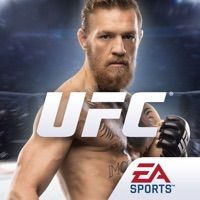 EA SPORTS™ UFC®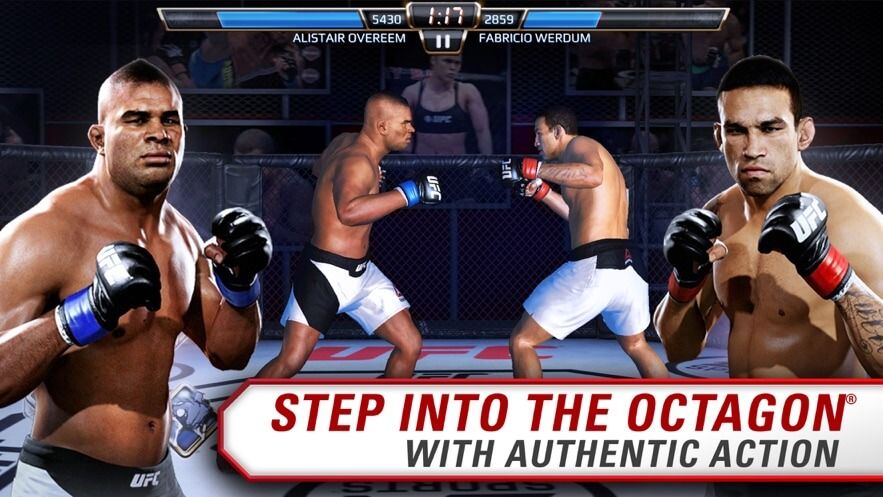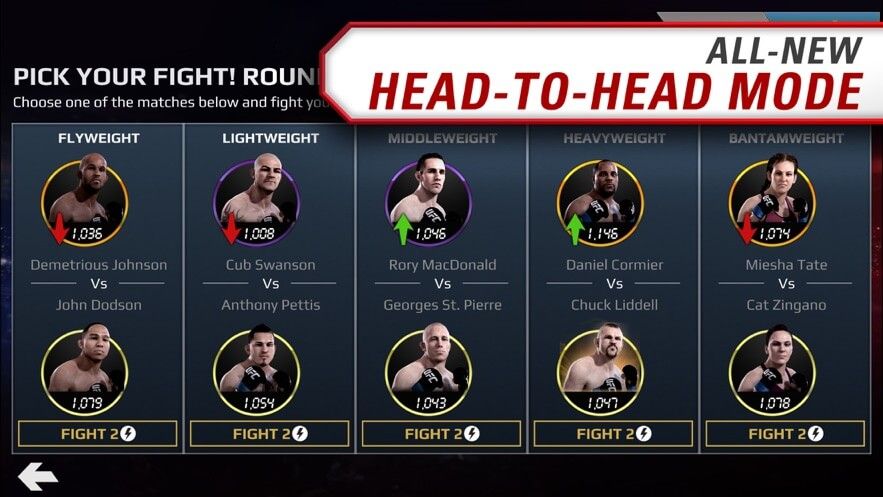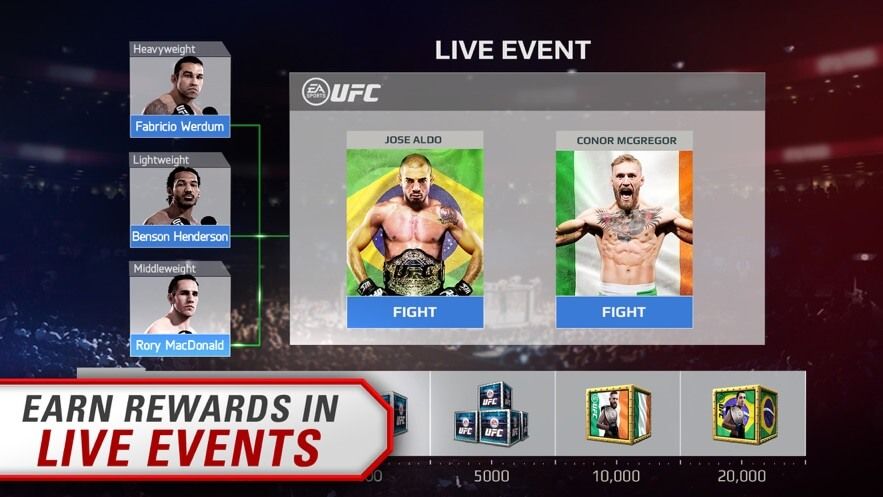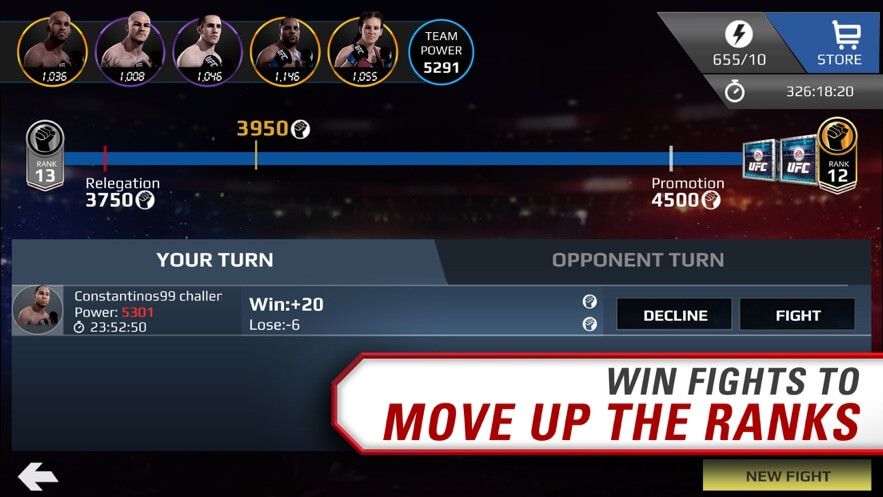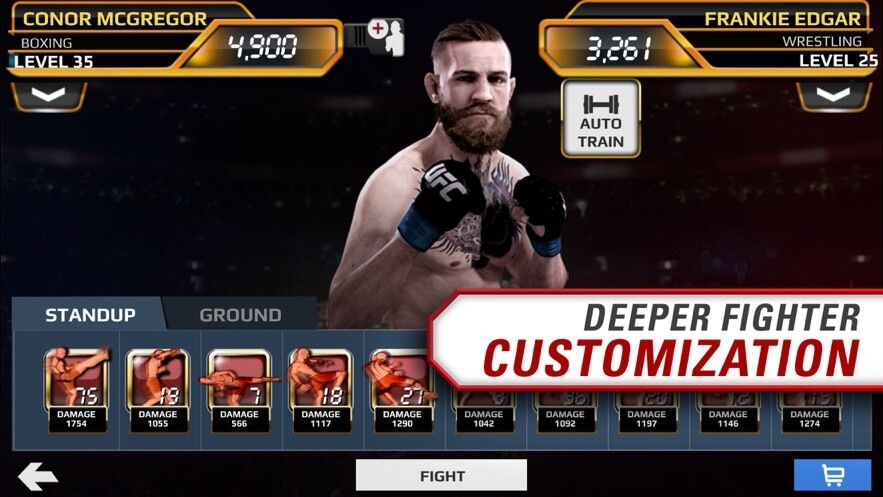 Get The Game
This game's download link redirects to App Store and Google Play, while the purchase link redirects to Amazon. Neither of the links contain malware nor viruses, please feel free to try it out!
Editors' Review
EA SPORTS™ UFC® ©Copyright by FunGameShare, Do not Reproduce. By Lethe

EA SPORTS™ UFC® is a competitive fighting game, developed and produced by Electronic Arts, officially launched on April 21, 2015, now in version V1.9.7, supporting both Android and Apple platforms.


UFC is the top and largest professional mixed martial arts event in the world. Now, you can enjoy UFC on your cell phone in addition to TV! EA SPORTS™ UFC® is the perfect mobile game to enjoy the ultimate UFC experience anytime you are in the ring.


EA SPORTS™ UFC® is a fighting game based on the Ultimate Fighting Championship. The game is designed exactly like the real UFC system, where you can control a real fighter and choose a weight class to start a fight. There is no life or time limit in the game, so you can keep challenging the champion.
There are more than 70 boxers in four classes for you to choose from to start your fight for supremacy. For example, with Cain Velasquez's wrestling skills and Georges St-Pierre's superhuman punch, each character has its own unique hit. Collect your favorite UFC fighters and get into the thick of the action. Win fights to unlock new opponents, improve your strength and create your own UFC legendary career.


In my opinion, EA SPORTS™ UFC® has a distinct advantage over other mobile fighting games in that it uses the real UFC format and real UFC fighters as its prototypes. That's a real UFC fan like me. The game's visuals are fantastic. The character strikes are excellent, and the visuals have a very strong impact. With the passionate background music, I had the perfect experience of being in the ring. This is undoubtedly my favorite fighting game.
Description
EA, a major game manufacturer, has teamed up with UFC to create this ultra-real and exciting mixed martial arts game. According to UFC's actual system, let you experience the experience of immersive competitive sports. This game is well-made, and players who are interested in fighting and boxing should not miss it!

Step into the Octagon® with EA SPORTS™ UFC® for mobile! Collect your favorite UFC fighters, throw down in competitive combat, and earn in-game rewards by playing live events tied to the real world of the UFC.EA SPORTS UFC brings the intensity of MMA to your fingertips like never before. HD-quality visuals, intuitive touch controls, and action-packed gameplay create a unique combat experience for novice and veteran fight fans alike.

How To Play
TRAIN YOUR ULTIMATE FIGHTER
Choose from over 70 fighters in four divisions and begin your journey to the top. From a Cain Velasquez takedown to Georges St-Pierre's Superman punch, each athlete boasts a unique set of special moves. Win bouts, unlock new opponents, earn coins, and level up abilities – all while building your UFC legacy. Battle through your career and invest in training to watch your abilities skyrocket.
PLAY LIVE EVENTS, EARN EXCLUSIVE REWARDS
Play some of UFC's biggest real-world bouts through in-game Live Events. Play fight cards for upcoming UFC events and earn exclusive in-game rewards. The more you play, the more rewards you earn! Punch your way to the top of the leaderboard and watch your payoff grow.
FIGHT FOR GLORY
Climb the ranks and hone your striking, wrestling, and submission skills along the way. With no limits to how much you can play, there's always another fight just around the corner. See how you stack up against your division's best and earn in-game rewards for dominating UFC icons in grueling Main Event matchups. Your battle for UFC glory starts now.
Comment
You may like it.