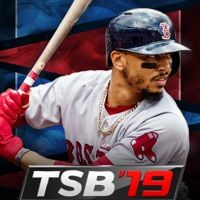 MLB Tap Sports Baseball 2019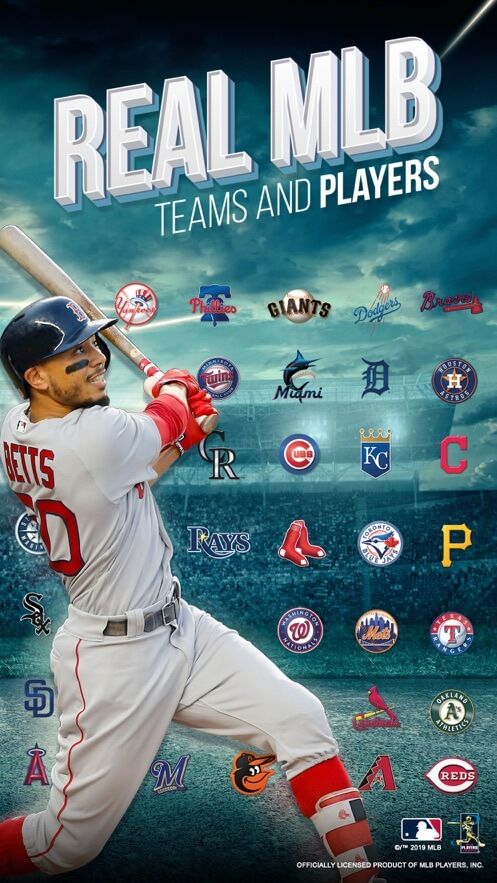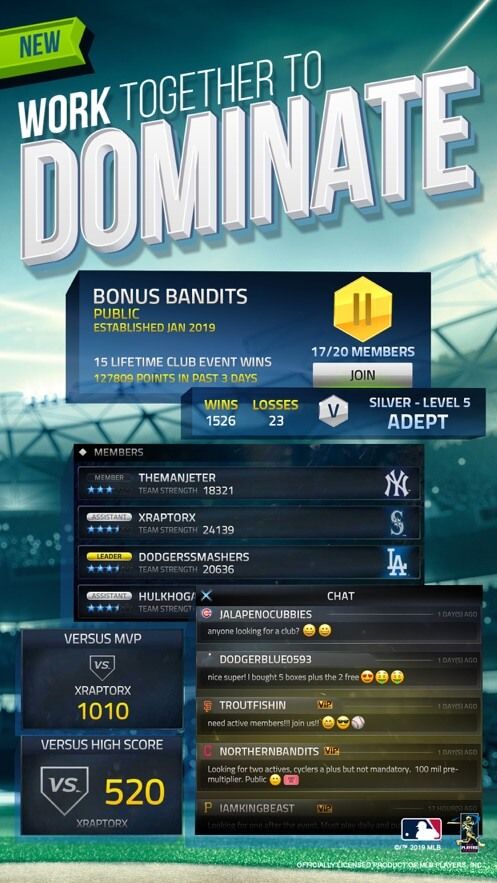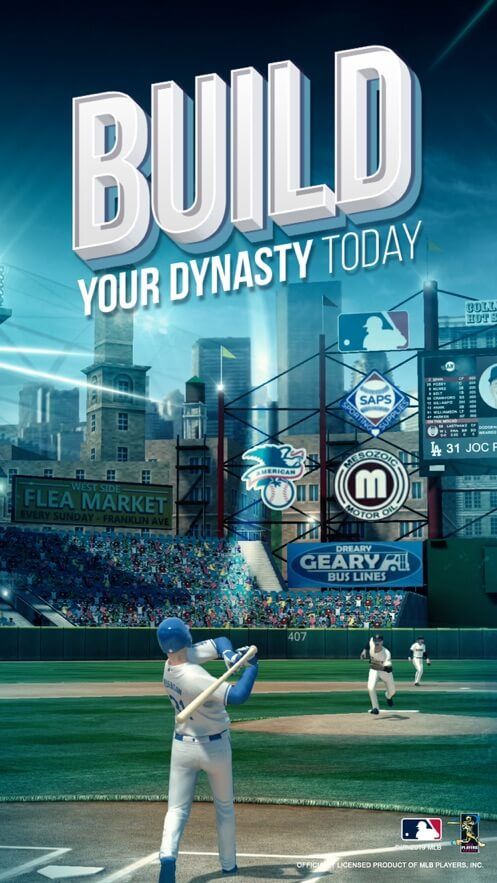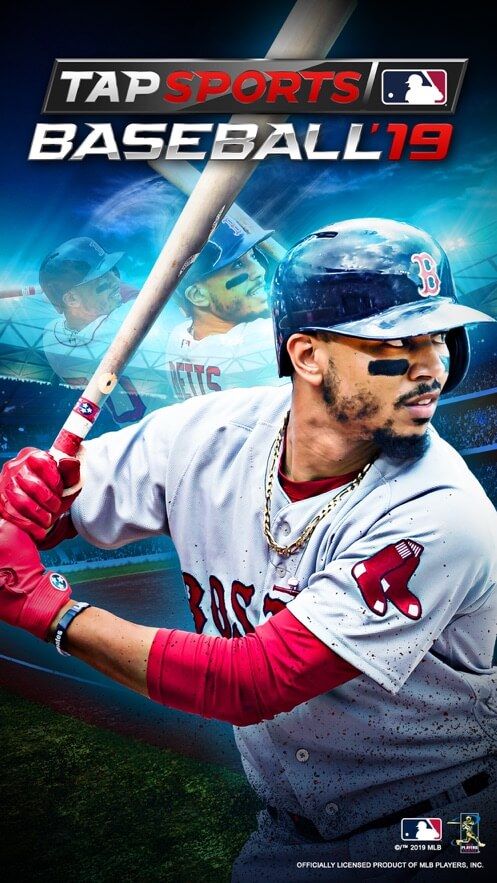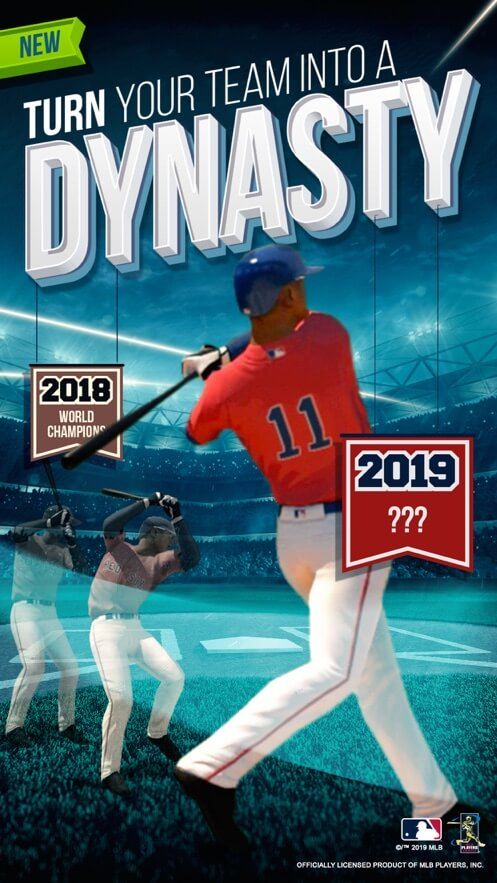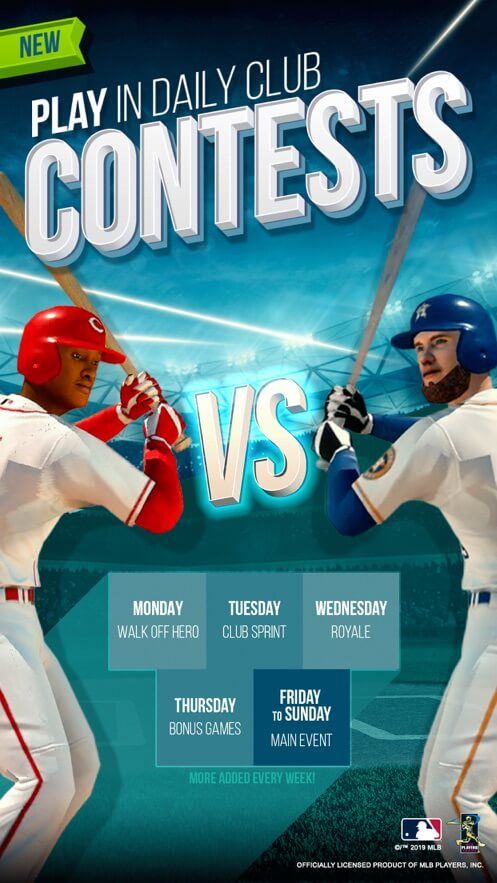 Get The Game
IOS
This game's download link redirects to App Store and Google Play, while the purchase link redirects to Amazon. Neither of the links contain malware nor viruses, please feel free to try it out!
Editors' Review
MLB Tap Sports Baseball 2019 ©Copyright by FunGameShare, Do not Reproduce. By Lethe

MLB Tap Sports Baseball 2019 is a Competitive Sports game, developed and produced by Glu Games Inc, officially launched on Mar 26, 2019, and supports download for the Apple platform.


Dominate in Major League Baseball! Build a Major League Baseball All-Star roster of your own, then start an era of your own.
MLB Tap Sports Baseball 2019 is not a difficult game to play, and it is perfectly acceptable for new players. But as the game progresses it will become more and more challenging. Create a game account and add your three favorite players of 2018 to your list to start your legendary career. Each week, Major League Baseball stars and legends are added to the roster, so work hard to pick players for your dream team. Level up your players to receive additional rewards!


MLB Tap Sports Baseball 2019 features a new club profile to show the baseball world your accomplishments and a chat system to make the game even more fun. Here you can play with official Major League Baseball teams and Major League Baseball players' union players. And you can collect a large number of Major League Baseball's star players and retired legendary heroes, and of course, a large number of current players to choose from. Now start creating your dream team roster, build your Major League Baseball dynasty, and become the dominant player of your generation by trampling on the Major League Baseball field.


MLB Tap Sports Baseball 2019 is a really fun game, my friend and I are big fans of this game, it basically contains all the topics that my friend and I talk about, in my eyes this is a baseball game that is infinitely close to perfection. Thank you Glu Games Inc for creating such a perfect game.
Description
MLB Tap Sports Baseball 2019 is a brand-new baseball simulation game, in which all-star plastic surgery of American baseball is included. It allows you to experience the most carefree simulation game, form the relative you want at will, and list the famous players. If you are interested, download this MLB Tap Sports Baseball 2019 quickly!

Dominate the league in MLB Tap Sports Baseball 2019! Build your roster of MLB All-Stars, then team up to build a dynasty!
How To Play
* Create your very own legend and add him to your roster
* Win or draft new players for your roster. New MLB stars, legends and all-time greats added every week
* Up your All-Star level to earn new perks and even better rewards that will help you every day in the ballpark
* Brand new Club Profiles let you show off your accomplishments to the Tap Sports Baseball universe!
* Revamped chat makes playing together much more fun and rewarding
* New club matching system puts you right in the competition
* Your club can take on every team in Tap Sports Baseball in fresh new club events every day
* All new perks and rewards for joining and competing in clubs
* Play with official MLB Teams and MLBPA Players
* Swing for the fences in numerous modes: Slugfest, Home Run Battles, Walk Off Hero, Pick'em and many more
* Collect MLB superstars from retired legends to present day heroes
* Compete in new events and competitions every day that mimic the REAL events of the MLB
* Tap to swing with easy one-touch controls – tap one out of the ballpark anytime and anywhere
Comment
You may like it.