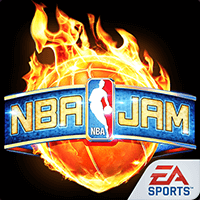 NBA JAM by EA SPORTS
Platform :
Size : 8.3M
Date : February 18, 2020
Version : 04.00.80
Devoloper : ELECTRONIC ARTS
Tags : Multiplayer NBA Sports Online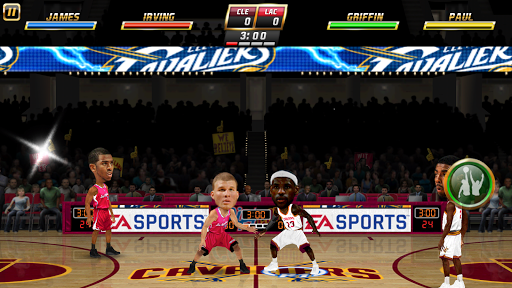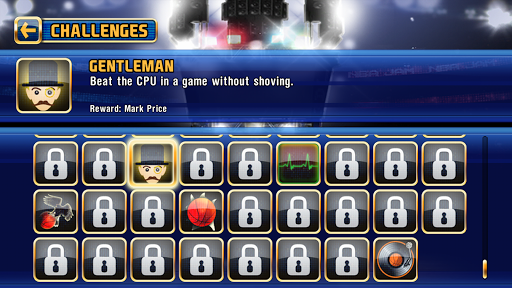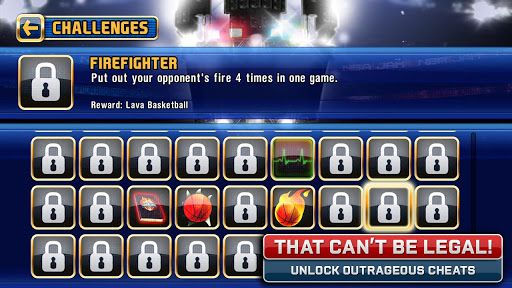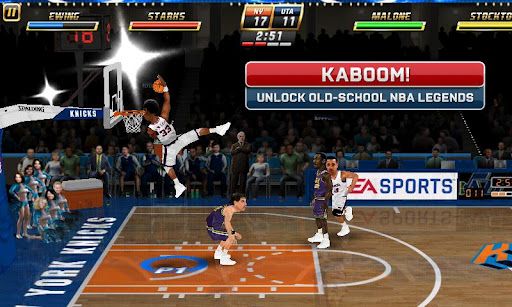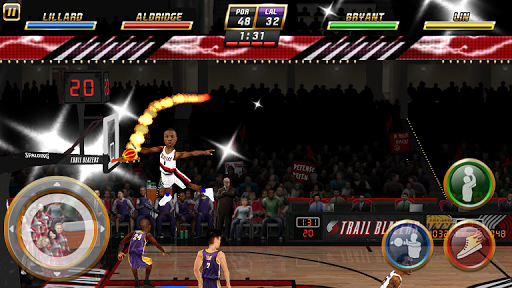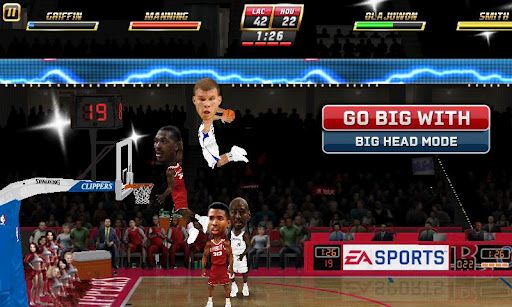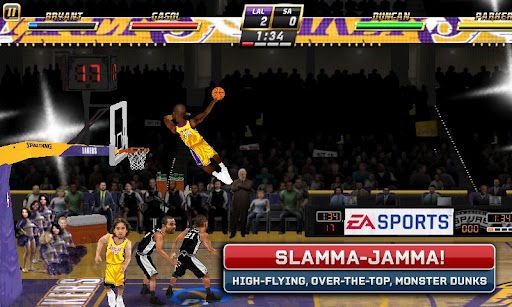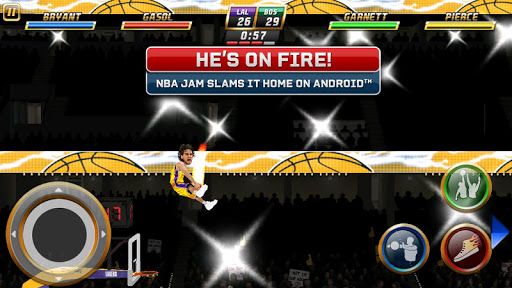 Get The Game
This game's download link redirects to App Store and Google Play, while the purchase link redirects to Amazon. Neither of the links contain malware nor viruses, please feel free to try it out!
Editors' Review
NBA JAM by EA SPORTS ©Copyright by FunGameShare, Do not Reproduce. By Lethe

NBA JAM by EA SPORTS is a Basketball mobile game, developed and produced by Electronic Arts, which was officially launched on Feb 10th, 2011, and supports the Android Apple dual platform.


NBA JAM by EA SPORTS is a basketball simulation game, featuring Scottie Pippen, Dennis Rodman, Karl Malone, Scott Skiles, Detlef Schrempf, and Dannen Manny, and other NBA legends for you to choose from.


The game is not that difficult to start compared to other basketball games, you can easily complete the operation with the virtual buttons on the screen. Once the game starts you can choose your favorite player from 30 NBA teams to start the game. The game mode is a 2v2 competition. Don't take your opponents lightly because of the low difficulty in the early stages, because as you progress your opponents will get stronger and more challenging. There are three modes to choose from: Start Now mode where you will choose a team and enter the game immediately; Classic mode where you will beat all the teams and win the championship and you will unlock legendary players and hidden game tips; and Multiplayer mode where you can play against your friends via local connection. Ready to conquer the field my friend!


NBA JAM by EA SPORTS is a game that impresses me as being highly entertaining, with action and characters that will easily make you laugh. It's a casual basketball game, so if you're tired of the intense competitive scene, you can play it and relax.
Description
It's been a long time since I've experienced a game with "nonsense" elements, and this time it's actually nonsense NBA basketball, so I don't know if EA is going to break with tradition and completely subvert their previous production style, or if it's just a pure spoof and nonsense we don't know. Pure basketball games such as EA 2K some of the columns really in the PC, Xbox, PS2 performance and good reputation, but in the IOS platform is somewhat poor, but also maybe the limitations of the IOS platform led to these transplanted large sports games are feeling no other platform performance on the outstanding, to subvert the nonsense can only be nonsensical such traditional thinking. Jam with your favorite stars from all 30 NBA teams in over-the-top, high-flying, 2-on-2 arcade basketball just like you remember it – and like you've never seen before!

** NBA JAM is a larger-than-life game (300MB+), so we strongly recommend connecting to WiFi before downloading. Trust us, this Jam is worth the wait.**

PLAY NOW! PLAY CLASSIC! PLAY HEAD-TO-HEAD AGAINST A FRIEND!
4 modes of play let you ball the way you want:
• Play Now – Select a team and jump right into the ballgame.
• Classic Campaign – Defeat all other teams to win the championship, and unlock legends, hidden players, and outrageous cheats.
• Local Multiplayer – Go big head 2 big head against a friend via local WiFi or Bluetooth
• Online Multiplayer – Challenge your Google+ friends to play head-to-head online (All online multiplayers must be updated to the latest version of NBA Jam for optimized gameplay).

If you're from the Old School, you'll feel the '90s nostalgia while you play the hottest arcade sports game! Featuring the voice of Tim Kitzrow (the original NBA JAM play-by-play announcer), you'll hear all the classic catchphrases plus a few new ones. This JAM is all about "boomshakalaka"- and beyond!
How To Play
Quick start: the ability to pick your favorite team players and compete on your own.
Classic tournament: pick a fixed team and play a season tournament to win the championship.
NBA Funny Carnival features a variety of big-headed NBA players and various exaggeratedly funny embodiment methods to let players experience a fun 2 vs 2 form of NBA basketball game.
Watching the NBA players with big heads in the game, constantly making various exaggerated and funny dunking actions, it is really fun to watch.
And big head players are not expressionless, according to the different conditions of the competition, they will also make a variety of classic expressions. The combination of the big-headed posture is even more hilarious.
The music of the game is not much, but the live representation of the competition is done properly. The commentator's live commentary is very enjoyable, and the various sound effects also have a good reflection.
Comment
You may like it.