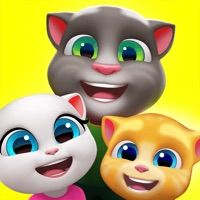 My Talking Tom Friends
Platform :
Size : 192.1 M
Date : Mar 15, 2022
Version : 2.2
Devoloper : Outfit7 Limited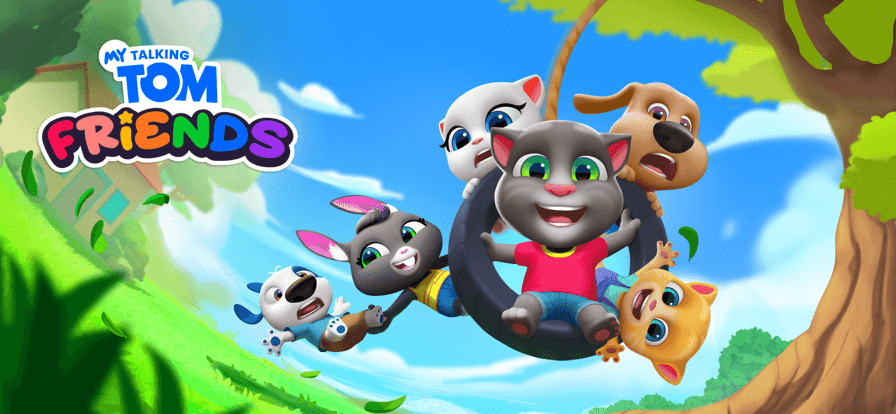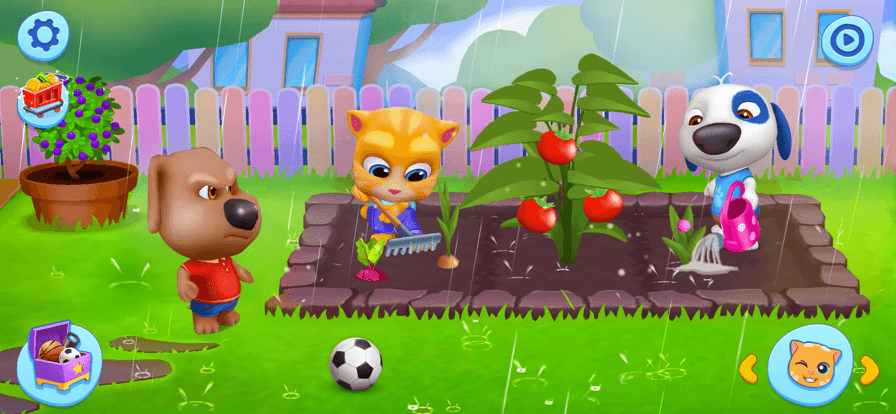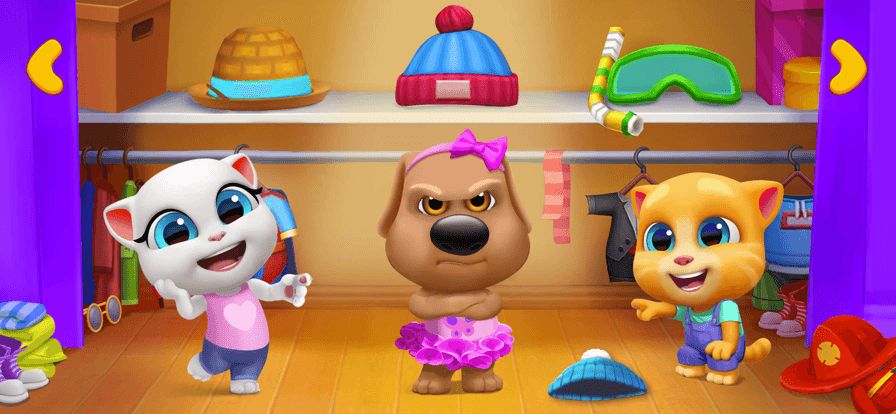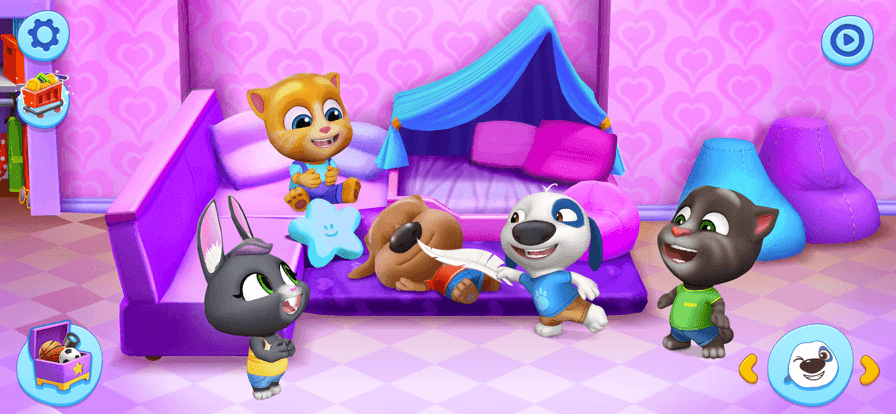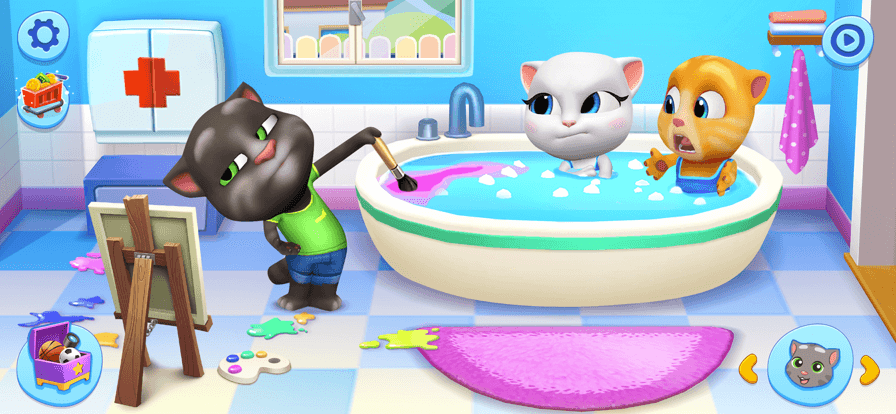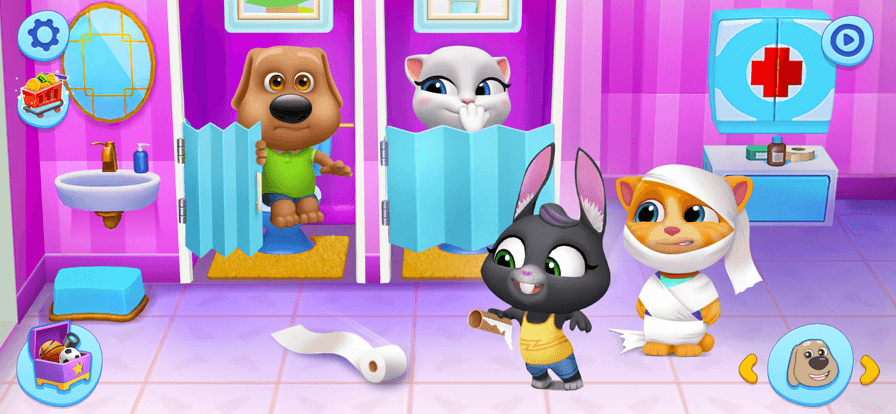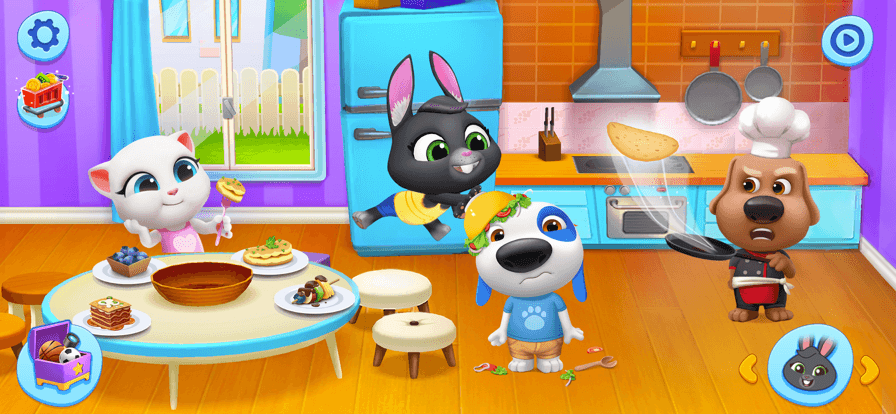 Get The Game
This game's download link redirects to App Store and Google Play, while the purchase link redirects to Amazon. Neither of the links contain malware nor viruses, please feel free to try it out!
Editors' Review
My Talking Tom Friends ©Copyright by FunGameShare, Do not Reproduce.
Do you have a magic pet hidden inside you? I feel like I have a magical pet to keep me company. But I can't name it exactly, because it's a sign of ambiguity. I love talking to this amazing pet, and I mean talking in a tacit way, not really talking. In my nearly thirty years of life, it has accompanied me for a long time, and also helped me out of trouble when I was lonely and lonely. In my opinion, in the 21st century when information technology is so daze, we can not only get such comfort from the heart, mobile phone can become my good friend, and the game in mobile phone is also a good choice. My Talking Tom Friends is a funny game. I don't think it's a bad thing because it's really funny.I noticed a coincidence in My careful observation that My pet looked like a character in My Talking Tom Friends. It is Tom, a lovely grey calico.
I know a lot of people have played the series before, so they're not as interested in My Talking Tom Friends. The games they like are more cliched, typically a cat or other animal in the middle of the phone screen that you interact with by tapping your finger and making strange movements. I've played these games, and they're fun, but there's one flaw they can't fix. Perhaps this is not simply a bug at all, it should be a bug. It's hard to fix and if these games don't change hard, I think it's going to lead to a regression of the genre. I think what I said in this review is not alarmist. However, as an experienced mobile game player and a master of imagination, I think My Talking Tom Friends has solved this loophole to some extent.
My Talking Tom Friends has a lot of characters, and that's how it solves bugs. If you think about games like My Talking Tom Friends, do they only show you a pet on your phone screen? If you play this game for a long time, maybe three days, maybe a week, maybe a month, you will get very tired of it. Because there are so few pets you can love.Y ou need to keep your love of games fresh. This is the source of your power to love the game. Six adorable pets named Tom, Angela, Hank, Ginger, Ben and Becca.They are funny and they have a very strong desire to perform, so they can make you happy with their antics. I may not be right, but their movements are really wonderful. Of course, as their best friend, you can influence them deeply. For example, if cute Tom and Angela wear their clothes for too long, you can help them choose fun fashions. These clothes are in your closet, and you can dress them up as much as you want. They're a team, and you don't need any of them to be alone, so you can have them do some group activities. This is actually a new offering from the game makers at My Talking Tom Friends. They want you to feel something else among the upstarts in this genre, so they'll let you explore some of the fun performances on your own with some new mini-games and surprises. I think it's a good idea to keep old customers around while getting new gamers to focus on My Talking Tom Friends. In any case, the impact of this game does not require a lot of publicity.
Description
From the creators of insanely popular virtual pet games My Talking Tom, My Talking Tom 2, My Talking Angela, My Talking Hank, and other worldwide successful titles, comes a revolution in virtual pet simulation!
How To Play
* TAKE CARE OF THEM
They need someone to feed them, bathe them, tend to their wishes and play fun games with their cool toys! Players can help Talking Tom and his friends advance in their skills, and when it's time to sleep, they need to find a cozy spot to recharge for a whole new day of fun and games!
* UNIQUE CHARACTERS
Who likes to bake? And who is a secret artist in the family? Why is Talking Tom looking at Talking Angela LIKE THAT? Players will have fun meeting all of the characters, and discover their interesting and playful personalities!
* CUSTOMIZE EVERYTHING
Players can make this virtual house their own! They can collect cool toys on bus trips to town and change the look of the friends' home. And who can miss this amazing wardrobe?! Anyone can show their fashion sense and customize the friends' outfits any way they want. This is one stylish pet family!
* FUN PLAY TIME!
The game features a totally new collection of mini games to test users' skill, reflex, and puzzle-solving - in spacious landscape mode for the first time! But that's not all - there are many new fantastic toys to discover in the game as well! Uh-oh, looks like Hank is hungry again! Time to grow some veggies with Angela!
* BEAUTIFUL WORLD
Players can discover beautiful 3D visuals and the exciting open space of the friends' new family home, and move through different rooms as they wish! There are many toys and games that they can play outside their home too!
Comment
You may like it.