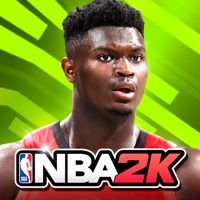 NBA 2K Mobile Basketball
Platform :
Size : 99M
Date : August 28, 2020
Version : 2.10.0.5218279
Devoloper : 2K, Inc.
Tags : NBA Basketball Sports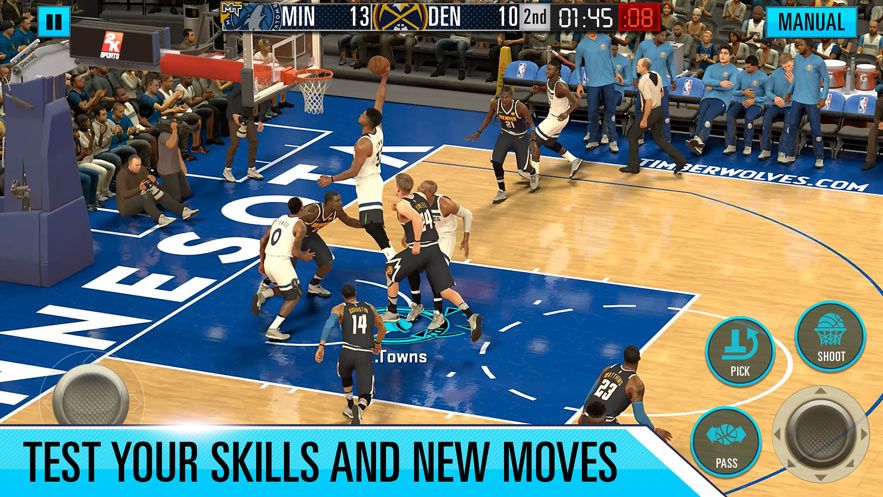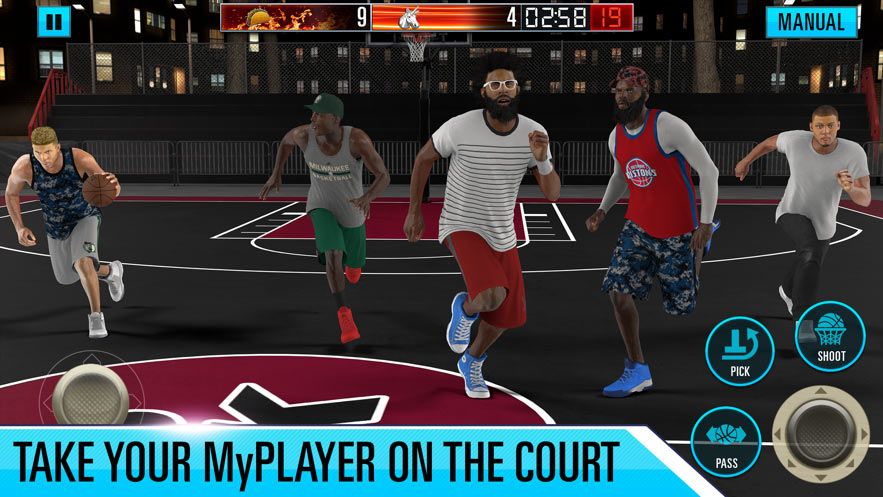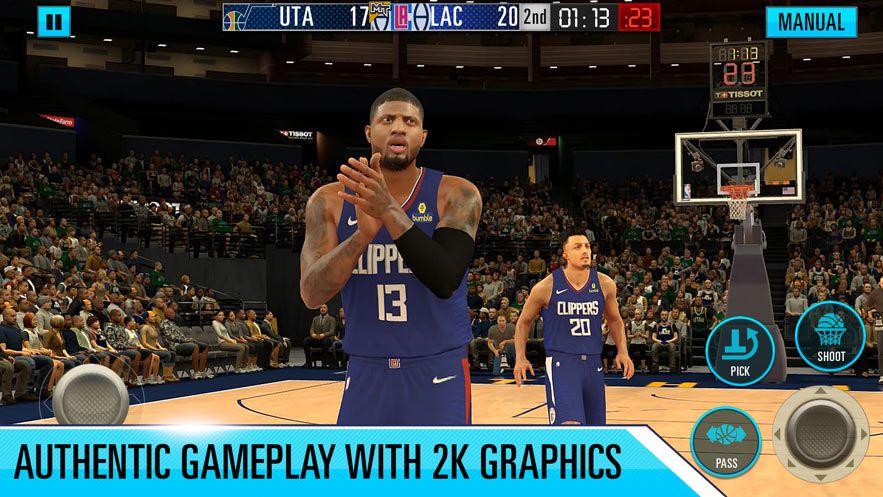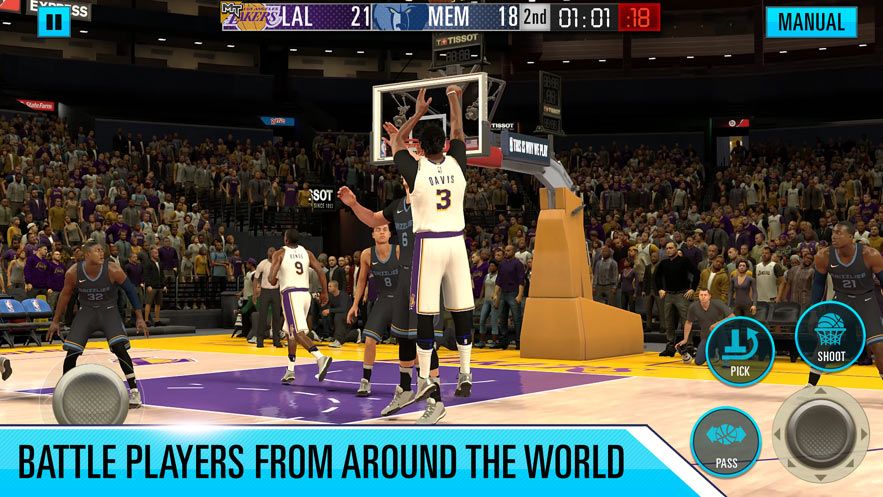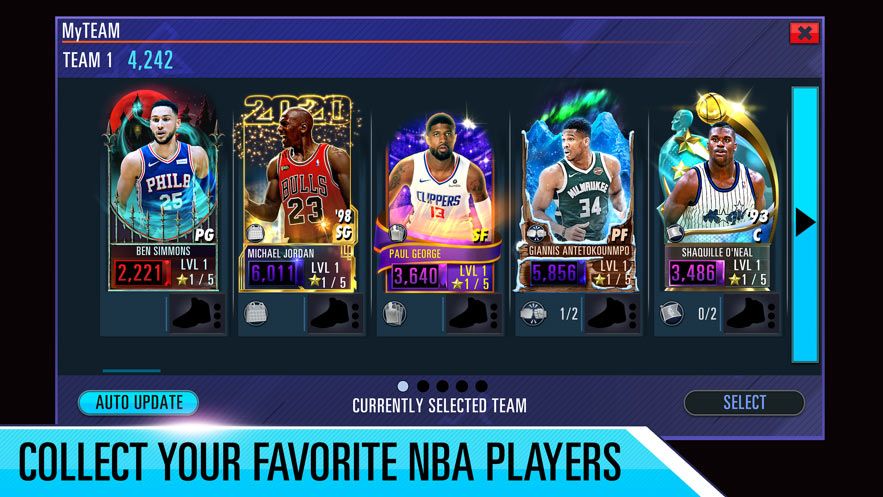 Get The Game
This game's download link redirects to App Store and Google Play, while the purchase link redirects to Amazon. Neither of the links contain malware nor viruses, please feel free to try it out!
Editors' Review
NBA 2K Mobile Basketball ©Copyright by FunGameShare, Do not Reproduce. By Lethe

NBA 2K Mobile Basketball is a competitive sports game, developed and produced by 2K, which was officially launched on November 19, 2018, and supports the Android Apple dual platform.

NBA 2K Mobile Basketball is a highly reversible simulation basketball competitive mobile game. A large number of NBA teams are waiting for you to cut, and a large number of legendary players are waiting for you to recruit. The realistic and detailed gameplay may even give you the illusion of being in the game. The game also carries a variety of modes for you to choose from, come and your favorite team to a passionate competition. NBA game at your fingertips to control freely, skilled skills can make your game experience to the peak.


The core gameplay of this game is to create a team of your own. Then recruit your favorite players for the team. In the early stages when the budget is low, you can choose some ordinary players first, and after you win the game and get the prize money, you can slowly update your team and turn it into a powerful dream team.


The operation of the game is relatively simple, the virtual buttons on the phone screen can control the character's passing and shooting actions. In addition to the usual operations, you will need some tactical strategies that will enable you to beat stronger opponents. When you use the operation and tactics to the extreme, you will not be far from the championship, to create a legend of your own NBA.


I think the visual effect of NBA 2K Mobile Basketball is rather average. Although the game scene is highly restored to the real game, the character portrayal is not so satisfactory. However, the game experience is still very good, the players' movements and background sound effects are very good, even the spectators on the sidelines have a variety of movements, the atmosphere is a very strong sense of immersion, can deeply feel the basketball sport in the blood.
Description
Stay in the game with NBA 2K Mobile and experience authentic NBA 2K action on your phone or tablet. Season 2 offers deep card customization, more on the court options, MyPLAYER, and a newly updated 2020 roster.

Experience console quality graphics and lifelike NBA 2K action while on the go. Collect your favorite NBA players, build your dream team, and then step onto the court in 5v5 matchups or real-time PVP. Use Drills to train up your players, compete in Seasons to earn rewards and new crafting materials, compete in limited time events for exclusive cards, and rise up the leaderboards on your way to become a legend.
How To Play
* 400+ cards of your favorite NBA players and All-Stars
* Console quality graphics and authentic on the court action
* Build your ultimate dream team of players past and present
* Join a Crew with your MyPLAYER or create your own Crew
* Daily bonuses from the Checklist and logging in
* Real-time PVP
* Customize your MyPLAYER by appearance, equipment, and more
* Challenge rival Crews to 3-on-3 games on blacktop
Comment
You may like it.