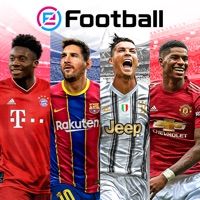 eFootball PES 2021
Platform :
Size : 95M
Date : November 11, 2020
Version : 5.0.1
Devoloper : KONAMI
Tags : Football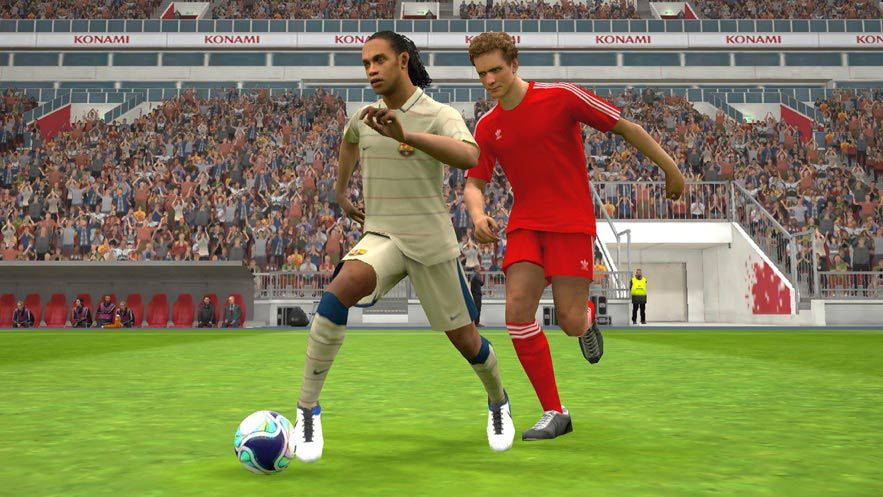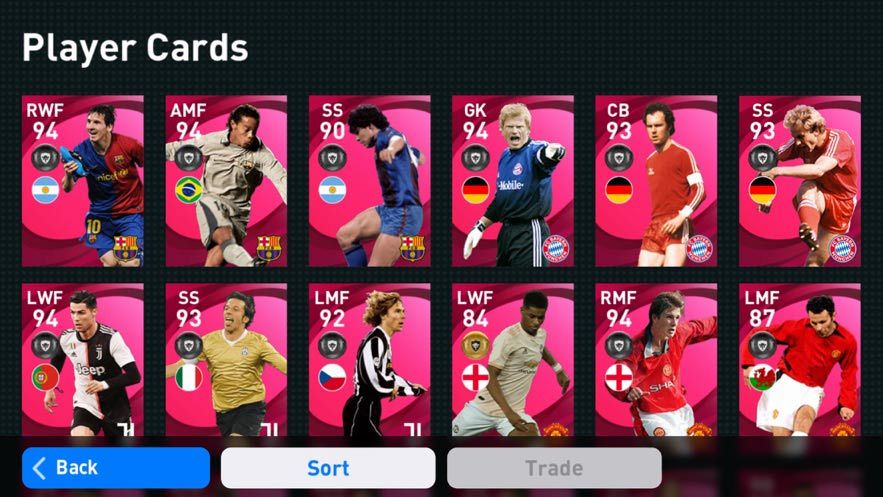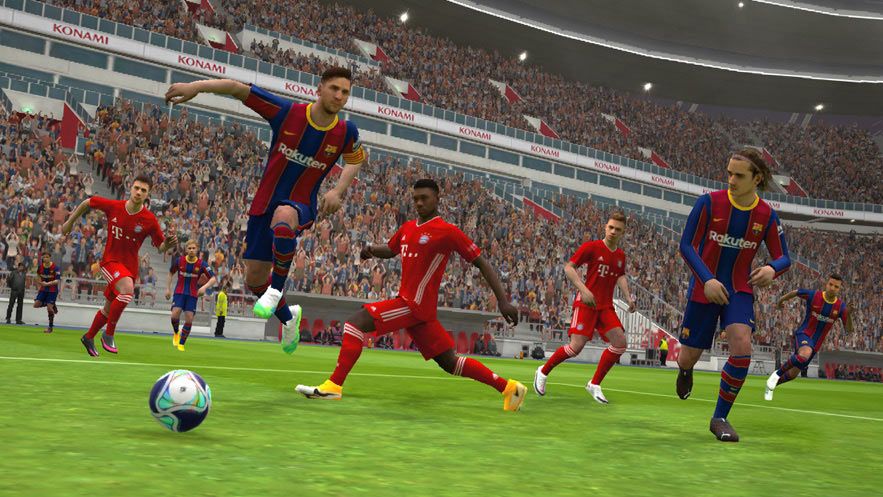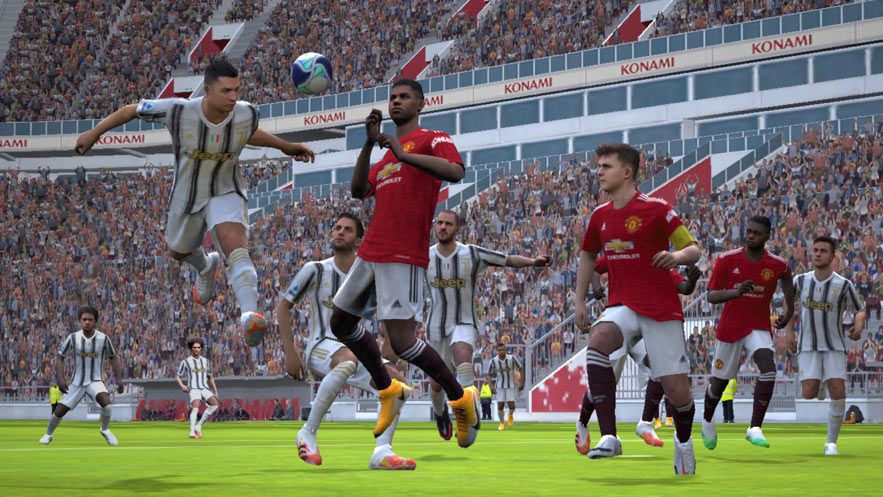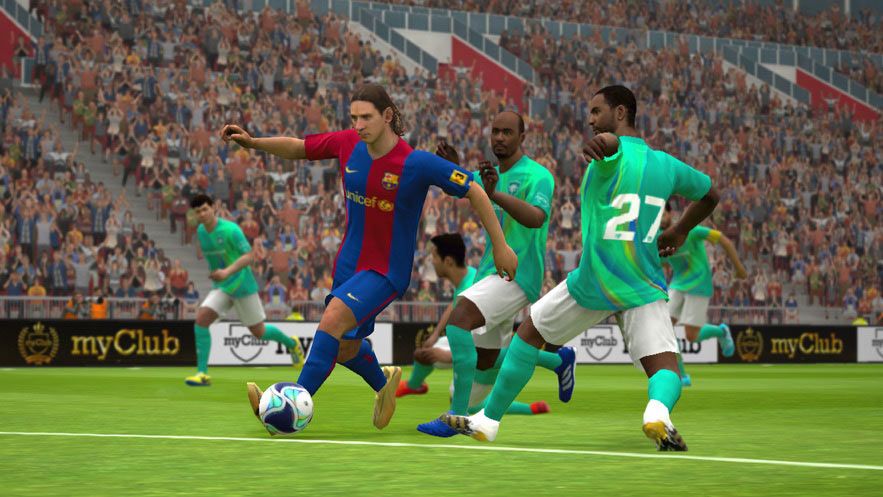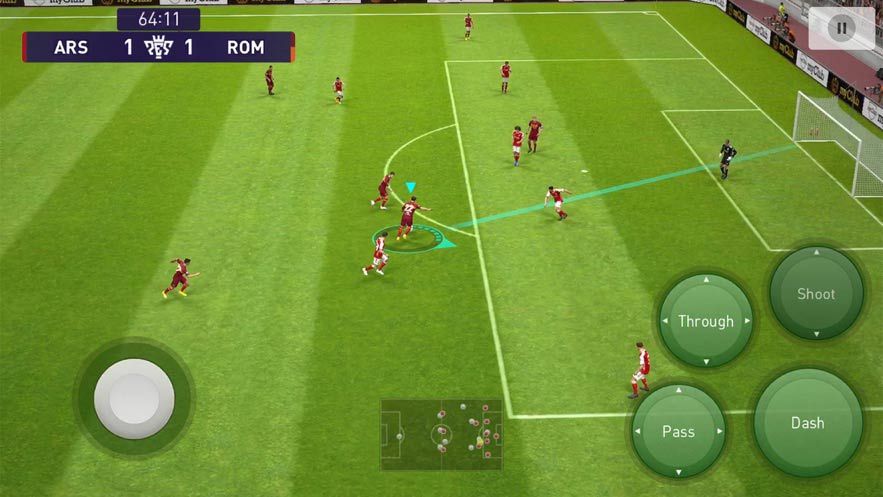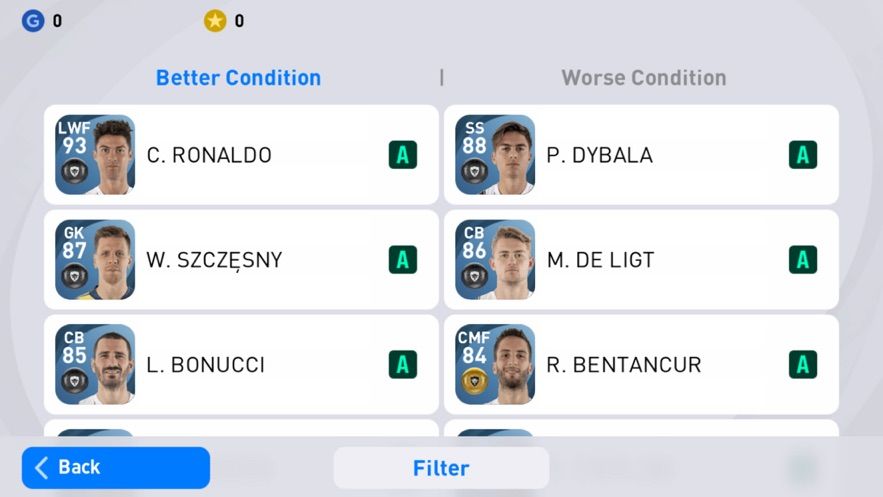 Get The Game
This game's download link redirects to App Store and Google Play, while the purchase link redirects to Amazon. Neither of the links contain malware nor viruses, please feel free to try it out!
Editors' Review
eFootball PES 2021 ©Copyright by FunGameShare, Do not Reproduce. By Lethe

eFootball PES 2021 is a competitive sports game, developed and produced by KONAMI, which was officially launched on May 23, 2017, and supports Android and Apple dual platforms.


eFootball PES 2021 is a competitive sports game designed with soccer as its theme. In the game there are countless internationally famous stars, such as Beckham, Maradona, Gerrard, Batistuta and some other legendary players you can recruit them to your team to create a dream team that is invincible.


The game is difficult to play, you can tap and swipe to make precise passes and shots, or you can use the classic virtual buttons to control the game. Although the game is difficult, the opponents are not strong at the beginning of the game, which gives new players a chance to practice and grow. As the game progresses, the opponents will get stronger, which will make it a better challenge for you as you become more advanced. Of course, in addition to the excellent operation you also need to have a strong strategy and tactics, good tactics can make you more smoothly win the game. In addition to controlling the game you will also play the role of team manager, signing legendary players to form the perfect fantasy team.


eFootball PES 2021 is equipped with the perfect physics engine to make the game realistic and vivid. The landscape view is very intuitive, with excellent visual effects, and highly restores the real scene of the soccer field. Together with the background sound effects of the cheering sound is very immersive, as if you are really in the game. In addition to the visual effect explosion, the game is also very strong playable. The setting of leading the team to the championship over the opponent is a cliché, but it always makes fans like me excited. This is a great soccer game that fans should own.
Description
"Live Football 2021 Season Update" is an updated version of "Live Football 2020" released in September 2019. Except for the player data and team list for the 2020-2021 season (some leagues will update the list after release) and the accompanying European Cup 2020 model, there is no change compared with the 2020 version. KONAMI has confirmed that the live production team will not devote a lot of energy to turning it into a complete new work, but will concentrate on producing a new generation of live football created by unreal engines.


With PES 2021, KONAMI taken the same critically acclaimed console gameplay that won E3 2019's "Best Sports Game" award, and distilled its essence to bring you the most authentic soccer experience on mobile to date. Featuring an exclusive partnership with AS Roma, new Matchday mode events, updates to players, clubs and leagues, and much much more!
Play with a veritable smorgasbord of officially licensed clubs from the upper echelons of European soccer; including FC Barcelona, Manchester United, Juventus, FC Bayern München, as well as new exclusive partner, AS Roma!
How To Play
* New Iconic Moment Series Players
New additions are coming to the 'Iconic Moment Series', allowing you to relive and recreate even more magical moments from the careers of current and former soccer superstars
* Real-Time, Online Matches
Face off against friends near and far with both local and online multiplayer functionality. Then, once you've sharpened your skills, head over to eFootball mode to take on the world in Matchday and various other competitive esports events.
* Live Among Legends
Live out your soccer fantasy by signing various Legends to your squad, including D. BECKHAM, F. TOTTI, D. MARADONA, S. GERRARD, G. BATISTUTA, FERNANDO TORRES, and K. RUMMENIGGE.
* Rare Featured Players
Players who performed well during weekend matches will appear in the game as Featured Players. These special versions have increased ratings, unique card designs, and in some instances, additional skills.
* Weekly Live Updates
Data from real matches being played around the world is collated on a weekly basis and implemented in-game through the Live Update feature to create a more authentic experience. These updates affect various aspects of the game, including player Condition Ratings and team rosters.
Comment
You may like it.