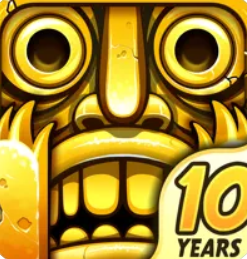 Temple Run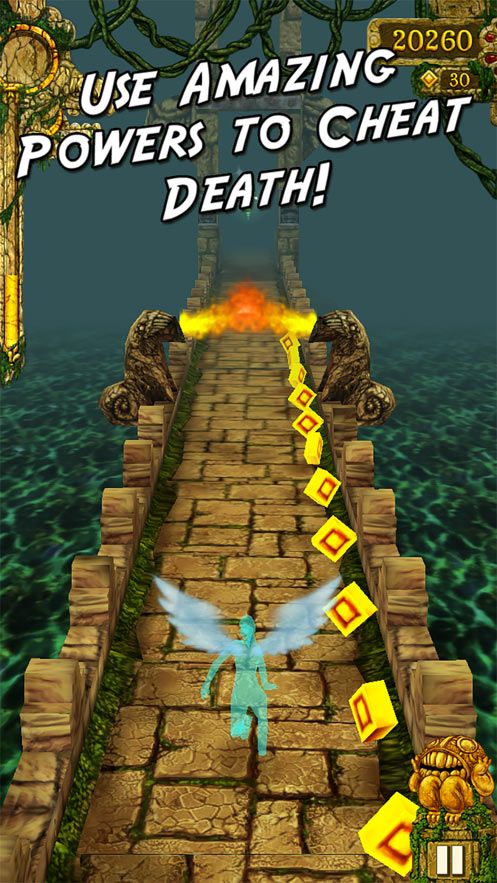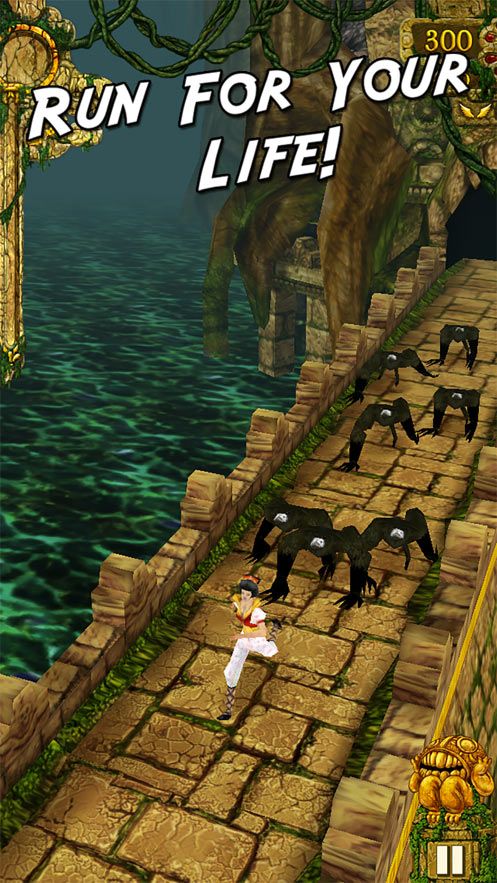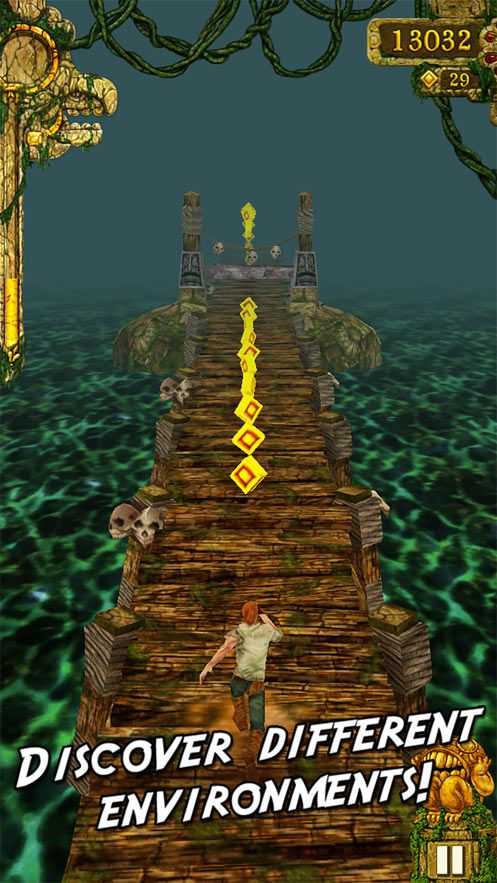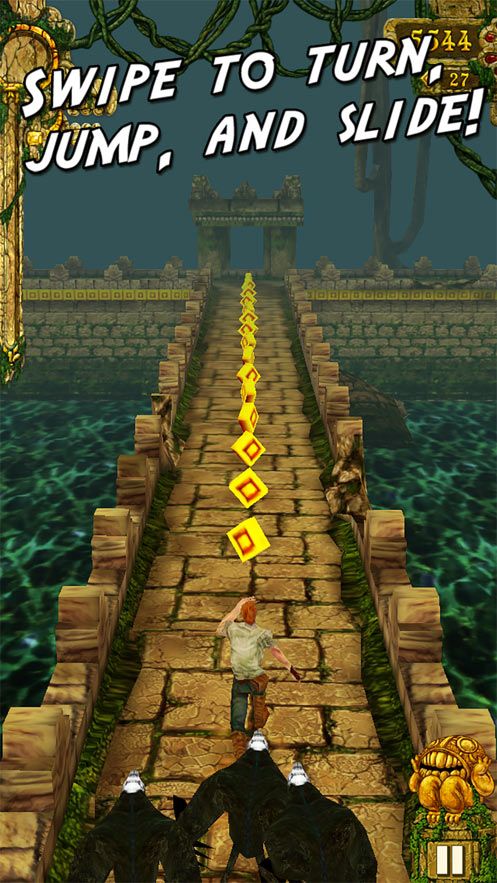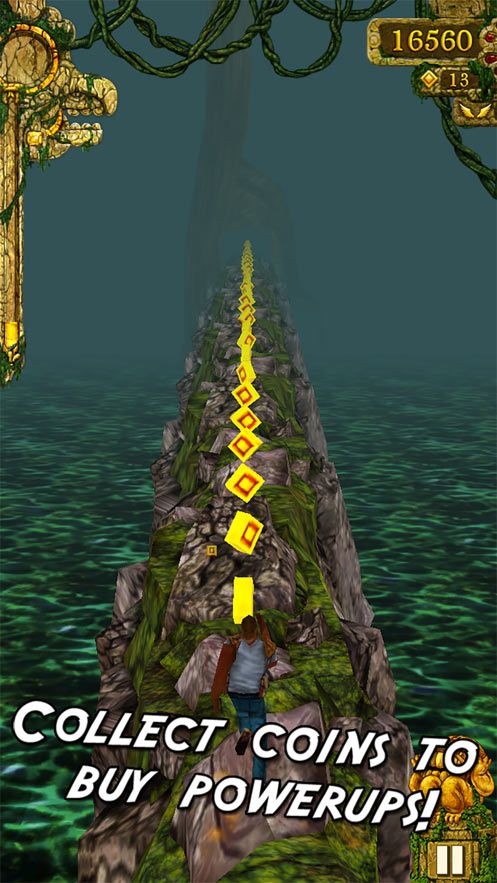 Get The Game
IOS
This game's download link redirects to App Store and Google Play, while the purchase link redirects to Amazon. Neither of the links contain malware nor viruses, please feel free to try it out!
Editors' Review
Temple Run ©Copyright by FunGameShare, Do not Reproduce.
What's the first thing that comes to mind when you think of parkour? What would it be if you had to think about the first parkour game you ever played? The reason I ask is that the game I'm about to show you is pretty much the first game that IOS users have ever played. The game, Temple Run, was developed by Imangi Studios, LLC.
Temple run brings many memories to players, but it also brings you an official new version of the game, which has been around for a decade. Players will experience the 10th Anniversary Classic in the game. Still the same picture, or a variety of special operations, so you can review the classic on the phone. Welcome to download!
I don't need to tell you how the game is played. All you must do is run, jump, spin and slide your temple run. In Temple Run's scenario, an adventurer searches for treasure in an ancient temple only to be chased by a monster. All you have to do is turn, jump, and fall backwards, climb over the temple walls, climb up the cliffs, and shake the device to collect coins. The game is easy to play with one hand, but it's so tricky that you need De la capăt for every mistake. The game is very similar to most parkour games, with many obstacles and traps to overcome and keep moving forward.
However, in the temple escape, the player controls an Indiana Jones figure who escapes from an ancient temple in the rainforest and is chased by a group of monkey-like demons guarding the temple. The character is automatically on the fly forward, and the player needs to control him to escape the road encountered various dangers. However, unlike most parkour games, the game does not use the usual 2D landscape but instead has a fully 3D third-person view.
In every adventure movie, there's a scene where the hero finally gets the treasure but has to navigate a maze of traps in hopes of leaving alive. Temple Run is such a scene, and the game is exciting! Temple escape is an entertaining escape game, with a bit of parkour flavor on the inside, the game for the 3D effect, giving a super-real dynamic experience. Players need to escape the monster monkeys, and it's going to be hard to get out of here with all these obstacles. Players in the game can choose the role of parkour. To avoid the monster behind the chase, parkour in the way must not make mistakes, or the beast will soon catch up. There is no ready to start their escape! The player takes a treasure from the temple and is chased by black monkeys. You Can't stop. Once you stop, the black monkeys grab you, jump or avoid obstacles, run, jump, turn, all kinds of scene upgrade, come to the game experience it.
Overall, it's easy to tap and swipe in the game, allowing you to use different forms of parkour in the game. The clarity is so immersive, and you have to watch your step and direction all the time. The well-designed painting style is exquisite, but it will also update from time to time to cater to the present festival. Players will join the ranks and battle with the best of them. You may have to operate with both hands at all times, or you may become nervous and lose your ability to perform. It's a challenge because there are so many obstacles; not only do you not see the road ahead but there are monsters behind you. Doesn't that sound exciting? Download it!
Description
Temple Run is a stand-alone running adventure game developed and produced by Imangi Studios. Its content themes include survival, jungle, adventure, etc. You need to surmount many obstacles and traps and keep running forward.
How To Play
You are an adventurer. You come to the ancient temple to look for treasure, but you are chased by monsters. All you need to do is turn, jump and lie down backward. You need to climb over the wall of the ancient temple and climb up the cliffs. In the process, you can shake your mobile phone to collect gold coins. The operation of the game is very simple and easy to understand, only one hand is needed to play, but it is so difficult that you need to start all over again for any mistake.
* Simple swipe and tilt controls that are easy to use and just feel right
* Level up your character and use crazy powerups
* Original 3D running mechanic combining turning, jumping, sliding and tilting - the first of its kind!
* Play as 7 different characters!
* Game Center Leaderboards and Achievements to compete with your friends
* Incredibly fun, just one more time, endless game play!
Comment
You may like it.