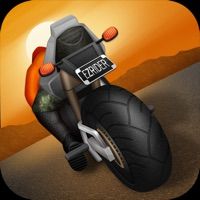 Highway Rider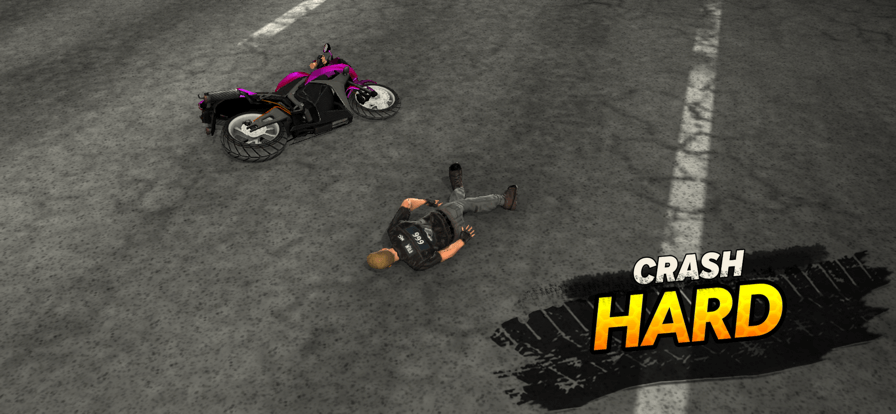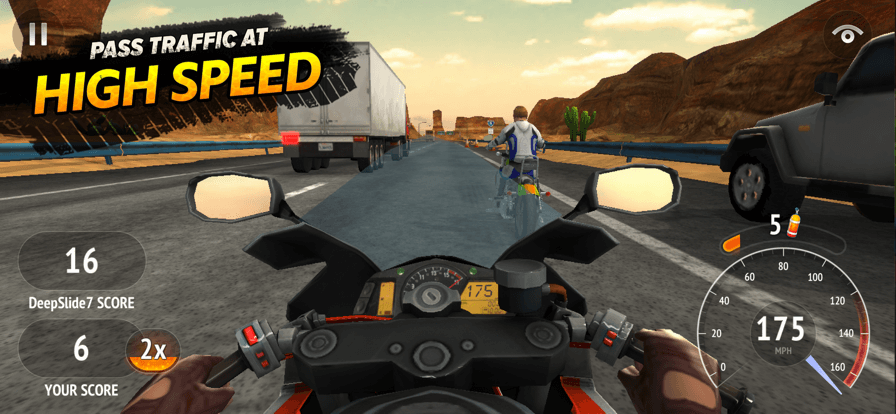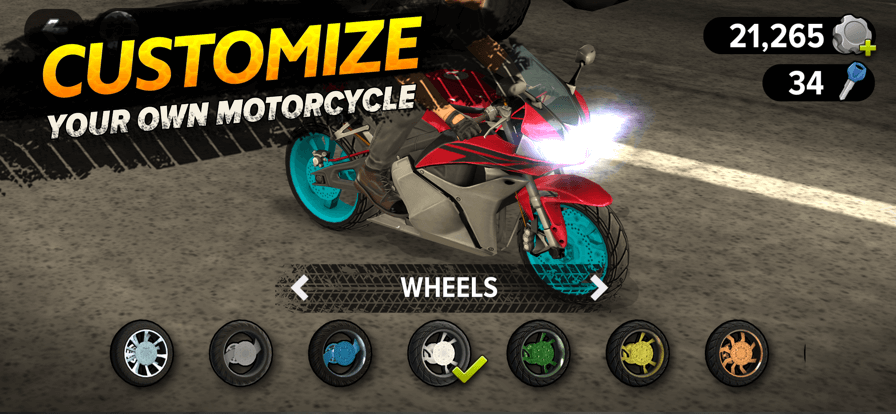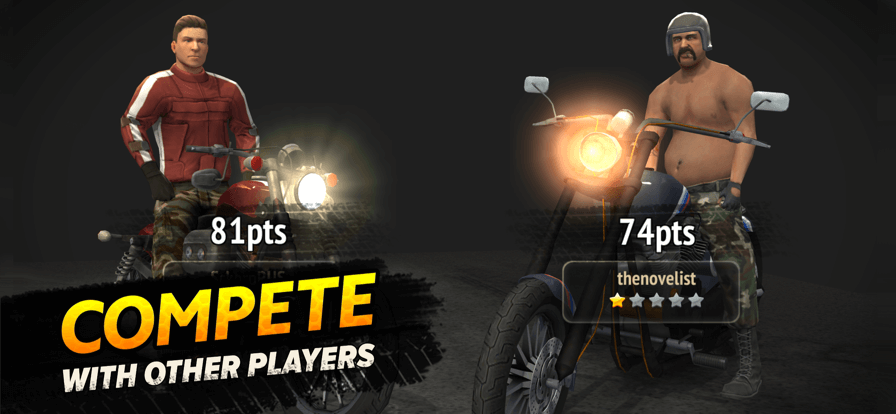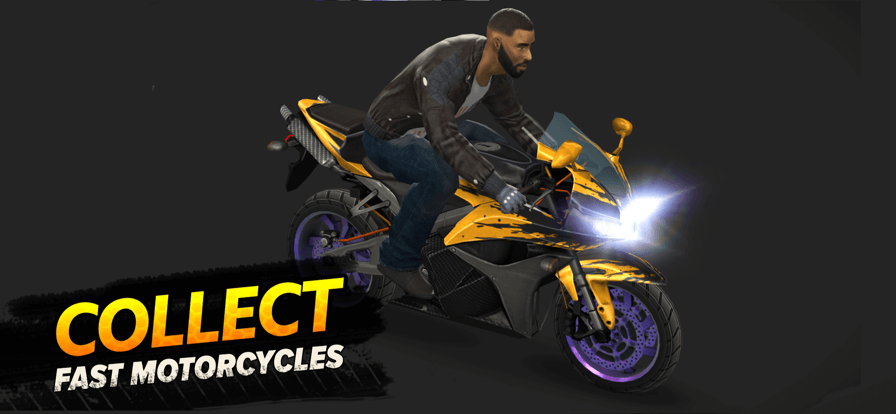 Get The Game
This game's download link redirects to App Store and Google Play, while the purchase link redirects to Amazon. Neither of the links contain malware nor viruses, please feel free to try it out!
Editors' Review
Highway Rider ©Copyright by FunGameShare, Do not Reproduce.
Highway Rider is a free and exciting driving arcade game, in which you have to drive your motorcycle with great speed and skills to dodge trucks, police cars, buses and various other vehicles. By continuously accumulating points, you'll become the best racer ever! This excellent game is designed and produced by Battery Acid Games. Since its release it has attracted tens of millions of motorcycle racing enthusiasts. At the moment, the game is available for free on both iOS AppStore and Google Play.
As its name suggests, you need to race on a busy highway, which means that you could hit other vehicles at high speed at any time, or be chased by a police car. Therefore, all you need to do is driving your motorcycle at full speed by tilting your mobile devices, dodging traffic, and passing the vehicles in front of you. If you accidentally collide with another car – well, unfortunately, "Bang!" you could break your bones and might even get knocked off your feet.
There are several game modes to choose from, including an Arcade mode, in which you have to drive through traffic, and a Fugitive mode, in which you need to outrun the police. And you can also choose to battle other racers in head-to-head racing games. In addition, you can also choose one from 4 different highways to cruise on.
While dodging traffic and increasing your speed and score, you will earn some points that can be used to buy a new motorcycle. You can also customize the look of your own motorcycle, changing its paint, wheels, and engines. You can even unlock some special riders, such as a zombie, an astronaut, and more. There are 10 characters with their own motorcycle waiting for you to experience!
Download this game NOW, put on your motorcycle helmets, drive your coolest motorcycle, and start experiencing some high-octane racing!
Pros and Cons
Pros
Playing this game is a very simple, yet very fun way to pass the time.
The game has excellent graphics and HD scenes, bringing awesome visual effects.
The gameplay and controls are unique and engaging, enabling players to immerse themselves in the adrenaline-pumping actions.
The detailed depiction of this game is remarkable. For example, when you collide with the car, the graphics will really show your broken bones or gushing blood, and even make a sound as real as a blood gush.
The game supports online multiplayer games, so the players can race with friends, family and racers from around the world.
The game doesn't have a lot of depth, and most of its levels aren't too difficult, but it does make for some fun quick rounds in a short time.
The operation of the game is very simple, as players only need to tilt the device to make the motorcycle change lanes to avoid obstacles or other vehicles.
Cons
According to many players' recent feedback, most people think that the game has lost part of the fun of the old version after the update.
Game Review
Highway Rider uses first-person mode and restores the real collision feeling to achieve realistic driving. This gives the player a very exciting sense of realism, and is also very stress-relieving. And the game allows players to zoom down the open highway roads, making it the ultimate racing game for any motorcycle fan.
Description
Highway Rider is a free and exciting motorcycle racer that lets you dodge traffic with blazing fast speed and zoom down a busy highway, passing by cars and building up your points to become the best there is!
Escape the flashing blue lights of the police by speeding through traffic barriers and narrowly avoiding collisions. Collect tons of unlockable racers, share photos of your collisions with other racers, and customize your bike in this high speed motorcycle action game.
How To Play
Extreme Racing
> Dart and dodge traffic while trying to get the high score with close calls between cars and trucks!
> Use boosts to go faster and increase your scores on 4 different highways.
> Customize your bike's paint jobs, wheels, and engines!
> All new first person mode for realistic driving
> 5 motorcycles to collect!
> 5 characters with their own style!
Real-time Multiplayer Races
> Battle other racers in head-to-head racing games and other multiplayer games.
> Share spectacular crashes and wipeouts with all of your friends!
> Complete online racing challenges and unlock achievements!
Fugitive Mode
> Outrun the cops and break through police barricades in this furious game of cat and mouse!
Comment
You may like it.