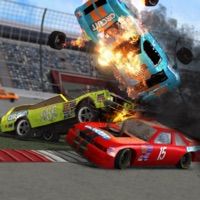 Circuit: Demolition 2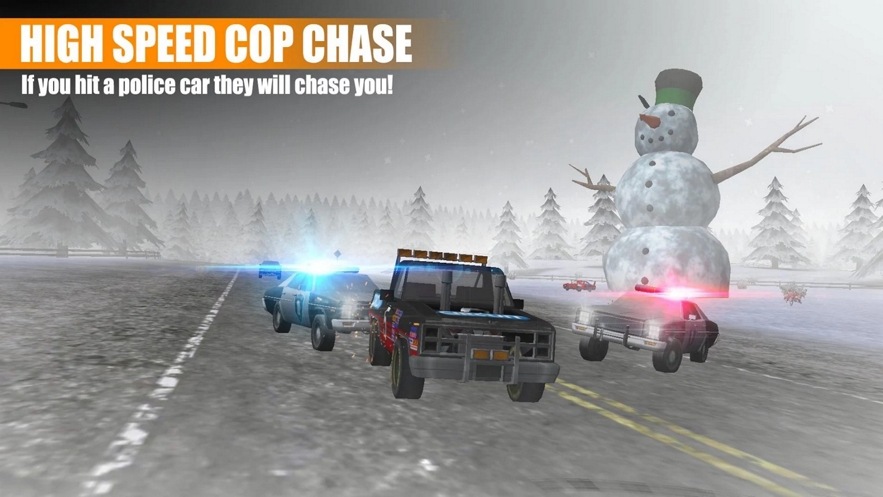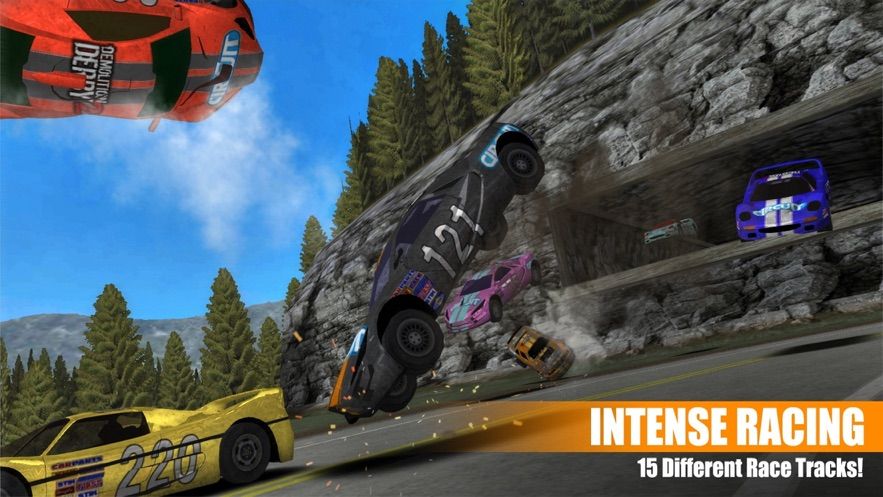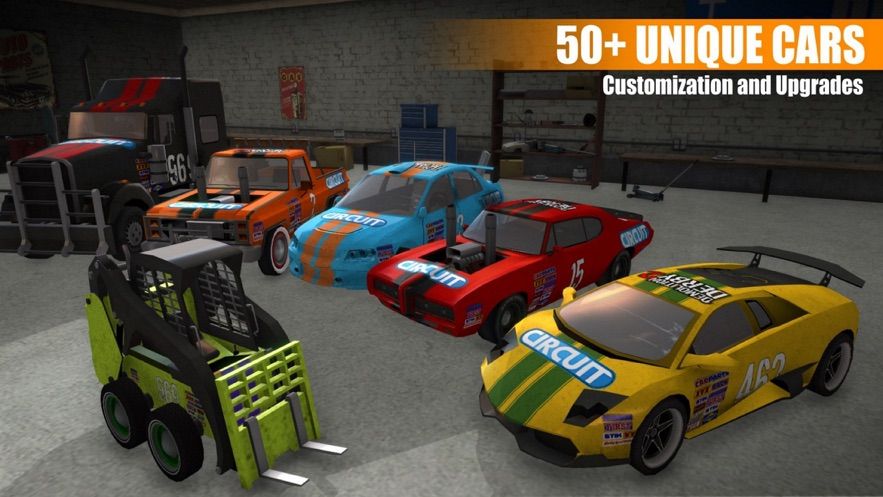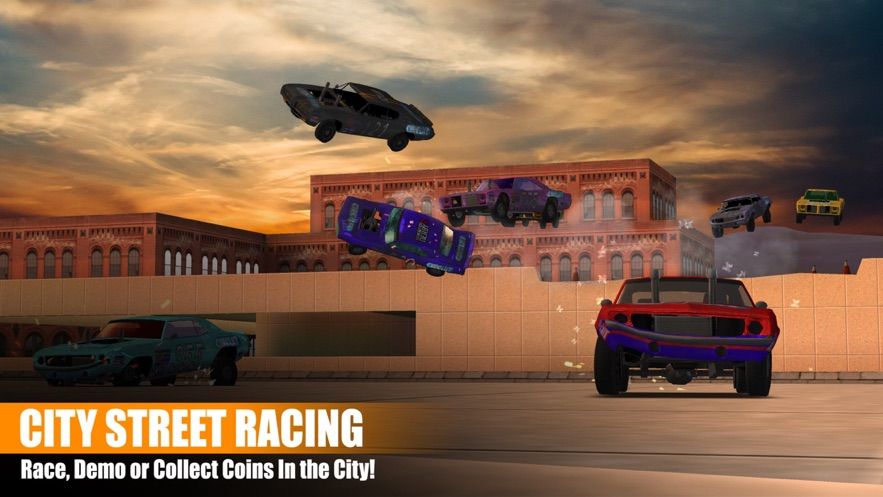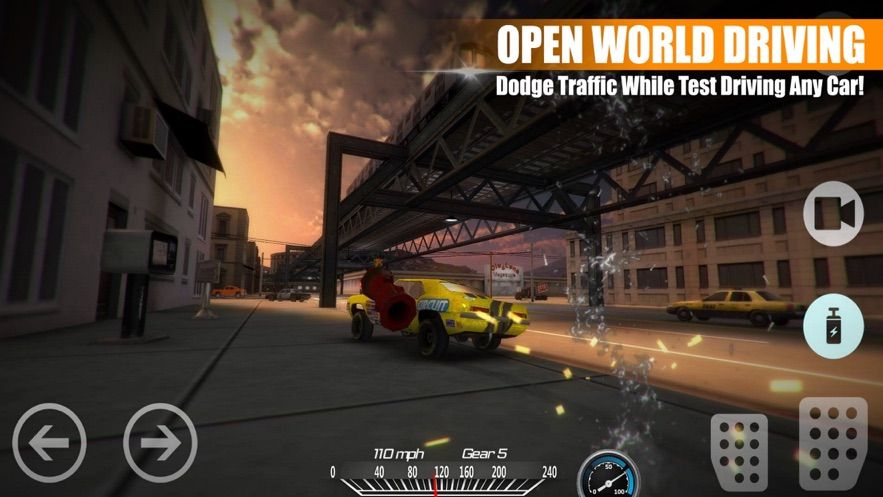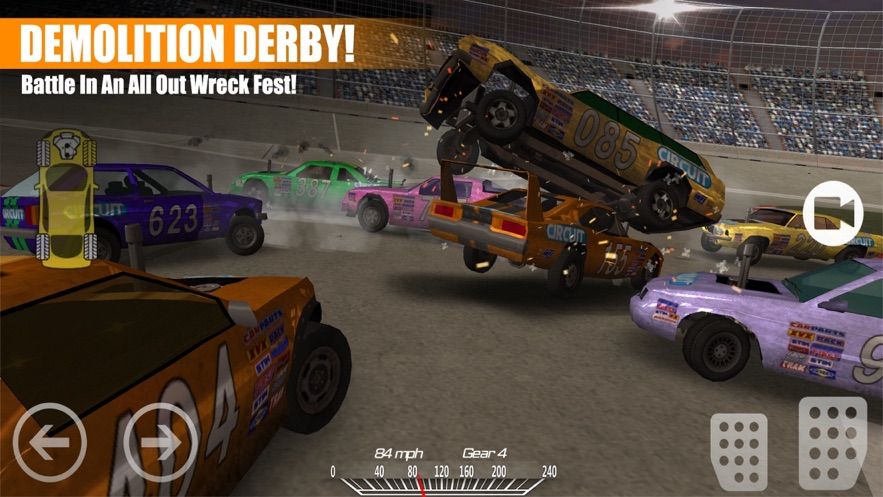 Get The Game
This game's download link redirects to App Store and Google Play, while the purchase link redirects to Amazon. Neither of the links contain malware nor viruses, please feel free to try it out!
Editors' Review
Circuit: Demolition 2 ©Copyright by FunGameShare, Do not Reproduce. By LeeLa
Demolition Derby is a series of ultimate action racing games carefully produced and released by Beer Monkey Games. And Circuit: Demolition Derby 2 is the second in the series, which was released in 2017. Since its release it has been loved by many gamers around the world. Currently, the game is available on iOS AppStore, Google Play and Amazon.
Your goal in this game is very simple - step on the gas and go as fast as you can. As your enemy approach in other cars, you need to use all your strength to destroy them! Safe driving is an absolute joke in Demolition Derby 2. You don't have to adhere to the rules of the normal road. As long as you're one of the last people still driving, you're the winner! This game is inspired by Banger Racing and Destruction Derby races all over the world. And in this fun and exciting Demolition game, you will feel the thrill of smashing and crashing without leaving home.
Unlike other racing games, you can race in an open world. There are no established racing lanes, and you will fight against some cars that overpower, outsize, and even outperform your car. In the game, you will be pitted against a variety of Mad Max-like vehicles. Therefore, you can never let your guard down and you must squeeze every last drop of your strategic juice in order to crush your enemies despite their advantages.
After winning a race, you'll get money to unlock new cars, tracks and customizations. Demolition Derby 2 adds a lot of new race tracks and new cars. You can race and wreck your way in 15 racing tracks. Eventually, you'll be able to unlock over 50 unique cars, ranging from exquisite buggies to seemingly impeccable trucks, which will keep the game fresh and you'll never get bored with it!
After winning enough money, you can customize your car to your liking. For example, you can upgrade your engine, add boost to your vehicle, change the paint and window to different colors, replace the wheels with higher quality ones, change your car number, etc. What's more, you can also choose free drive mode if you want a different kind of racing experience. You can also improve yourself by watching post-race and demolition replay.
Pros and Cons
Pros
-Crashing and destroying other vehicles with reckless abandon in the world of the game is a very stress-relieving experience. Players can take away the stress of real life here.
-This game has tons of upgrades and aesthetic accessories over the original Demolition Derby. If you miss the PS1 classic, then this game will capture your heart.
-This game is more playable because it is always kept up to date. New race tracks and vehicles have been added so that the player will not get bored. The feature of customizing the vehicle also makes this game fresh.
Cons
-It still has some bugs that need to be fixed.
Game Review
This game allows people around the world who love Banger Racing and Destruction Derby races to experience the thrill and excitement of racing for themselves and feel the thrill of releasing stress. In addition, players can easily customize their vehicles to their liking, which allows them to stay interested in this game and experience a variety of fun.
Description
Circuit Demolition is a 3D driving simulation challenge game full of shocking colors, where you will drive various vehicles to collide with each other, use the speed of the vehicle to destroy everything in front of you, get rewards and build new vehicles in the process of mission after mission, all kinds of tracks are waiting for you to conquer, all kinds of scenes are waiting for you to start the challenge.
Players who are interested in racing games must not miss it!
How To Play
1. This is a simple and rude racing game with manic gameplay, and your task is to drive vehicle to crash other racers.
2. There are no rules and no requirements in the game, just drive to hit the opponent. It is so simple, rude and super willful.
4. Of course, you can also drive your car to other tracks to sprint and occupy, but you also need to complete your track challenges.
5. Destroy other opponent's cars to get more rewards, and then you can modify and strengthen your car arbitrarily.
6. Take advantage of the speed of the vehicle to destroy everything in front of you, get rewards and build new vehicles in the process of mission after mission. Various tracks are waiting for you to conquer, and various scenarios are waiting for you to start challenges.
Comment
You may like it.