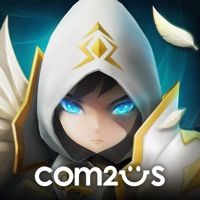 Summoners War
Platform :
Size : 86M
Date : 2020/11/12
Version : 6.1.1
Devoloper : Com2uS Corp.
Tags : Strategy RPG Role Playing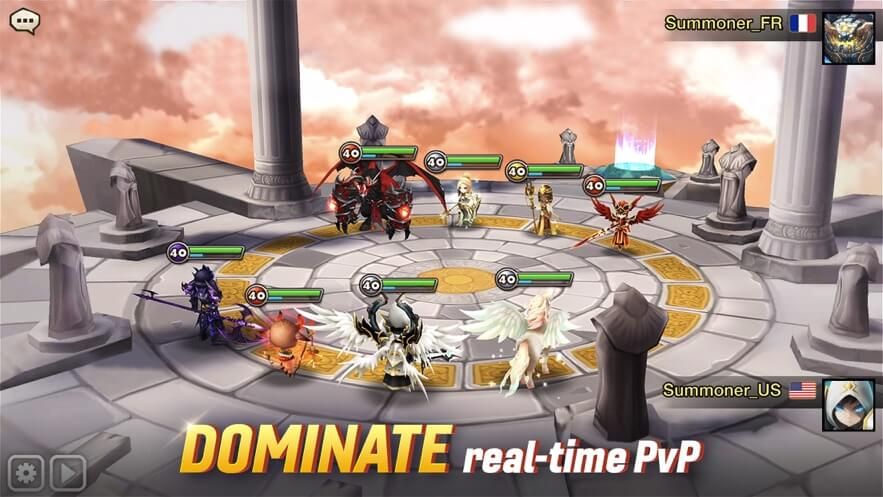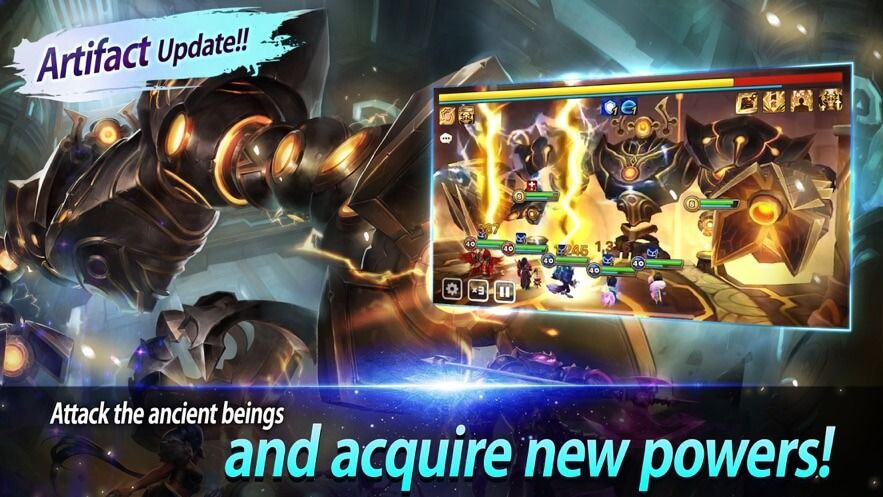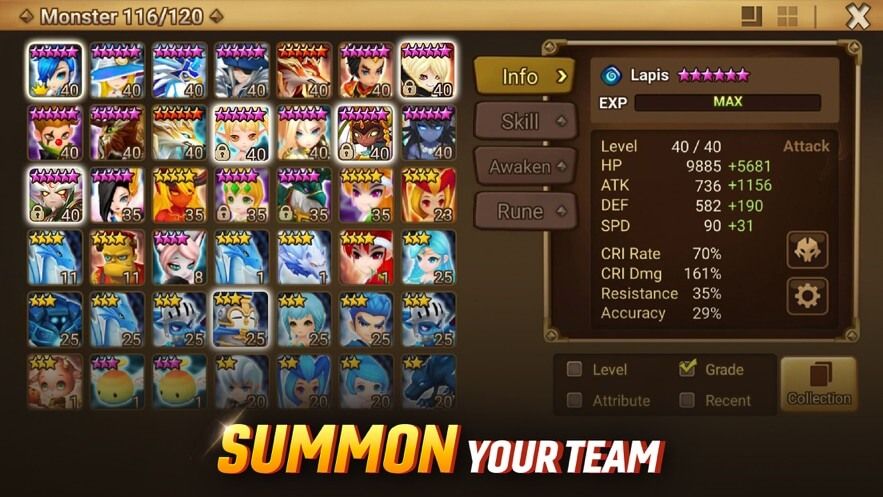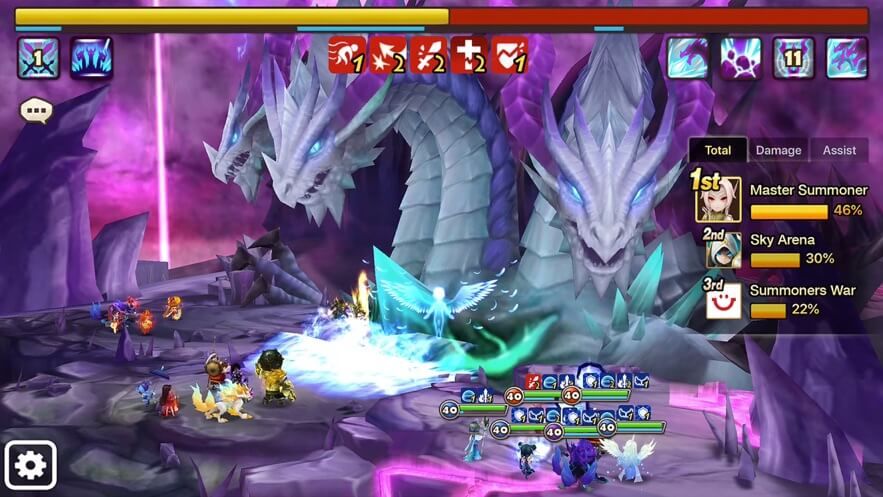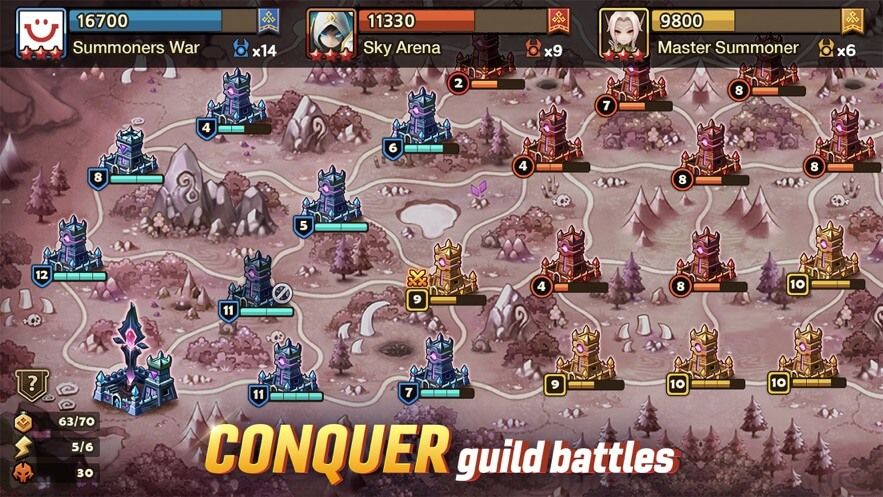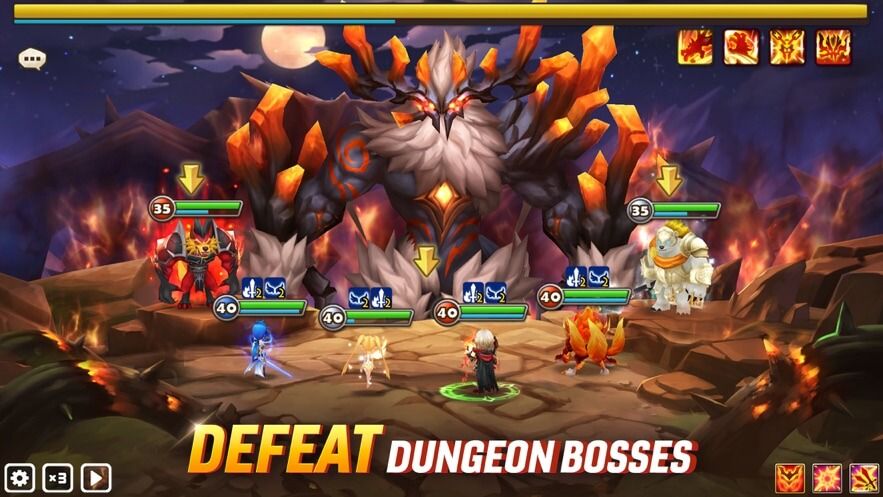 Get The Game
This game's download link redirects to App Store and Google Play, while the purchase link redirects to Amazon. Neither of the links contain malware nor viruses, please feel free to try it out!
Editors' Review
Summoners War ©Copyright by FunGameShare, Do not Reproduce.
How difficult is it to know that one thing, person or thing, lasts for eight years? For a man to live in this way for eight years, even in the most mundane of daily lives, is a personal achievement. If you think about it, if a person's oldest is 80, then eight years takes up one tenth of their life. So eight years is definitely not a short time. Scientists say that after seven years, cells in the human body renew themselves, and eight years is one more year than seven, so you won't be the same after eight years. I admit that this view is scientifically based and unreasonable, but I do want to prove that it is not easy to stick to one thing for eight years. The game is also like this. A game that has been running for eight years naturally has many game fans, and a game that has been running for eight years naturally has its redeeming points. Summoners War's 8th anniversary has finally ushered in its event, and trusts me, infinite fun, infinite reward, that's the game I love, Summoners War.
It's a game some of you may have heard of and played, some of you may have heard of and never played, and some of you may not have heard of and never played. So I'd like to introduce Summoners War. An action fantasy role-playing game, or RPG, where you summon more than 1,000 different types of monsters to duel in the sky arena, your goal is to become a winning summoner. In the eight years that the game has been running, it has become so popular that almost everyone who has downloaded it is reluctant to give it up. As a result, more than 100 million players around the world are now Summoners War players. The game was built on a very specific kind of gameplay, at least until eight years ago, and it had several nice features. If I don't introduce Summoners here various features of the War, so for gave me this Review does not enough meaning.
Summoners War is a strategic game, where you can summon 21 different signatures and match them to monsters, which become additional powers for your monsters. Your monsters have their own unique abilities, and as Summoners, your task is to make them more powerful, enhancing them with runes and increasing your chances of winning. Strategic games require figuring out the best strategy to win battles, and you can tweak monsters all the time, and I believe you'll get wisdom from that. Summoners War: Summoners War, as the name of the game calls it, does support dungeon exploration and PVP combat, in an effort to provide endless fun by decorating your village or fighting with other Summoners. It's the Summoners genre of resource Summoners, and if you're not careful, you'll end up giving your years of collectibles to the people who beat you, then what? You can constantly train monsters to get more scary things, there are over 1000 scary monsters, you can collect them as much as possible, their help is essential if you want to win in the sky arena. For a gamer, the same game mode and mission is not acceptable. As a result, Summoners War provides Summoners' blockbuster PVP, where guilds can explore Tartarus's maze together, which requires a lot of teamwork, and I'm sure no one will resist the temptation of huge resources. To be honest, Summoners War has been Summoners War's arena for eight years, and I've seen more than my fair share of games, as well as those of many others, and I really want someone new to play Summoners War and carry on our legacy.
Description
Summoners War is a very good RPG game. Players play as a powerful summoner in the game. You can summon various monsters to fight for you, and the gameplay is also very rich. There are more than 400 monsters with different personalities in the game, and each character has different skills to show, just to present you with a realistic fighting feeling.
How To Play
In Summoners War, the gameplay is divided into two modes like PVE and PVP. Among them, PVE means that players experience the game story and recruit heroes by clearing dungeon levels, while PVP means that players recruit hero formations through rankings to compete in strength.
1. The main operation of magic crystal summoning adopts the mode of eliminating gems and controlling formation heroes. When the player enters the battle, it will appear at the bottom of the battle screen.
2. The five colors are randomly arranged into a gem grid. When the number of gems of the same color connected together exceeds 3, the gem can be clicked to explode. After the gem explodes, the rage in the gem will increase to the heroes of the corresponding color in our battle formation.
3. The player will perform the operation of eliminating gems every round. If the operation is a combo, the elimination process will not end. When the combo elimination is determined to be stopped, it will automatically enter the hero battle round, and the player will not be able to operate until all heroes in the round. After completing the action order, the rage of all heroes will return to 0 after the new round of removing gems is opened.
4. When entering the hero's battle round after eliminating gems, when the hero's rage value reaches the peak, the hero will make a skill attack (on the premise that the hero is equipped with skills), if the hero's rage value does not reach the peak value, the hero will automatically perform a normal attack.
Comment
You may like it.