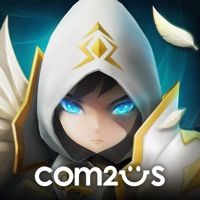 Summoners War
Platform :
Size : 86M
Date : 2020/11/12
Version : 6.1.1
Devoloper : Com2uS Corp.
Tags : Strategy RPG Role Playing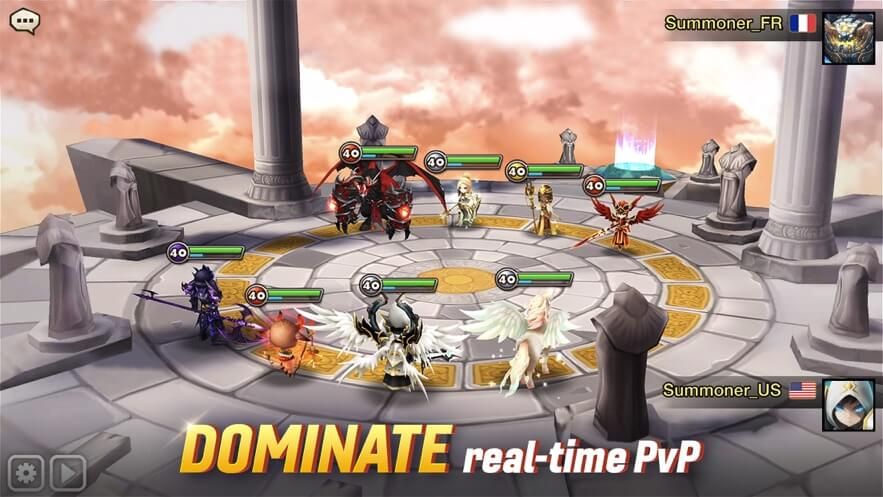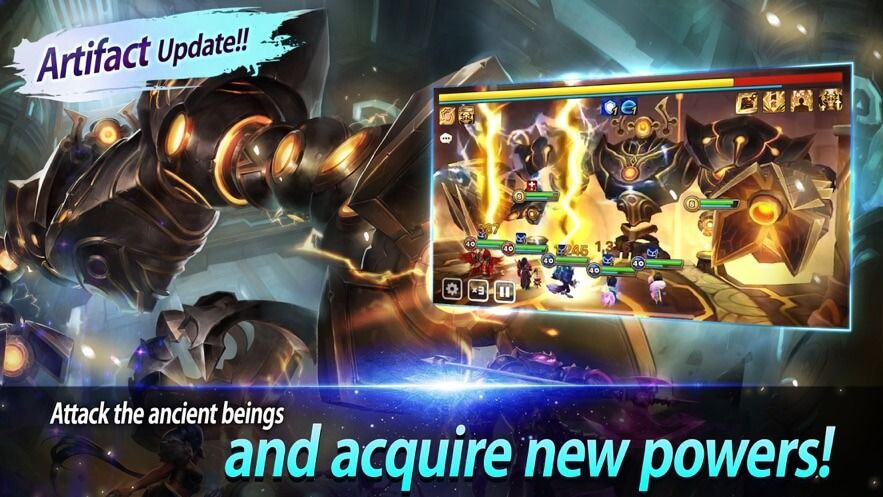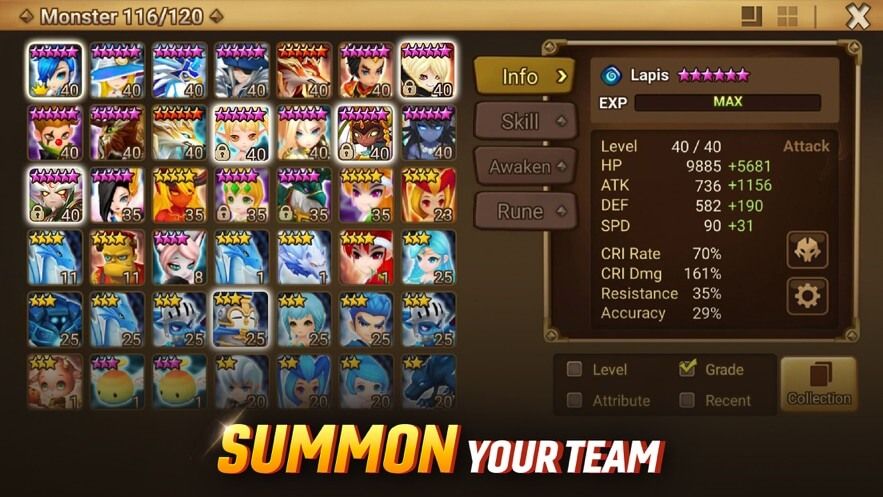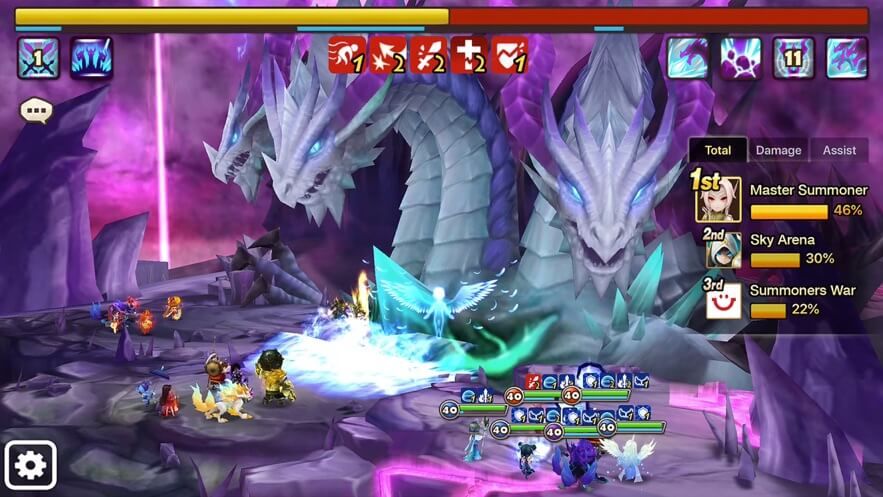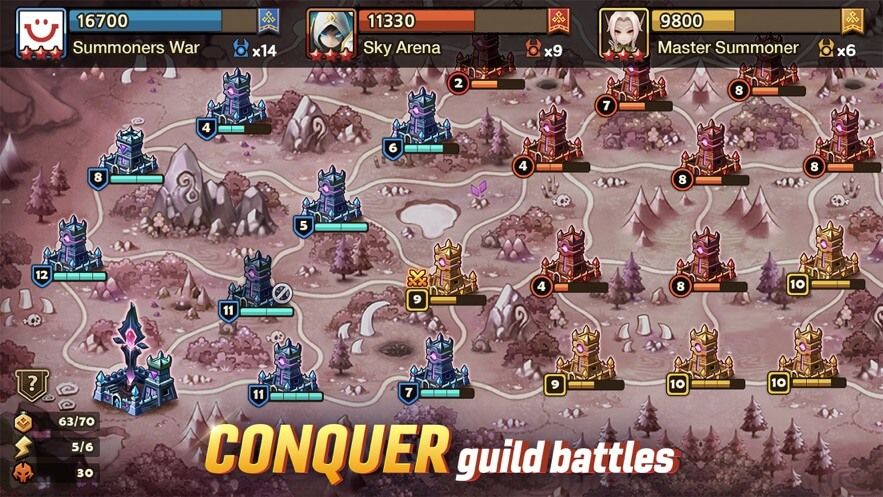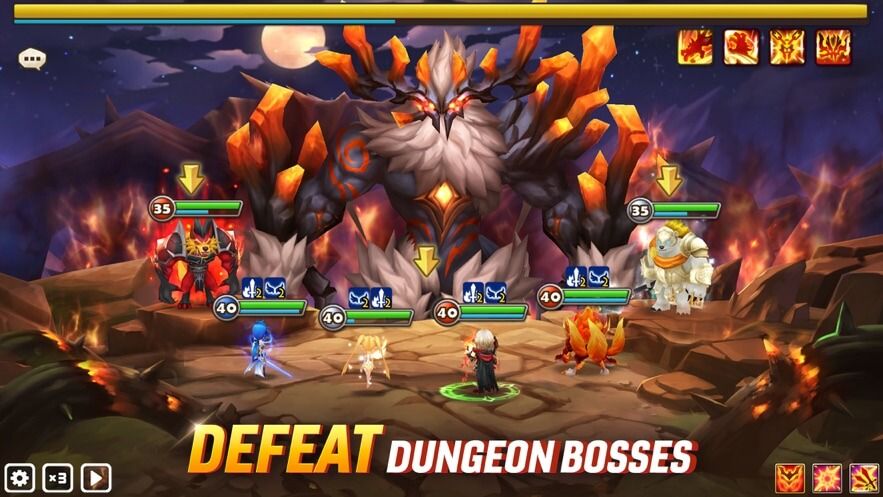 Get The Game
This game's download link redirects to App Store and Google Play, while the purchase link redirects to Amazon. Neither of the links contain malware nor viruses, please feel free to try it out!
Editors' Review
Summoners War ©Copyright by FunGameShare, Do not Reproduce.
How difficult is it to know that one thing, person or thing, lasts for eight years? For a man to live in this way for eight years, even in the most mundane of daily lives, is a personal achievement. If you think about it, if a person's oldest is 80, then eight years takes up one tenth of their life. So eight years is definitely not a short time. Scientists say that after seven years, cells in the human body renew themselves, and eight years is one more year than seven, so you won't be the same after eight years. I admit that this view is scientifically based and unreasonable, but I do want to prove that it is not easy to stick to one thing for eight years. The game is also like this. A game that has been running for eight years naturally has many game fans, and a game that has been running for eight years naturally has its redeeming points. Summoners War's 8th anniversary has finally ushered in its event, and trusts me, infinite fun, infinite reward, that's the game I love, Summoners War.
It's a game some of you may have heard of and played, some of you may have heard of and never played, and some of you may not have heard of and never played. So I'd like to introduce Summoners War. An action fantasy role-playing game, or RPG, where you summon more than 1,000 different types of monsters to duel in the sky arena, your goal is to become a winning summoner. In the eight years that the game has been running, it has become so popular that almost everyone who has downloaded it is reluctant to give it up. As a result, more than 100 million players around the world are now Summoners War players. The game was built on a very specific kind of gameplay, at least until eight years ago, and it had several nice features. If I don't introduce Summoners here various features of the War, so for gave me this Review does not enough meaning.
Summoners War is a strategic game, where you can summon 21 different signatures and match them to monsters, which become additional powers for your monsters. Your monsters have their own unique abilities, and as Summoners, your task is to make them more powerful, enhancing them with runes and increasing your chances of winning. Strategic games require figuring out the best strategy to win battles, and you can tweak monsters all the time, and I believe you'll get wisdom from that. Summoners War: Summoners War, as the name of the game calls it, does support dungeon exploration and PVP combat, in an effort to provide endless fun by decorating your village or fighting with other Summoners. It's the Summoners genre of resource Summoners, and if you're not careful, you'll end up giving your years of collectibles to the people who beat you, then what? You can constantly train monsters to get more scary things, there are over 1000 scary monsters, you can collect them as much as possible, their help is essential if you want to win in the sky arena. For a gamer, the same game mode and mission is not acceptable. As a result, Summoners War provides Summoners' blockbuster PVP, where guilds can explore Tartarus's maze together, which requires a lot of teamwork, and I'm sure no one will resist the temptation of huge resources. To be honest, Summoners War has been Summoners War's arena for eight years, and I've seen more than my fair share of games, as well as those of many others, and I really want someone new to play Summoners War and carry on our legacy.
Description
An action-packed fantasy RPG with over 100 million Summoners around the world!
Jump into the Sky Arena, a world under battle over the vital resource: Mana Crystals.
Summon over 1,000 different types of monsters to compete for victory in the Sky Arena.
Assemble the greatest team of monsters for strategic victories!
How To Play
[Strategic Gameplay]
Witness the dazzling display of each Monster's unique skills.
21 different Rune sets to pick and choose additional abilities for your monsters!
Come up with the best strategy to win battles.
[Endless Fun]
Decorate your Village, battle other summoners, explore Dungeons, fight in PvP battles, expand your Collection, train Monsters, and more.
[Massive Collection]
Fire, Water, Wind, Light and Dark!
5 different attributes, and 1000 different monsters!
Collect as many monsters as you can and assemble the greatest team.
[Real-time Raid]
Battle as a team!
A real-time battle with 3 users!
Defeat the boss with your fellow Summoners using various tactics.
[Homunculus]
The Forbidden Summoning Magic has finally been revealed!
You can Evolve the skill of your choice with this special Monster.
Summon Homunculus and show off your strategy.
[Crafting]
You can Craft more than 100 items at the new Craft Building!
Craft High Runes, special Buildings, Statues and more with the new Craft System and install them wherever you want.
[World Arena]
Enjoy a real-time battle with users worldwide!
Experience a breathtaking battle that starts from Pick&Ban!
Reveal your unique strategy to the world!
[Guild Content]
A sensational Guild PvP in the Isle of Conquest!
Explore the Tartarus' Labyrinth with Guild Members.
Make your Guild the greatest of all.
[Dimension Hole]
The closed Dimension Hole is now open!
Fight against the ancient power of different dimensions.
Defeat the Ancient Guardians and meet the powerful Monsters with new awakening power.
[Artifact]
New equipment, Artifact!
Fight against the powerful bosses and acquire new rewards in return.
Enhance the power of your Monsters with Artifacts and the various properties that Artifacts possess.
Comment
You may like it.