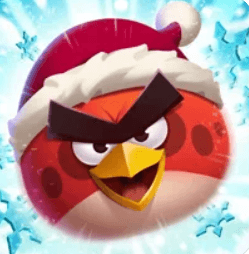 Angry Birds 2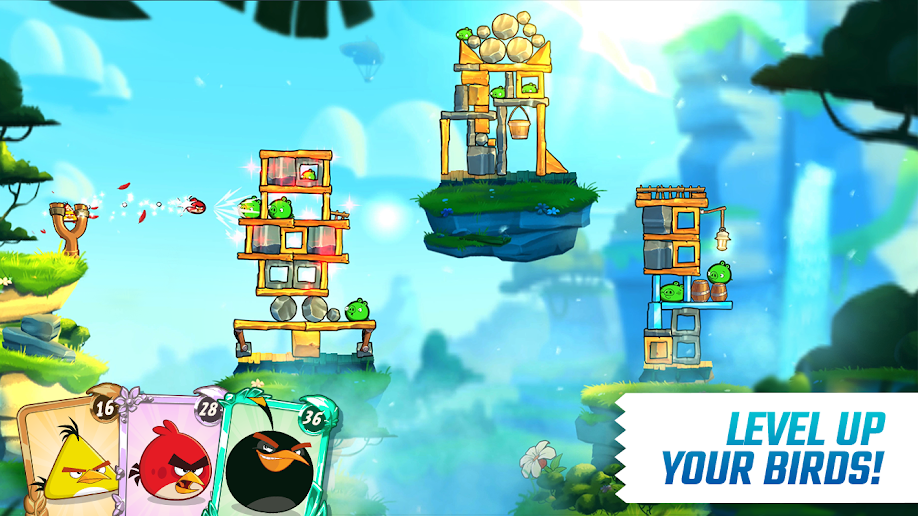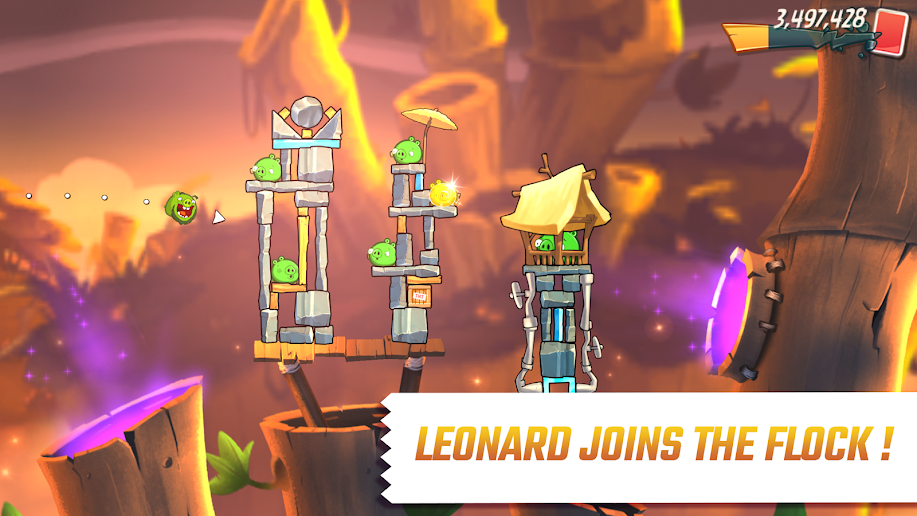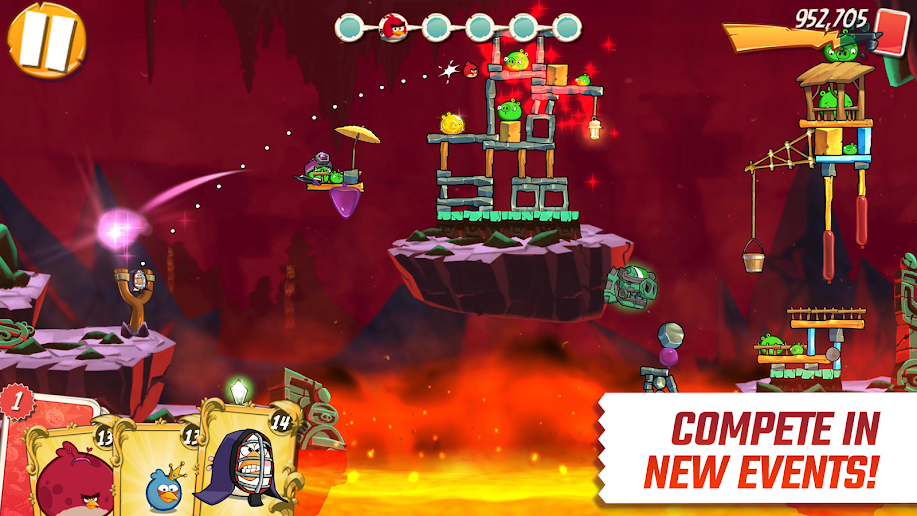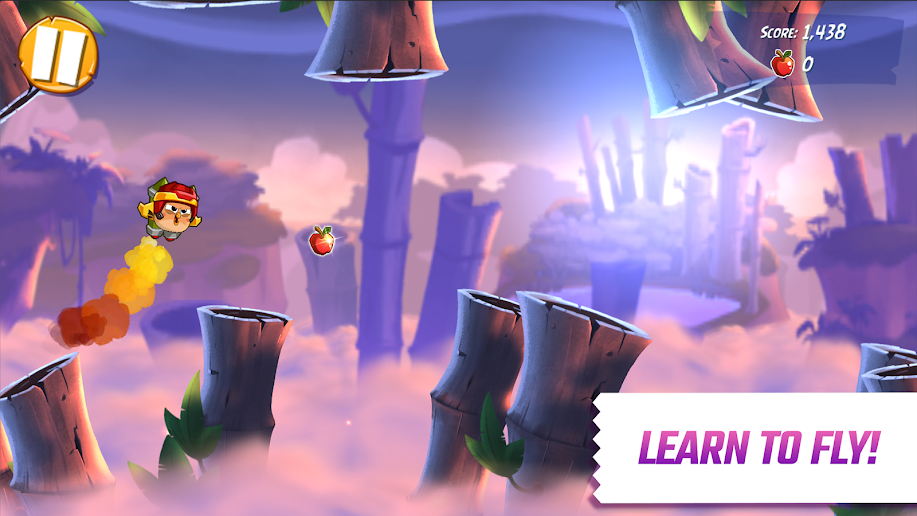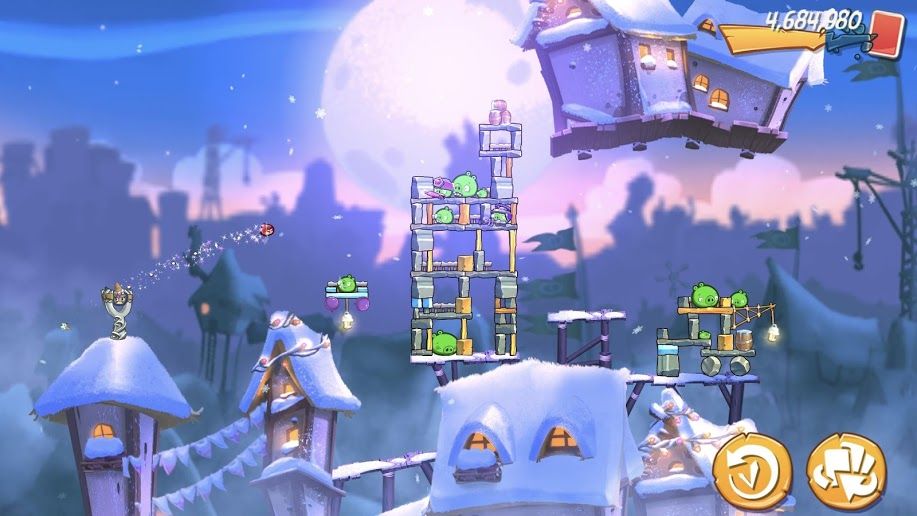 Get The Game
This game's download link redirects to App Store and Google Play, while the purchase link redirects to Amazon. Neither of the links contain malware nor viruses, please feel free to try it out!
Editors' Review
Angry Birds 2 ©Copyright by FunGameShare, Do not Reproduce.
What kind of games do you like to play in your leisure time? Do you like birds? By the time you get here, have you figured out what game I'm going to recommend for you? That's right, Angry Birds 2, the blockbuster casual game from Rovio Entertainment Corporation.
Angry Birds 2 is the giant mobile game in history, a new chapter of the game has been launched simultaneously! Dazzles the game picture, the challenging multi-stage level, the crafty BOSS class pig, the more robust, bigger lethality, will set off a global slingshot game storm again!
The rules of the game are straightforward to follow. The game only needs a finger to press and hold the slingshot on the left side of the screen to pull, then adjust the launch angle according to the screen prompt, finally release can eject birds, remove back will be withdrawn. When the bird is flying in the air, clicking anywhere on the screen can trigger the bird's ability. Once this is done, you can watch the heroic little red bird strike the pig. Simple manipulation of the game brings you a more exciting virtual game experience and creates a more compelling, fun experience. Many birds are waiting for you to choose, a fun shooting game worth the experience. Open a new game competitive mode experience, more wonderful incredible play, let you and your friends together beat Pig.
Angry Birds 2 is a gorgeous picture and compared to before, the game still retains the cartoon style and witty, funny music, more let the player feel pleasure. In the meantime, 15 brand-new game levels will be added to two brand-new game theme scenes and more skills of the bird species for players to enjoy the challenge. In addition to the classic red angry birds, darts yellow, bomb black, blue brother, white princess, Big Red, roles will also be joined by handsome hair with the show silver. This means that if you are a master, you can dominate the arena and play games with your friends. In the arena, you can show off your clearance results, with the full-service players game pig, to see the world playing bird hands, who is the role of the loud. New tournaments are played every day, and feather prizes are awarded based on ranking to improve the birds' grades and add a trail effect to the birds.
The game of 3D super-clear screen, feel the super-dazzling dynamic scene, I believe I will not let you down. Angry Birds 2 makes full use of the advantages of the 3D engine, with emotional scene tree swing, wind, and cloud, thunder and Lightning, special lighting. Pig Island has never had such a stunning scene, letting the player experience an immersive feeling. New Blizzard, Chili, Golden Duck, and other incredible magic to help you fight against pigs!
Angry Birds 2 is more fun than before, not just because there are so many new levels in the game or because there are so many kinds of pigs. Attack mode's attack effects are unique through the game can change all types of skin, classic gameplay, and all kinds of magic props will help you in the game.
Overall, the game is worth playing. Everyone's life is probably stressful right now. Therefore, the player may pass the game to restore the mood, becomes joyful. Find a comfortable place to relax. So, this is a good choice. Whether from the game's screen or background music, including the operation of the way, are impeccable. You can safely download to play and friends to come to an exciting battle.
Description
Join hundreds of millions of players for FREE and start the fun slingshot adventure now! Team up with your friends, climb the leaderboards, gather in clans, collect hats, take on challenges, and play fun events in all-new game modes. Evolve your team and show your skills in the most exciting Angry Birds game out there!

Get to know all of the iconic characters and experience the fun gameplay that has captured the hearts of millions of players.

Features:

● DAILY CHALLENGES. Have a minute? Complete a daily challenge and earn some quick rewards.
● LEVEL UP your characters with feathers and up their scoring power. Build the ultimate flock!
● JOIN A CLAN to take down the pigs with friends and players around the world.
● COMPETE in the ARENA. Compete with other players for some friendly bird flinging fun and prove who is the best.
● COLLECT SILLY HATS. Collect hats with different fun themes to level up your flock's fashion game and take part in special events.
● IMPRESS THE MIGHTY EAGLE in special challenges in Mighty Eagle's Bootcamp and earn coins to use in his exclusive shop.
● LOTS OF LEVELS. Play hundreds of levels with more added in regular updates and limited time events.
● LEADERBOARDS. Compete with your friends and other players and prove who is the best on the global leaderboards.
● CHOOSE YOUR BIRD. Choose which bird to put in the slingshot and defeat the pigs with strategy!
● MULTI-STAGE LEVELS. Play fun, challenging levels with multiple stages – just watch out for Boss Pigs!
● FREE to download! --- Angry Birds 2 is completely free to play. Although Angry Birds 2 can be downloaded for free, there are optional in-app purchases available.
How To Play
Multi-stage levels of excitement!
There's never been anything like it on Piggy Island - a dazzling array of cool levels filled with exotic flowers, traps and dangers. Those mischievous pigs build all sorts of rickety towers right under your beak, so many of the levels have multiple stages. Wow, wow, wow!
Shoot the boss pigs!
The bad guys on Piggy Island have some tough characters, and it's up to your slingshot skills to put them down. The boss pig, the chef pig, and the infamous king pig will do anything to get your bird eggs for themselves. Can you let them do whatever they want and get away with it? It's time to teach this salty bacon a lesson.
Super cool magic cards!
With the new Blizzard, Chili, Golden Duck Duck, and other cool magic, you'll be able to deal with the cheating pigs like a tiger. And if you're in real trouble, who can call for help and beat the pig to a pulp in no time? That's right, the mighty eagle who likes to eat canned sardines!
Free to arrange your birds!
The ultimate strategy for manipulating your slingshot - you're free to choose which bird to pop next! "That makes it easy, right?" Not true! You'll have to make smart choices if you want to stop the birds' eggs from being robbed, and, destroy to your heart's content, fill up the destruction accumulator and get extra birds!
Challenge players around the world!
Challenge players from all over the world in the arena and see who is the loudest bird bouncer in the world. There are new tournaments to play every day, and you can level up your birds by winning feathers, so you can face the world's fiercest rivalries with ease. Play for real!
Comment
You may like it.