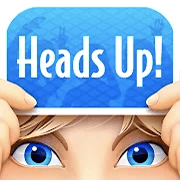 Heads Up! Best Charades game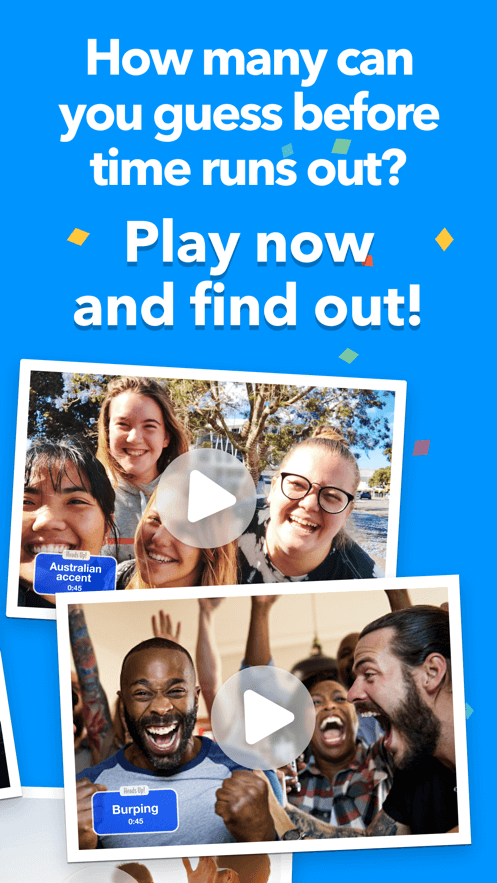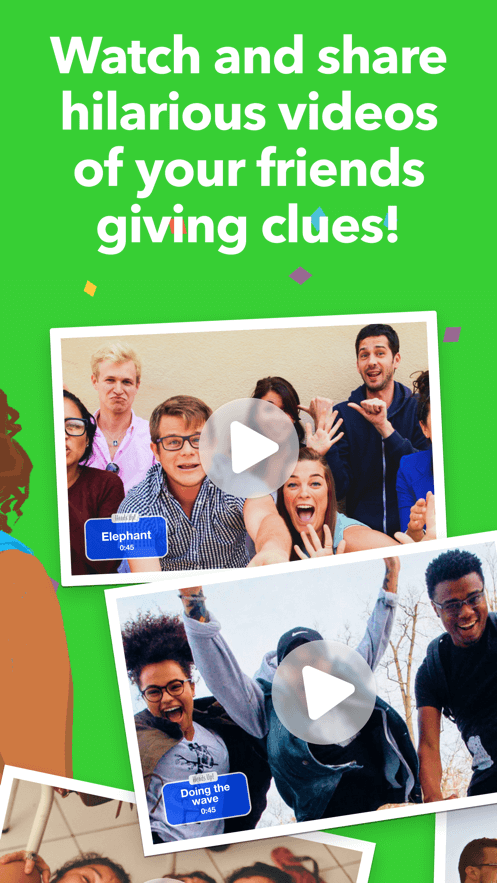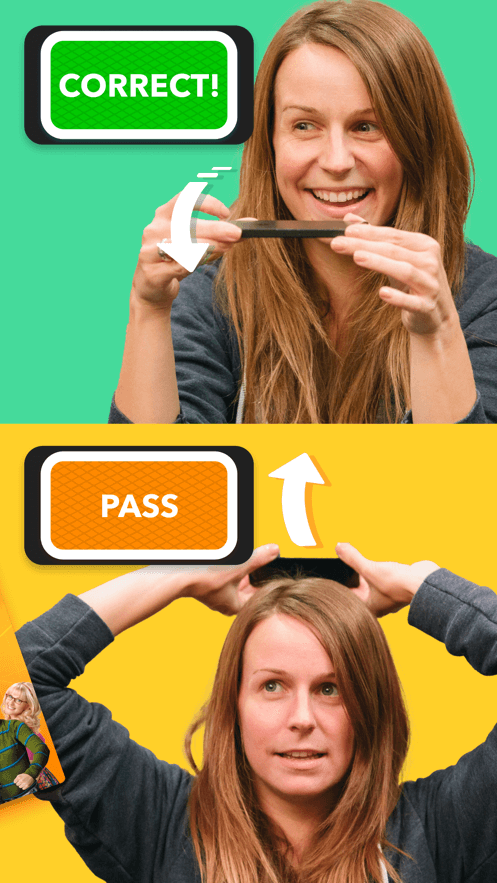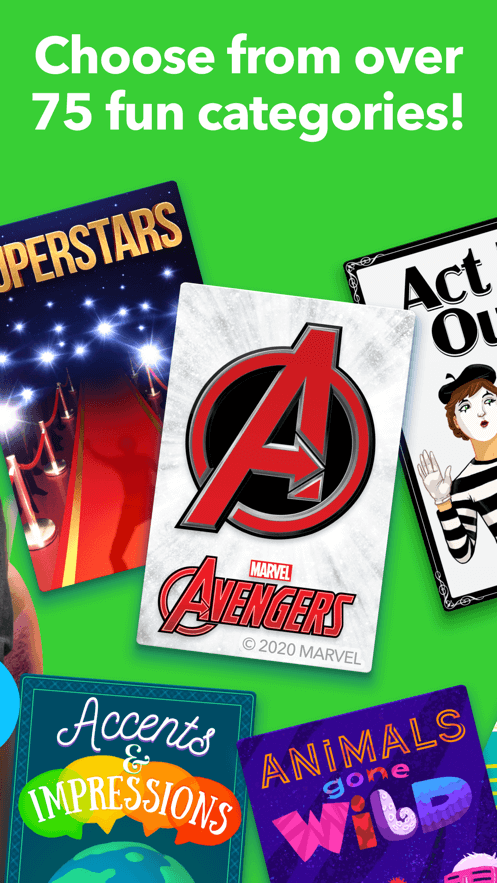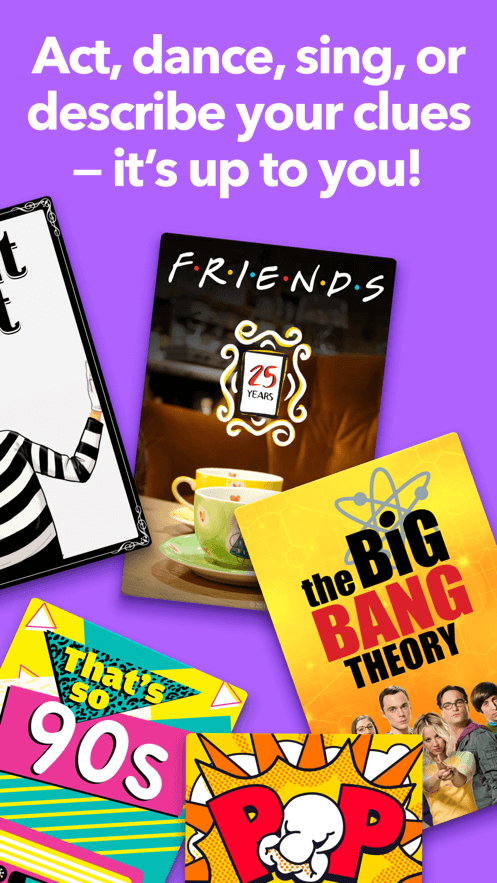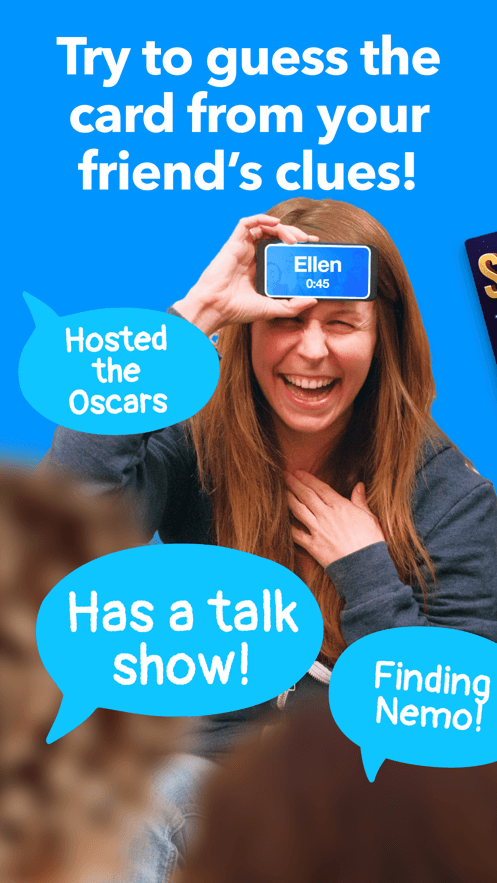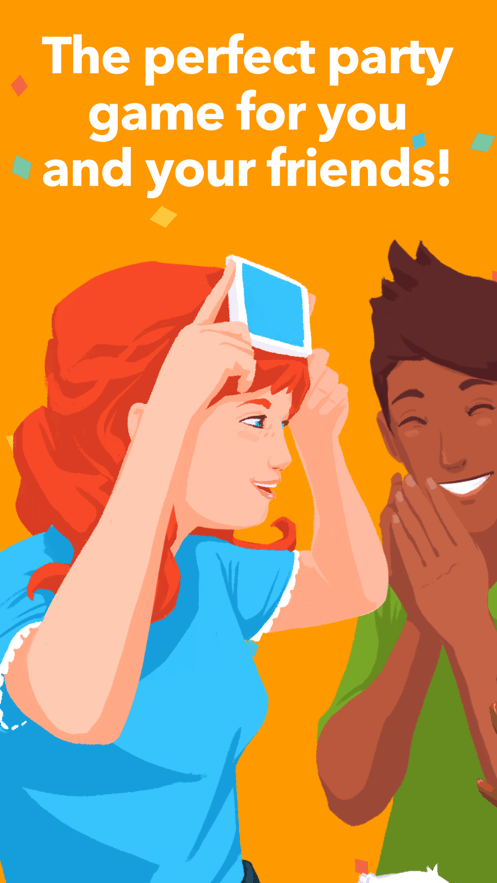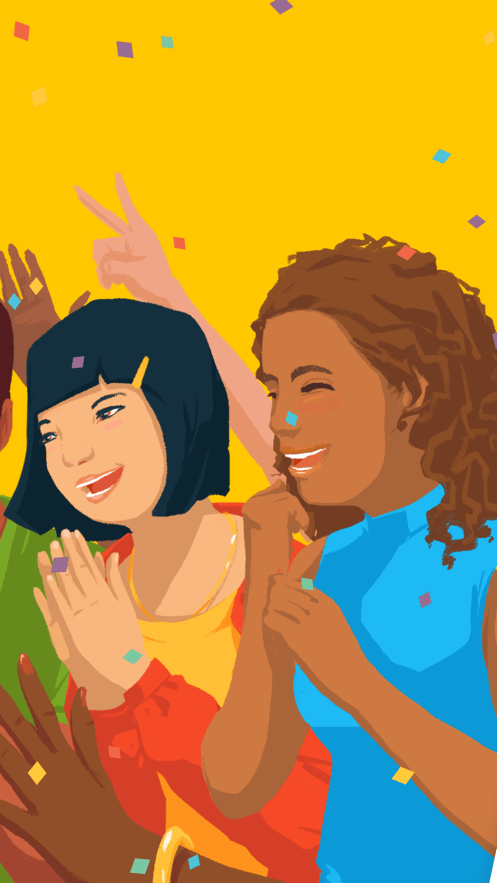 Get The Game
This game's download link redirects to App Store and Google Play, while the purchase link redirects to Amazon. Neither of the links contain malware nor viruses, please feel free to try it out!
Editors' Review
Heads Up! Best Charades game ©Copyright by FunGameShare, Do not Reproduce.
Heads Up! Best Charades game is developed and released by Warner Bros in the year of 2013, and it has updated to the newest version in 2021 with more entertaining features.
If you are looking for a game that is easy and fun to play in groups, then go for this one. You can play this game to have fun with your friends on a party night or spend quality time with your families. It is a perfect game choice to lighten the mood and also boost your friendship.
The idea of this interactive game is inspired by a game Ellen plays on her famous talk show, Ellen Show. The way to play this game is to guess the word written on the deck out based on clues the other player gives. So it often involves two players. One put the deck before his forehead so he could not cheat, and the other player is responsible to give clues to help his teammate to guess the word written on the deck out.
There are many categories of decks including celebrity, marvel Harry Potter, etc. The total of the category can be more than 75. If you are a huge fan of such themes listed above, this one will bring you a lot of joy. Moreover, if you are not satisfied with the decks you have, you can also use one feature in this game to create your deck by drawing or typing.
Among all kinds of decks, I feel the celebrity category is not that hard compared with other decks. Because although you are not allowed to directly tell the name of this celebrity, you can still give a lot of hints that are special to the stars such as their movie, their typical characteristic, and so on. It won't take too long to get the answer unless your friend is not familiar with those celebrities. Just choose a category that both you and your friend are quite familiar with. And that will make the game more smooth and more fun.

Whenever your teammate guesses one right then he is allowed to shake his telephone to move on. If he has trouble guessing the word out then it is also fine to skip. Just don't stick to any word because it is a waste of time.
If you want, you can include more friends in this game, divide all people into two groups then make rules for the game such as guessing one word right takes one point, and failing one causes the team to lose one point. And don't forget to limit the time of guessing every word otherwise anyone could spend a long time just to get one word right. You can record the scores, in the end, to see which team is the final winner. To make it more interesting, you can also come up with some punishment ideas. During your play, you can shoot a video as well, and later you will find out how hilarious the guessing process would be. Many videos online as such will get a lot of viewership.
The free options are not a lot. I wish there will be more free rounds in the future. I just can't get enough of it. But the extra options are affordable and able to unlock tons of fun.
In a nutshell, I highly recommend this game to all age groups be it, children or adults. This game is not simply guessing the word out, it is better to say it helps create a joyful vibe in your family strengthens your relationship with others, and even gets more friends while playing it.
Description
It's the game The New York Times called a "Sensation," and Cosmopolitan said "will be the best dollar you've spent." Heads Up! is the fun and hilarious game by Ellen DeGeneres that she plays on the Ellen show, and is one of the best games to play with friends!
Love playing charades games? Heads Up! is just that, a fun twist on charades! From naming celebrities, to singing, to silly accents - guess the word on the card that's on your head from your friends' clues before the timer runs out!
Play one of the many exciting categories, including fun game decks like Harry Potter, Friends, and Marvel, or create a category all your own!
How To Play
How to play Heads Up:
Pick a card deck category - check! One player holds the phone to their glorious forehead like a headband, and 3, 2, 1! Go! Guess the words on the screen as your friends excitedly shout out clues. Got an answer right? Ding! Tilt your head down and keep on ruling this guessing game, you genius! Can't guess what it is? Don't stress! Just tilt your head up and skip to a new catch phrase. So get your head on straight, and enjoy one of the best party games!
Cool Game Features:
- A fun game for friends, family game night, or to play with hundreds of players at once!
- Draw a new game card simply by tilting your phone!
- Guess what! You can keep videos of your hilarious game play for your own amusement, or share them right to Facebook
- Like to play games on zoom? Take your Heads Up game online
- Diverse categories let you challenge your smartypants friends and entertain your kids for hours, all from one app!
With 40+themed decks packed to the brim with exciting gameplay cards, the fun will never stop!
Card Decks include:
- Celebrities
- Movies
- Animals
- Accents
- Superheroes
- Characters
- And lots more!
Comment
You may like it.