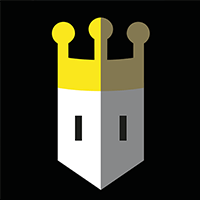 Reigns
Platform :
Size : 75M
Date : October 15, 2019
Version : 1.17
Devoloper : DevolverDigital
Tags : Card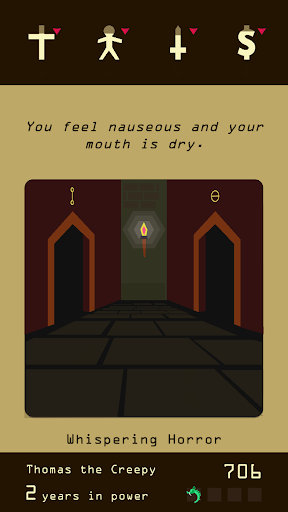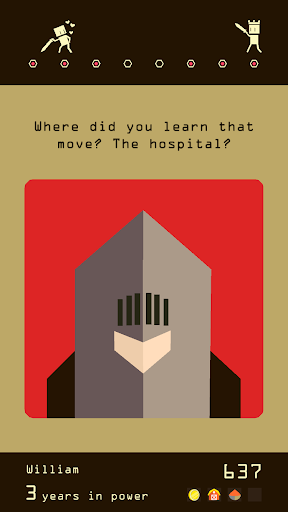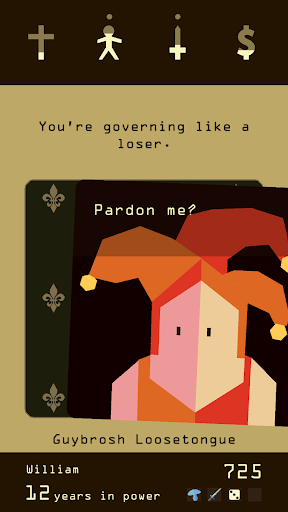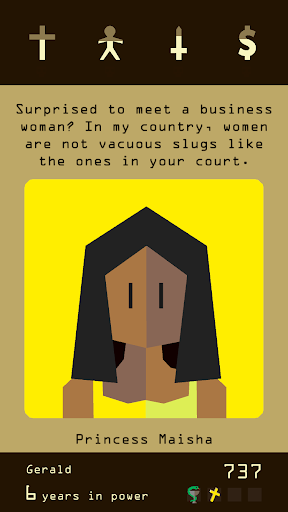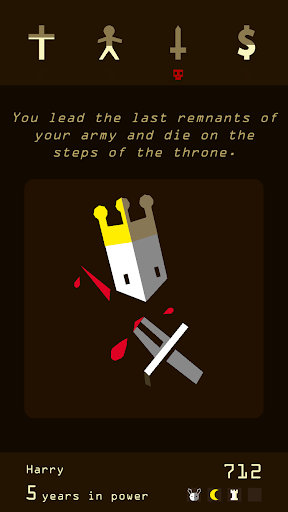 Get The Game
This game's download link redirects to App Store and Google Play, while the purchase link redirects to Amazon. Neither of the links contain malware nor viruses, please feel free to try it out!
Editors' Review
This is an easy to play card strategy game where players can rewrite the fate of the kingdom through their own wisdom. The game is played on a yearly basis, and each year of the game the player can use the cards to make different actions which will have an impact on the development of the kingdom. Players can choose to send an army on a campaign, or give birth to an heir, or develop the country's economy and stabilize the people.
Description
Sit on the throne as a benevolent (or malevolent) medieval monarch of the modern age and swipe your royal fingers either left or right to impose your will upon the kingdom. Survive the seemingly never-ending gauntlet of requests from your advisors, peasants, allies, and enemies while maintaining balance between the influential factions of your kingdom. But beware; each decision you make might have implications and unfortunate consequences down the road that could put your reign and family's dynasty at risk!

Each year of your reign brings another important – seemingly random – request from your unpredictable kingdom as you strive for balance between the church, the people, the army, and the treasury. Prudent decisions and careful planning make for a long reign but unforeseen motivations, surprise events, and poor luck can take down even the most entrenched monarch. Extend your reign as long as possible, forge alliances, make enemies, and find new ways to die as your dynasty marches along through the ages. Some events will span on centuries, with an intrigue involving burning witches, scientific enlightenment, wicked politics and, maybe, the Devil himself.
How To Play
The game is easy to play, just slide the cards left and right to make a choice. Players will take on the role of the king to rewrite the fate of the kingdom through their own wisdom. The game advances in years, and each year players can use the cards to make different strategic choices, and these choices will have an impact on the development of the kingdom, and the fate of the entire country is in your hands. Players need to make one important choice after another, sending troops to war, giving birth to an heir or developing the economy, each choice determines the rise and fall of the country and the king.
Comment
You may like it.