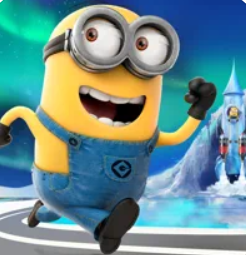 Minion Rush: Running game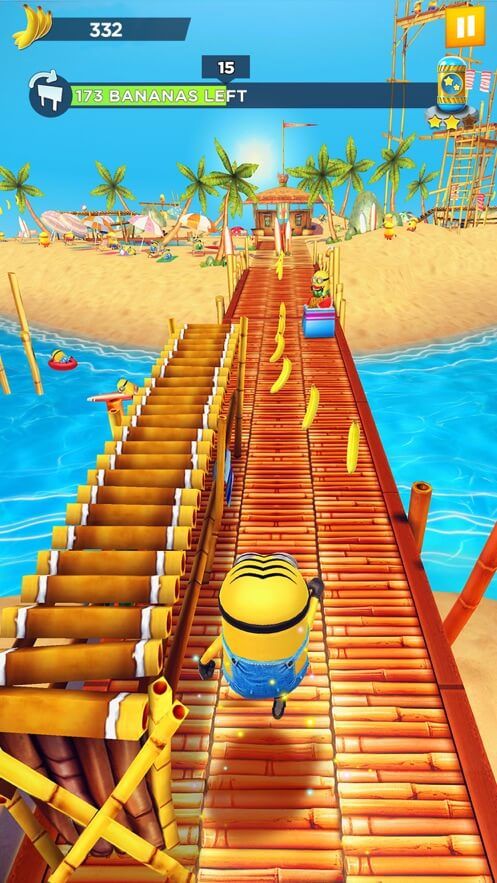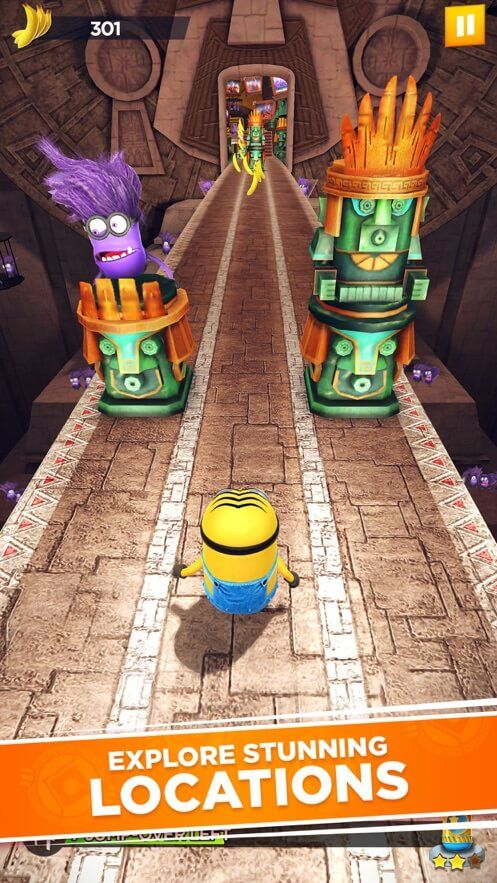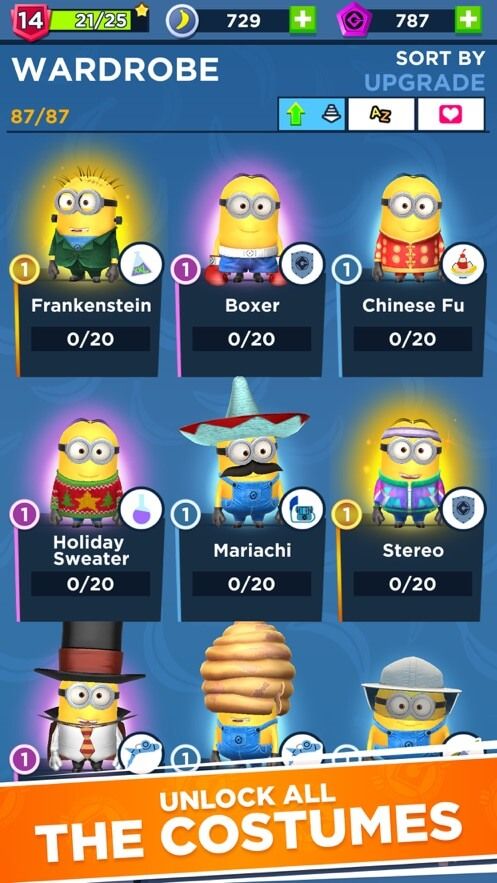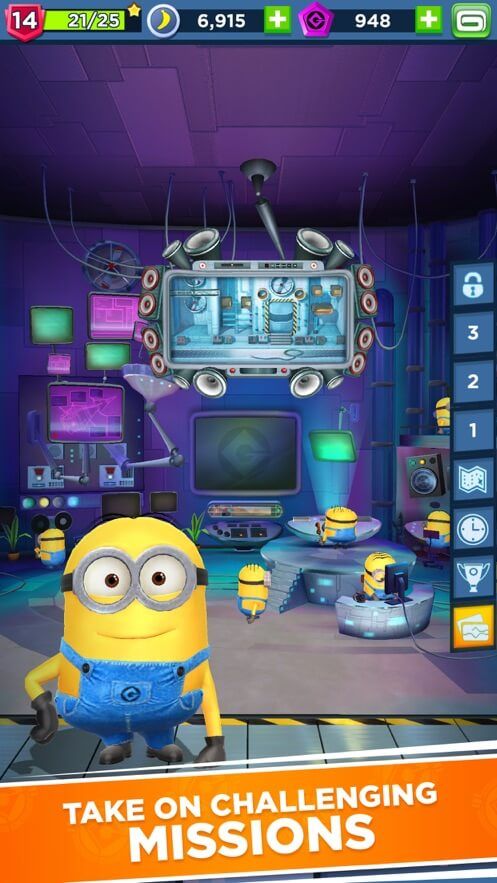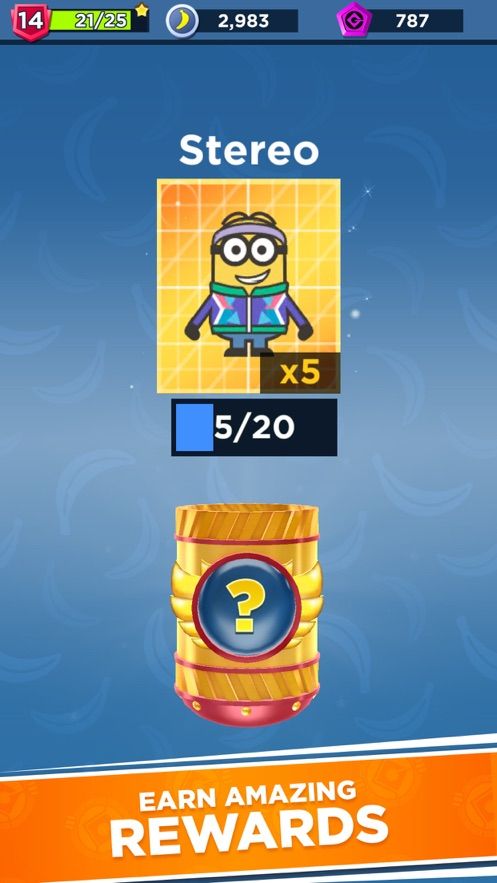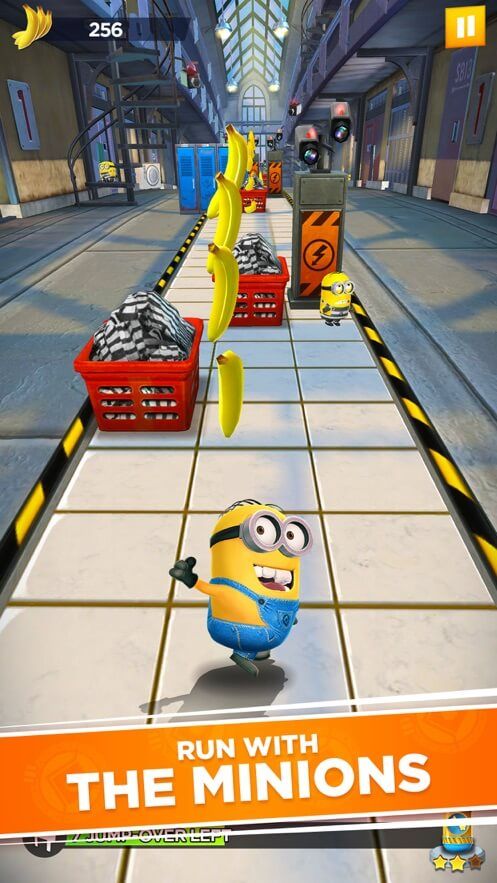 Get The Game
This game's download link redirects to App Store and Google Play, while the purchase link redirects to Amazon. Neither of the links contain malware nor viruses, please feel free to try it out!
Editors' Review
Minion Rush: Running game
©Copyright by FunGameShare, Do not Reproduce.
Minion Rush is a game developed by Gameloft and launched in the year of 2013. This is a mobile runner game that can bring you millions of fun.
Here are some reasons why I recommend this game to all of you guys. In terms of playability, Minion Rush is suitable for almost everyone, no matter children or adults. You can enjoy this game with your buddies or with your own kids. It is the best way to spend quality time. Moreover, the game is designed in 3D, and the graphics can be very exquisite and the color in this game is clean and bright, so it will make you feel extra comfortable when playing the game. In addition, the role of this game is the minion which is totally the same as the character in the famous comedy Minions. This game is like an adaptation of the film. You would feel a great sense of familiarity. If you have seen the film, you will absolutely like this game more, and the sound effect of this game is very realistic and attractive. For example, the minion will make some lovely sounds during the race, and if you pay close attention you would notice the developer also perfectly designed the environmental sound, which makes your game experience more immersive. When playing the game, you can choose different maps as well. These maps can bring you brand new difficulties and scenery along the way. Sometimes if you take a look at these scenery, you will find that they fully comply with the settings of the map. The developer also adds some scenes that are basically the same as the movie to this game. You have to explore them yourselves!
You can also customize the clothes for the minion during the running, seeing the minion dressed in the way you like is absolutely fun. It needs to be mentioned is that this game is free. And there are literally few advertisements in it. So your game experience won't be affected at all by those annoying ads.
This game is not completely without any difficulty. Minion Rush tests your flexibility and reaction a lot. Because the minion runs very fast, you usually have to be really careful to avoid any incoming various obstacles. Just remember that in the process of running, you not only compete with others, but also need to dodge obstacles lying on the way such as hurricanes and so on. If you encounter a hurricane, you just need to change your track in time. In addition, you may encounter other simple obstacles and when facing those, you can just jump over them.
When you see the agile minion flying and jumping, you will be amused by its lovely postures. It is needless to say that the game is not only designed with obstacles, but also you can get a lot of props in the process of racing. You can use these props to get a lot of bananas, which is the favorite of minion. Your purpose is to collect as many bananas as possible. You can basically regard bananas as the reward of this game. The more distance you cover, the more bananas you will get. You can use use those rewards to unlock more maps and other features. If you successfully become the winner, you will be awarded a title in the end. In nutshell, this is a game that is definitely worthy of playing and your dexterity and reaction speed can be greatly improved through the game, if you love minion and mobile runner game, you must download this one!
Description
Minion Rush is a running game developed by Gameloft.IT is an official Despicable Me endless runner game! Run, jump, roll, dodge obstacles and wear costumes while exploring locations from the movies.
Comment
You may like it.