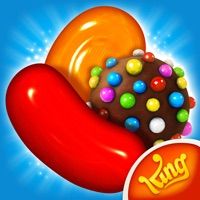 candy crush saga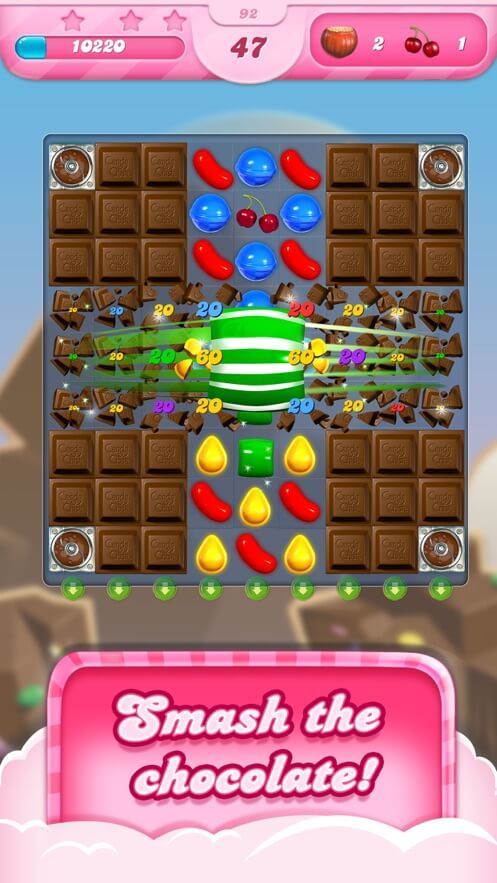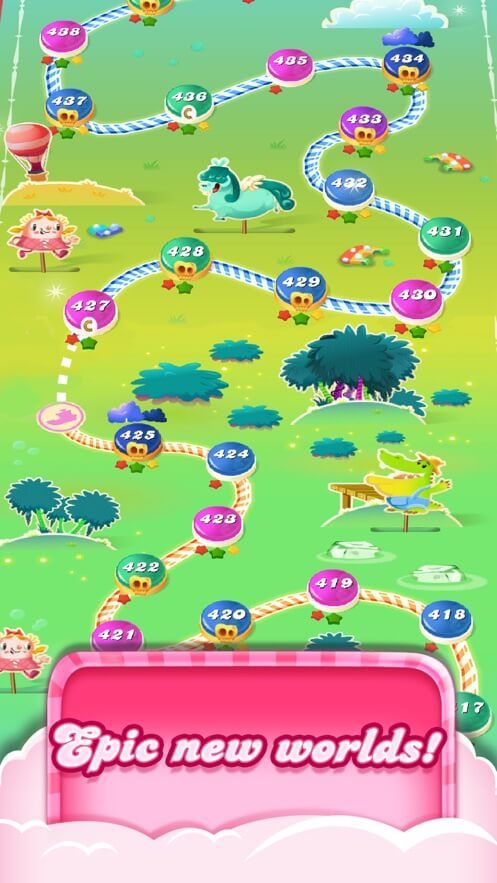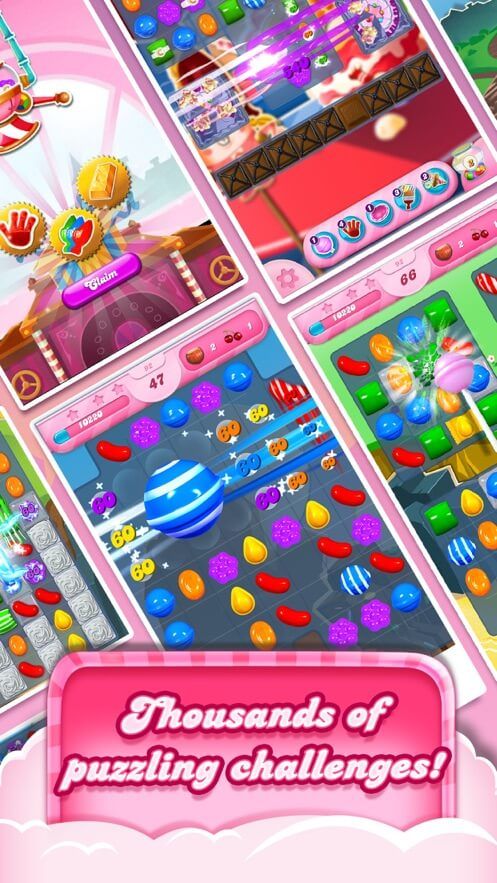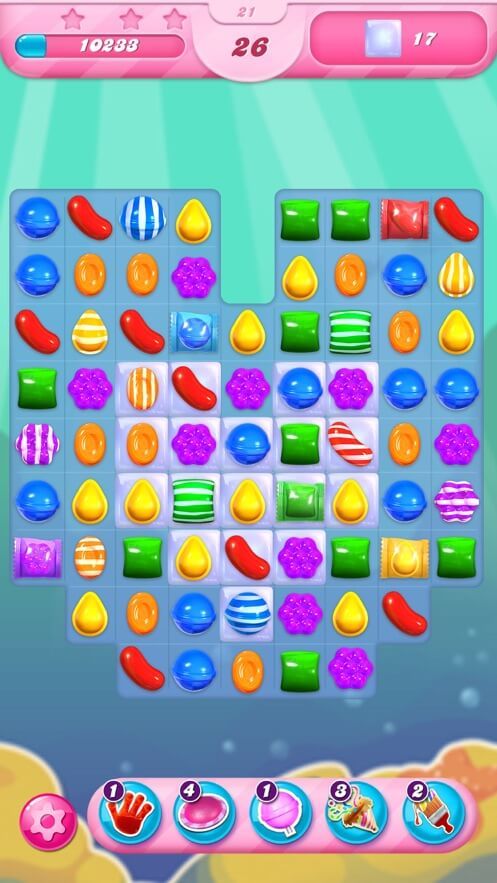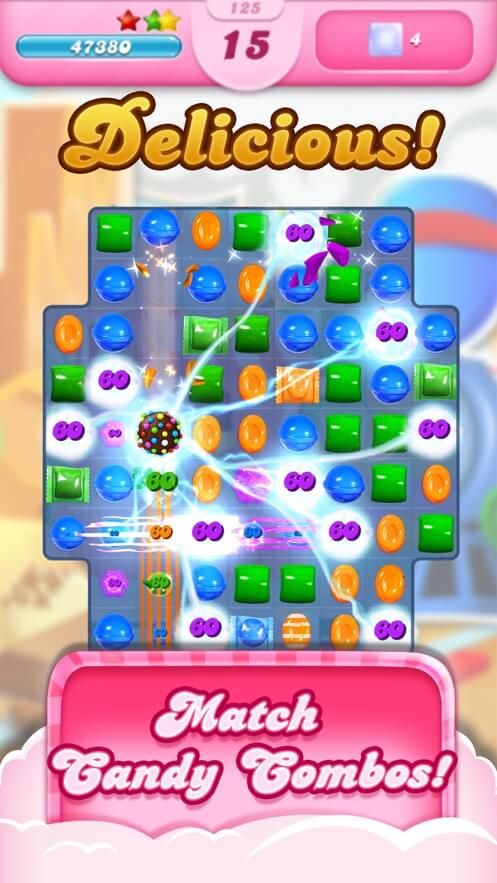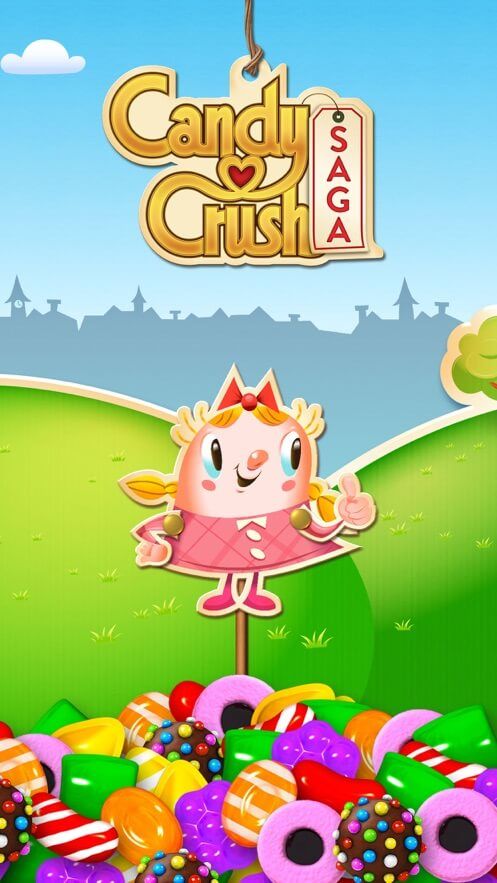 Get The Game
This game's download link redirects to App Store and Google Play, while the purchase link redirects to Amazon. Neither of the links contain malware nor viruses, please feel free to try it out!
Editors' Review
Candy Crush Saga is a casual puzzle game that is popular all over the world. Perennial ranking TOP 10. This sweet game is very beautiful, with many levels, fun can't stop! The operation is very simple, as long as one finger is used, candy can be easily moved, so that candy of the same color can be connected for elimination and the task can be achieved. At the same time, there will be all kinds of props in the back checkpoints, both men and women, old and young, can have fun!
Description
Start playing Candy Crush Saga today – a legendary puzzle game loved by millions of players around the world.
With over a trillion levels played, this sweet match 3 puzzle game is one of the most popular mobile games of all time!
Switch and match Candies in this tasty puzzle adventure to progress to the next level for that sweet winning feeling! Solve puzzles with quick thinking and smart moves, and be rewarded with delicious rainbow-colored cascades and tasty candy combos!
How To Play
Candy Crush Saga Props Raiders:
* Striped Candy: Move the candy to connect 4 identical candy lines to generate a horizontal bar or vertical bar candy, and this prop can be obtained.
* Giant candy: produced by moving the sugar-coated bomb and the horizontal candy or vertical candy to each other.
* The exchange of colorful chocolate and striped candy can make all candy of the same color system on the screen become candy with horizontal stripes or vertical stripes, resulting in a chain reaction.
* Candy Bombs: It can be moved and belongs to a kind of candy. The bomb shall be eliminated within the number of steps shown by the bomb. After each move, the number of bombs will be reduced by 1. If the bomb cannot be cleared within the specified number of steps (shown as 0), the bomb will explode, and the game will be regarded as a failure regardless of the remaining number of times or time.
* Time bomb: It is automatically generated at the location of the sugar-coated bomb after it is detonated.
* Colorful Candy Fish: All obstacles have been removed, and the number of remaining steps X3= the number of fish.
* Blooming Candy: All obstacles that need to be dropped have been dropped, and the number of remaining steps = the number generated.
* Last Carnival: After the game time is over, all special "candies" and unused props will be detonated and the score will be counted into the total score.
* Black Hole: Reset automatically when there is no candy that can be paired and eliminated in the game.
========
* A layer of jelly: it needs to be completely eliminated once.
* Two layers of jelly: need to be completely eliminated twice.
* Regular Blocks: immovable. To eliminate cream, one must eliminate candy around.
* Three-hit Blocks: immovable. Three layers of cream into two layers of cream must eliminate candy around.
* Four-hit Blocks: immovable. Four layers of cream into three layers of cream must be around to eliminate candy.
* Five-hit Blocks: immovable. Five layers of cream into four layers of cream must be around to eliminate candy.
========
* Chocolate Machine: immovable and unremovable. If each movement does not eliminate chocolate, a chocolate will be created next to it. However, if there are already chocolate generated elsewhere in the picture, the manufacture will not be repeated, and if there are chocolate generated elsewhere, chocolate can also be generated around the chocolate pan. Chocolate will not be released when the checkpoint is moved for the first time after it starts, and chocolate will be released around it when it is moved for the second time. If all the chocolates in the picture are cleared, it takes another 2 steps to start manufacturing.
* White Blocks: Not removable. Eliminate whipped cream Candy must be eliminated around whipped cream
* Chocolate: immovable. Eliminating chocolate must eliminate candy around; If chocolate is not eliminated in one move, the surrounding candy, special candy or candy bomb will be covered to generate a piece of chocolate.
* Tunnel: immovable. Candy can be transferred from the lower left transfer hole to the upper right transfer hole.
* Cake Bomb: 2x2 large and immovable. There are 8 pieces in total, and 2 pieces are one frame. Eliminate candy around one grid or sweep it with striped candy to make the cake fall off one piece in the grid. After the cake is completely eliminated, it will cause a large explosion, eliminating all candy, locks, caramel, tornadoes and a layer of cream and jelly at one time, but it cannot eliminate another cake bomb.
* Toffee Tornado: immovable. Every time one step is taken, It will randomly cover another block, The area covered by the tornado will have traces, After the tornado, the traces will disappear and cannot be moved. The tornado will also eliminate striped sugar, packaged sugar (only explodes once), special candy wrapped in caramel (all explodes under caramel), color bombs, coconut wheels (only 2 packaged sugar are produced and the rolling direction is random)... etc., but it cannot eliminate jelly and chocolate pot. Tornadoes can be eliminated by striped sugar or packaged sugar, but after elimination, the tornadoes will return again by moving another 5 steps.
* Special Eggs: There are various colors. When the influence of eggs or other special effects is eliminated, various props will be generated in situ. Props are limited by checkpoints.
Comment
You may like it.