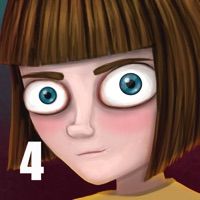 Fran Bow Chapter 4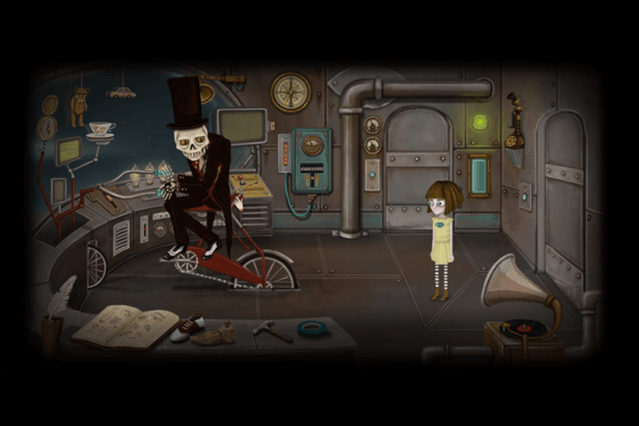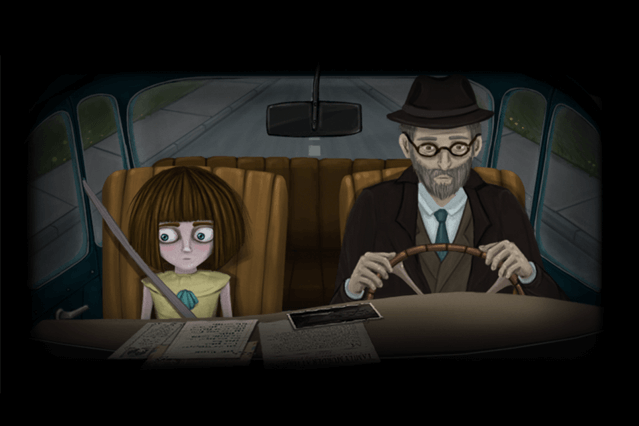 Get The Game
This game's download link redirects to App Store and Google Play, while the purchase link redirects to Amazon. Neither of the links contain malware nor viruses, please feel free to try it out!
Editors' Review
Fran Bow Chapter 4 ©Copyright by FunGameShare, Do not Reproduce.
A good game will always make people feel like they can't stop playing, that is, even if you managed to get through the series, you will still think about waiting for the next installment of the same series of this game to be released. I'm one of those people, I'm one of those people who eat from the bowl and watch the pot. Even though I still haven't really finished Fran Bow Chapter 3, I'm already playing Fran Bow Chapter 4. This game has become a household name, and I don't think there is any game in the horror game field that has done more to make the series more well-known than this one. Players familiar with the Fran Bow series should know what kind of story it tells, so I won't go into the details of the whole story. This creepy and scary story seems to have no end, and Fran Bow's adventures seem to continue, so I have honorably become a player of Fran Bow Chapter 4.
Fran Bow is a poor little girl who witnessed the tragic death of her parents and the disappearance of many things from her home. She felt very scared, but as a defenseless little girl, she was able to do is to run away. She rushes into the forest and eventually wakes up in a depressing children's mental hospital. Her goal is to escape from the asylum and find the beloved cat of her dreams. Your role in Fran Bow Chapter 4 will be Fran Bow, you must escape this terrible place, everything here is like a nightmare, if you continue to stay in this place, you will end up seeing many terrible things you should not see, and you will also end up insane. The series of this game is in fact similar, but in so many of them, the tasks you accept and the horrors you encounter are not quite the same each time. I think this is where Fran Bow Chapter 4 does a better job. Some games do not do well in this regard, even though they have formed a series of a dozen games, but you always feel the same even if you finally pass the level. It is often said that the soup does not change the medicine is such a game. No matter which chapter of those games you try, you will feel that the story is the same, you will also feel that these puzzles are not interesting. I'm a veteran horror gamer, and I've played over a hundred horror games over the years since I was exposed to my first horror mobile game at the age of 18. In other words, I've been working on this area of horror mobile games for over 5 years, so I know the common scenarios by heart. I can predict when these monsters will appear without encountering the scary creatures, which can be absolutely frightening for newcomers, and I've heard of people being scared to death. But for me, as long as the heart is prepared, these things are nothing to fear at all. However, I can't actually predict the scary stuff very well in Fran Bow Chapter 4 because it's a psychological horror game driven by the plot. You'll never guess when you'll see something scary, and because you're so vital to the game's plot drive, you'll unwittingly fall into the illusion Fran Bow Chapter 4 weaves for you. This is scary enough that you really come to Fran Bow Chapter 4 to see it if you don't believe it.
Description
Fran Bow Chapter 4 is the fourth release of the title by Killmonday Games. This $1.99 mobile game has gathered a lot of momentum with its previous three chapters. The plot and story are definitely picking up and the horror and tension climb to its highest. This chapter is more condensed in terms of missions and scenarios. It is divided into two parts and the first part is centred on the hidden world. Then the second part takes place in a cemetery. The game atmosphere in this chapter is intensely spooky and creepy. Unlike the first part of chapter 3 where players could get a different and light hearted vibe, this chapter is very goal-oriented. Players will interact with some of the practical items/tools to solve the puzzles in a row.
How To Play
Chapter 4 is also getting increasingly psychologically intense. The storyline gets more complicated and confusing. In the first part of hidden world, players have to solve the water and fireberries puzzle. Items involved in this part are for example the pillow, knife and water bucket and so on. The central element of this part is water and the item to interact with it. Players will also constantly use the ladder to clime up and down in this part. Then, moving into the next part, the game gets even more tense. The scenario shifts to a spooky cemetery and players must interact with creepy items such as the coffins. Besides, this part also involves conversational element as players need to talk to Mr. Deern and Sabastian. Players need to use the items to obtain certain objects needed and then return to the conversation to push the game progress. This also means players will need to use the previous items more than once and go back and force to some locations to solve the puzzle in this part.
Comment
You may like it.