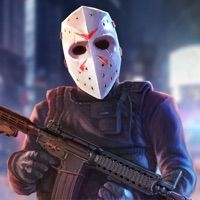 Armed Heist: TPS Shooting Game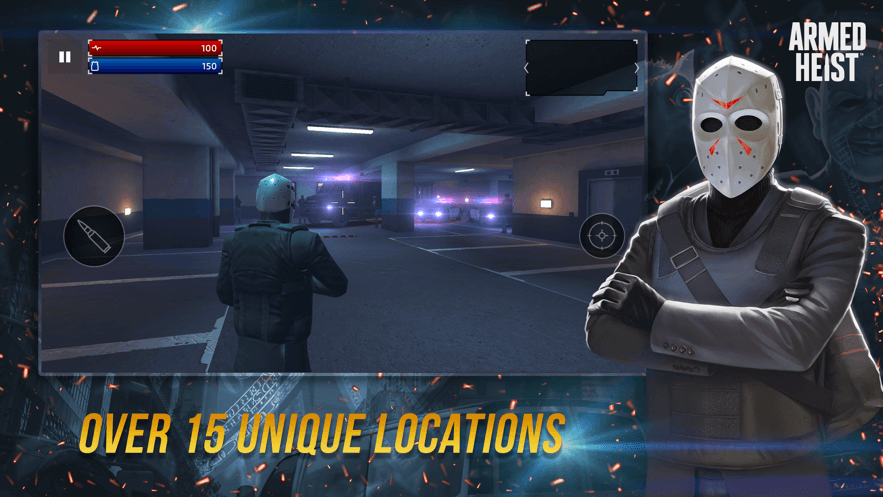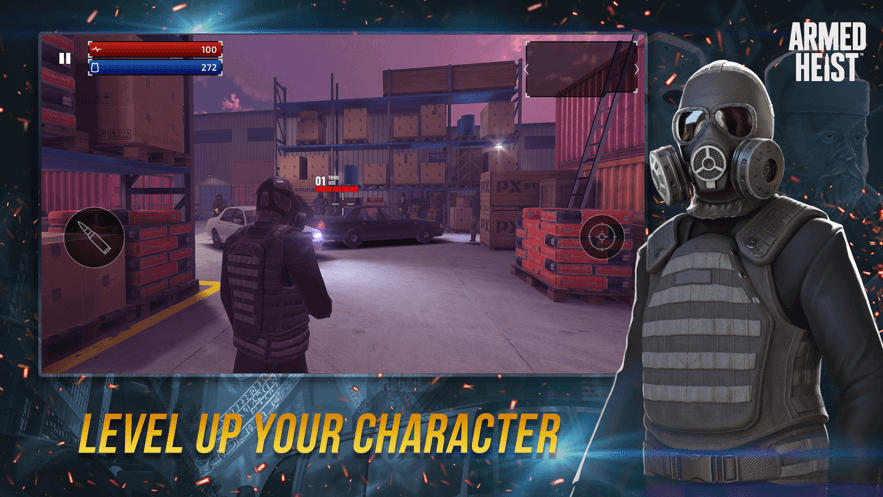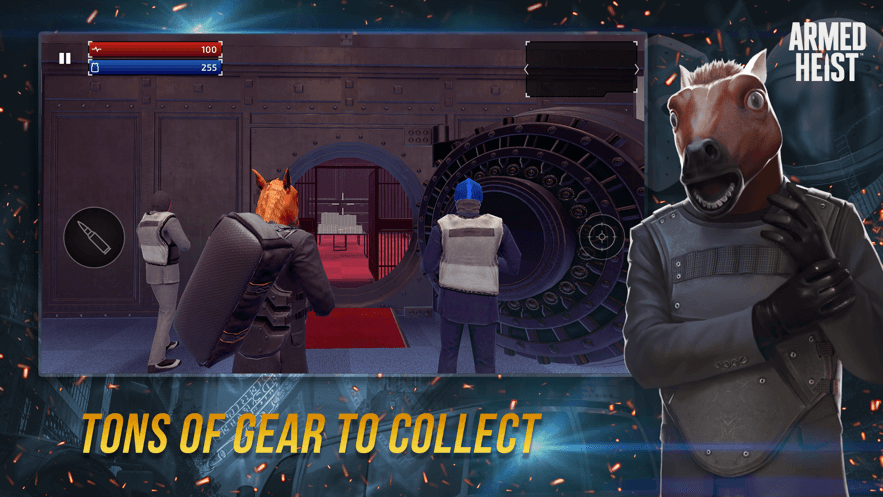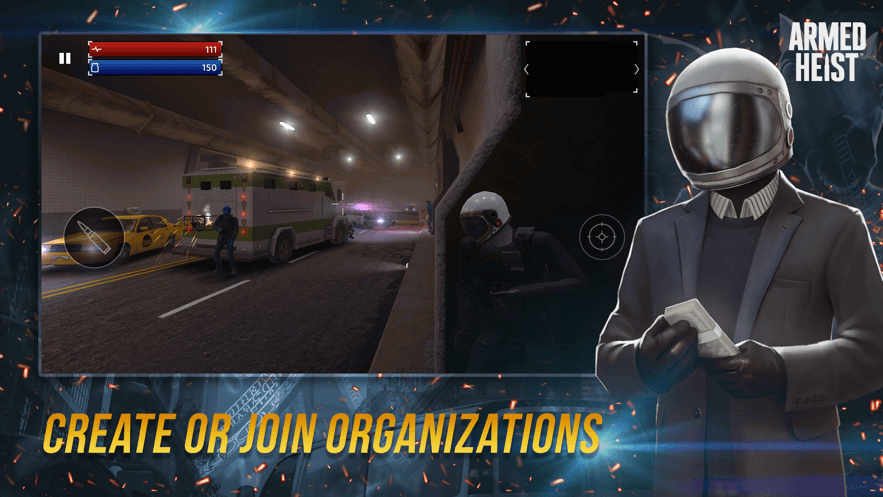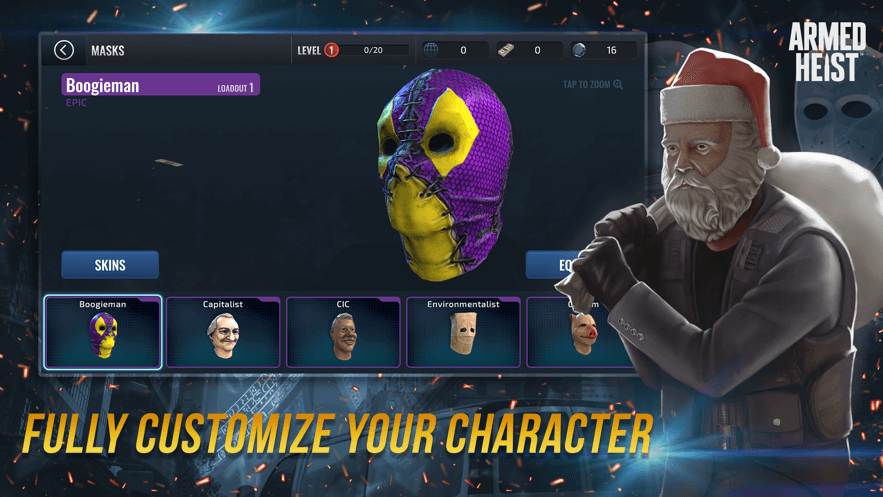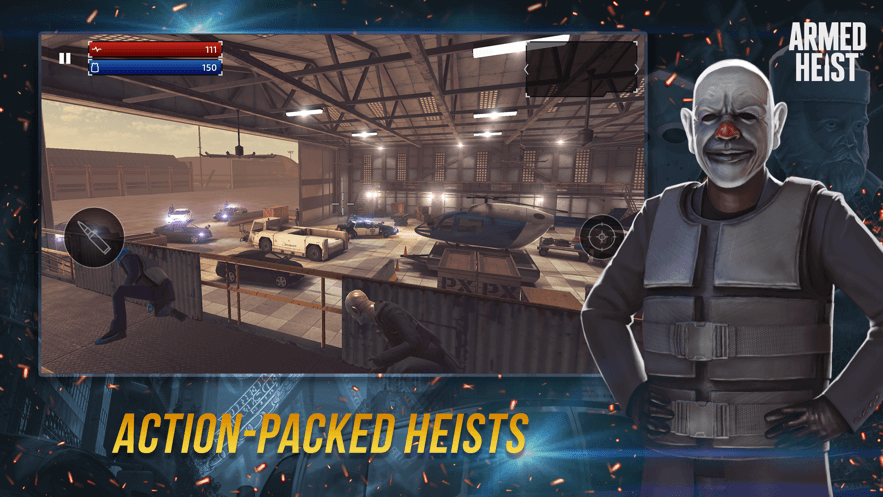 Get The Game
This game's download link redirects to App Store and Google Play, while the purchase link redirects to Amazon. Neither of the links contain malware nor viruses, please feel free to try it out!
Editors' Review
Armed Heist is a super exciting multiplayer online gun battle shooting game, where you can experience the cutting-edge gun battle experience. Among the many different modes, you need to complete challenging tasks with your teammates. Proficiency in the free switching of multiple weapons will enable you to obtain more trophies in the endless battlefield. In the hardcore gunfighting gameplay, you can perform probe attacks, and in the sniper mode, there will be a realistic effect of camera shake.
Different teamwork can be displayed through different matching forms, and various hip-hop style gun skins will make your crime more artistic, and you will have a fierce fight with online players.
Description
Time to get to work in Armed Heist – the action-packed multiplayer shooter game that gets your heart pumping! Test your reflexes as you venture on your bank robbery spree. Robbing banks & armored trucks has never been more thrilling as you avoid flying bullets.
Looking for a great bank robbery third person shooter game? Welcome to the right place, where you face off against the cops in over 70 bank shooting challenges in the best tps game online!
Your mission: become a ruthless thug and bank robbing crime lord! Always be the first person shooting, or else you will end up six feet under.
How To Play
1: The icon of the shopping cart is the store. The mode of this game does not actually use krypton gold.
2: Safe house, this is the player equipment attribute interface, where you can change and upgrade weapons and equipment, open boxes and the like.
3: Challenge missions, challenges that will be updated every 8 hours, such as headshot killing 10 people, will reward diamonds and boxes, and gradually experience can open a big box.
4: The game map, which is where you enter the game to start the mission.
In the store, you can buy gems, chests and banknotes. Every day, some special items that can be purchased with the banknotes earned in the game, such as purple weapons, chests, etc., can be replaced. Many, banknotes are obtained through game missions. This banknote is separated from banknotes and cash.
In addition to using cash to upgrade weapons and equipment in the safe house, you can also change the skins of weapons and equipment. The above can only be obtained through missions.
Comment
You may like it.