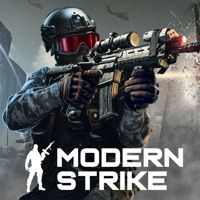 Modern Strike Online: PvP FPS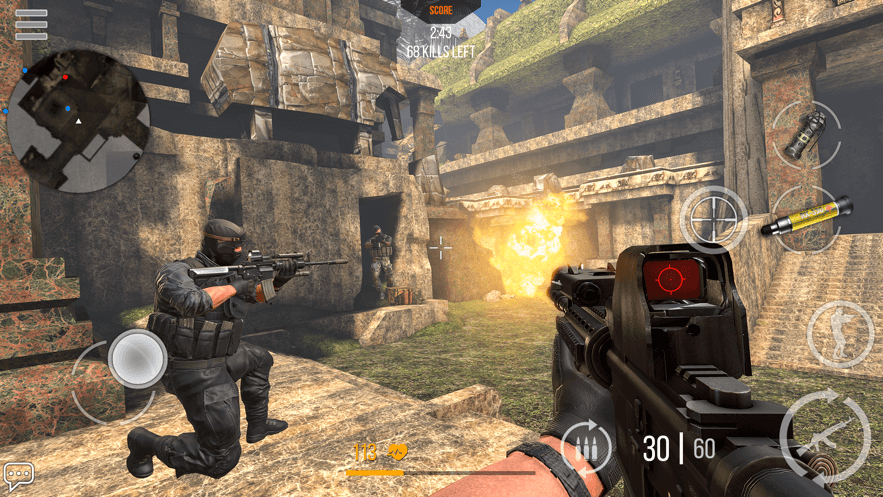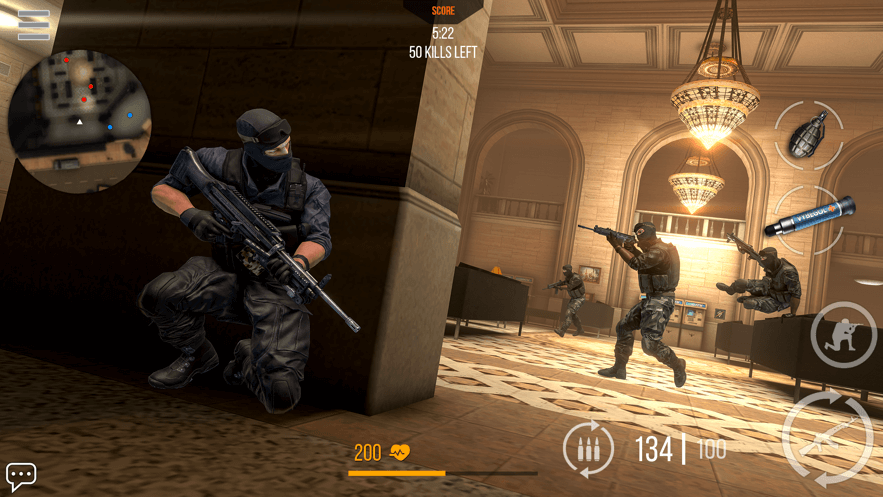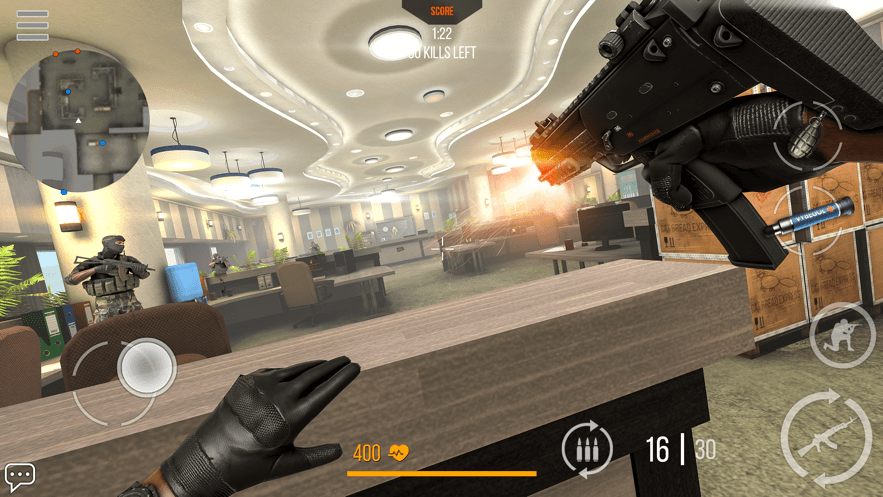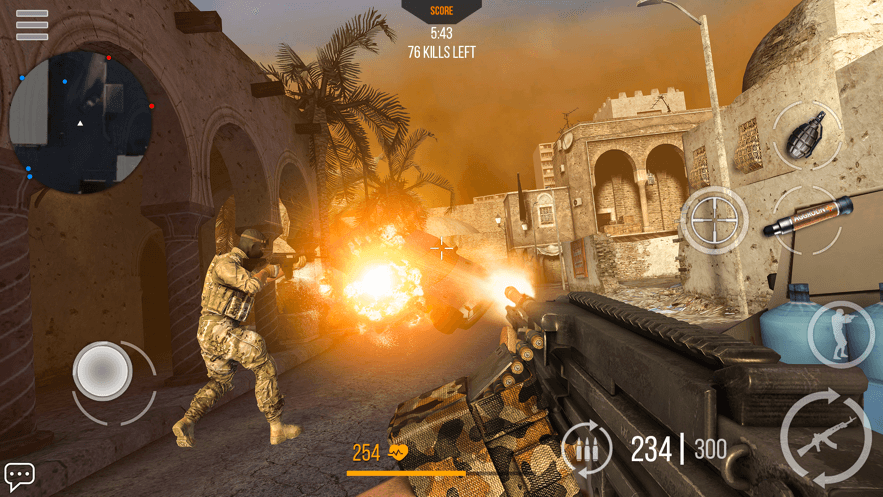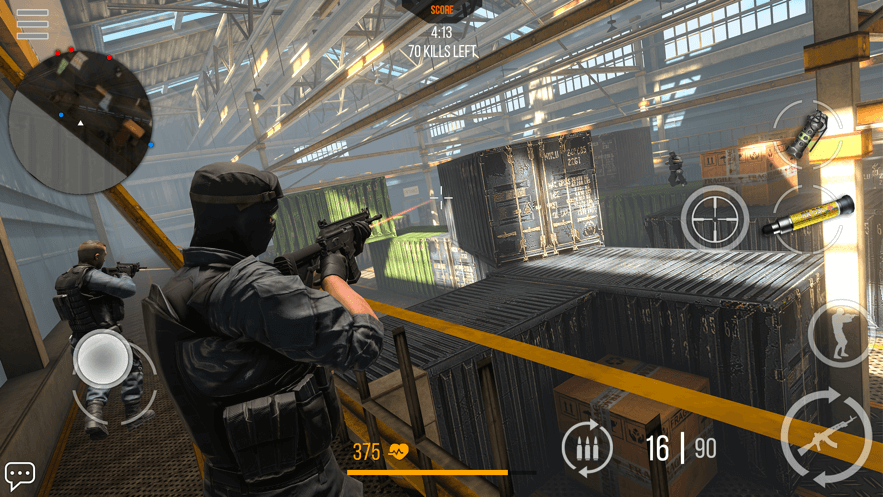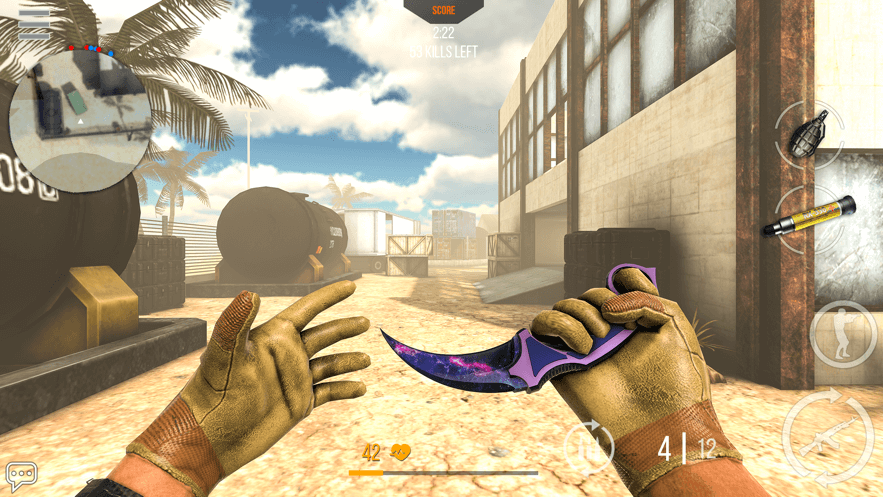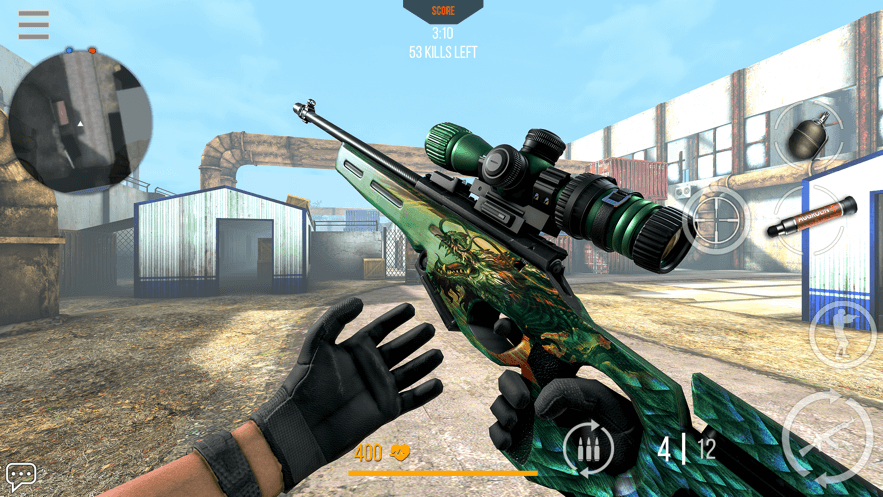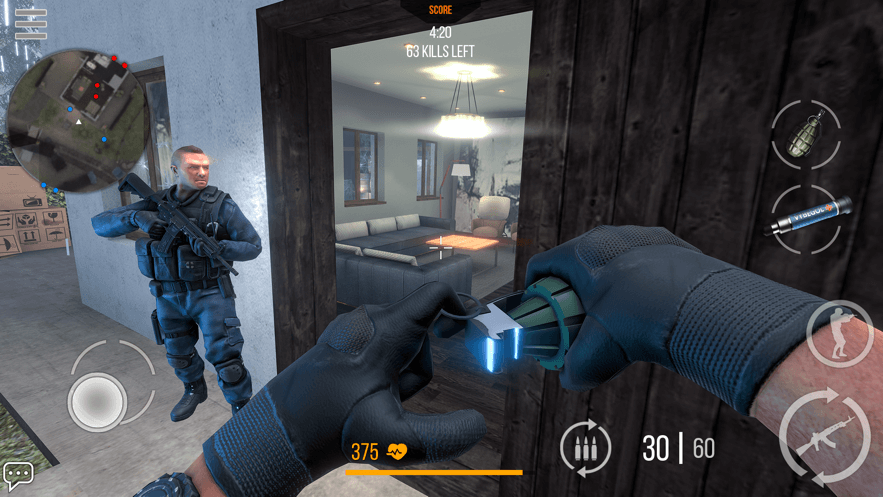 Get The Game
This game's download link redirects to App Store and Google Play, while the purchase link redirects to Amazon. Neither of the links contain malware nor viruses, please feel free to try it out!
Editors' Review
Modern Strike Online: PvP FPS ©Copyright by FunGameShare, Do not Reproduce.
Do you like to play shooting games? Do you like the thrill of it? If you fit this two, I give you recommended the game you will enjoy. The game is called Modern Strike Online and was created by Azur Interactive Games Limited.
This is a modern war adventure shooting game, and the game has a multiplayer combat mode. The game has a beautiful style, with various weapons options; players can also be customized with weapons. Wear your equipment to fight; the game has a first-person perspective to let you live, which is very exciting and fun.
Modern Strike Online is a perfect Modern war shooting hand tour, and it is to eat chicken games, the beginning of a map, equipment by picking up. There are various types of guns, rifles, submachine guns, shotguns, bombs, smoke bombs, and medical kits that support single and multi-person matching to see who survived to the end successfully survived. There are six combat modes in the game. You can also create your server and make your own rules to interact with your friends. Try different tactics on 11 alternative maps and find the enemy's weakness! The weapon is fully customizable, and you can change the color of the gun, the barrel, the stock, and the scope! Thirty guns and gadgets, including pistols, machine guns, submachine guns, grenades, and bulletproof vests! Entertain the enemy with a headshot and win the round! The game also has many advantages, such as battlefield choice, 14 maps, trying different tactics, find the enemy's weakness! Create your own rules of the game with six tactical patterns and opportunities for your friends and Your Brigade!
Upgrade your gear and become stronger! The game is very suitable for like the counter-attack type game personage! Battlefield snipers shoot here and promise to bring you all the glory of the counterstrike and counter-terrorism game. It's completely free, and you have to download the app to try it out. The game is designed to consider the needs of gamers, comes with modern graphics, and is optimized for each device, meaning it will perform well even if you don't have a new or the latest model.
You can play online with other people in multiplayer mode and be part of an incredible battleground. Battlefield sniping allows you to win prizes and freebies by logging in daily, so make sure you don't miss out on bonus EXP and bonus points. You'll have access to 14 different maps to try strategies and find the best way to address your enemy's weaknesses. 6 Battle modes allow you to create your own rules for yourself and your friends, creating a whole new game for you! In addition, you can choose more than 70 weapons, from guns to handguns and hand grenades, so you can customize the weapons and skin to create your style. This feature also allows you to change the color of the gun and get different options so that you are 100% ready. Battlefield sniper shooting gameplay is relatively easy to understand. There are several modes, such as Death Race, bomb mode, hardcore mode, or team mode.
Get to know all the features by downloading the game and starting to fight! To Be a good sniper, you have to fight, fight, break through obstacles, and take back your territory. Choose from various weapons to kill unique leaders, monsters, and beasts! Attack the enemy, become the greatest knight, Save the Kingdom and win eternal glory and wealth! Just click on the screen to build your empire in New Territory!
At this point, are you tempted? The simulated battlefield will be able to cover all aspects of your first-person shooter needs! Enjoy realistic picture quality and dynamic shooting mechanisms. Elite heavy armed forces and murderous bandits armed conflict, everything in your hands! Play online with your friends and experience an unprecedented first-person gunfight.
Description
Modern Strike Online is an online cooperative shooter with novel graphics and dynamic multiplayer combat. Are you a fan of classic counter terrorist shootouts? The game has very realistic graphics, where you can experience very real battles. Join me now to be a vanguard on the battlefield! Meet the enemy and catch them off guard.
Comment
You may like it.