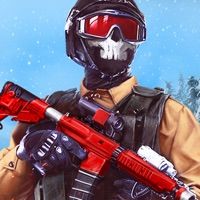 Modern Ops: Online Shooter FPS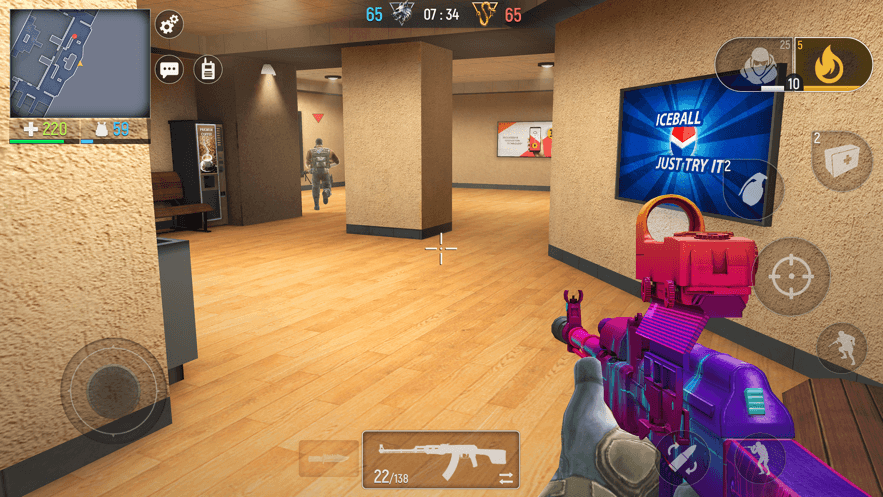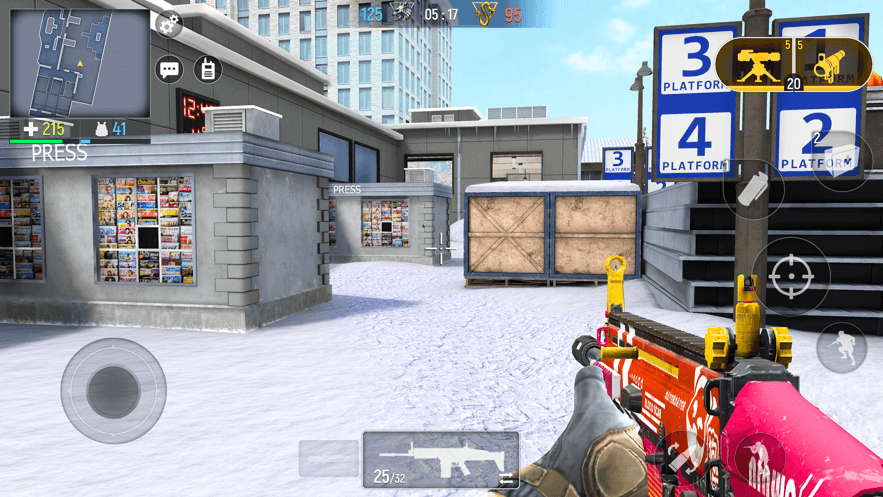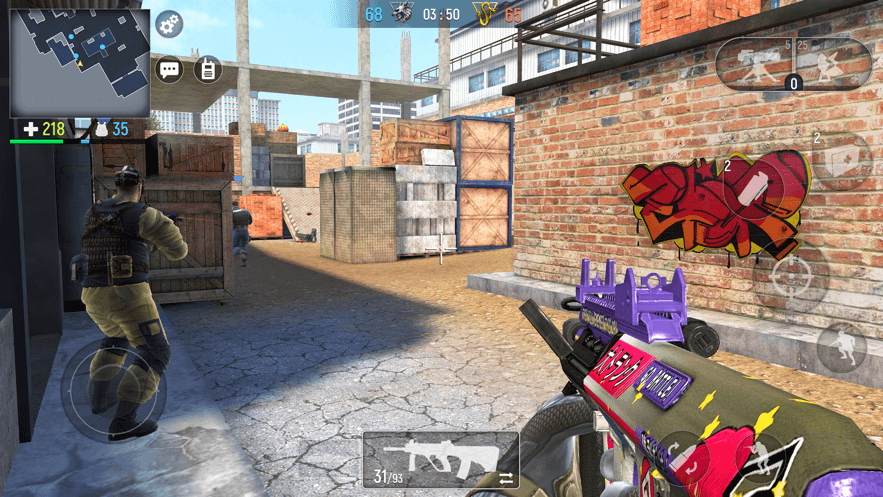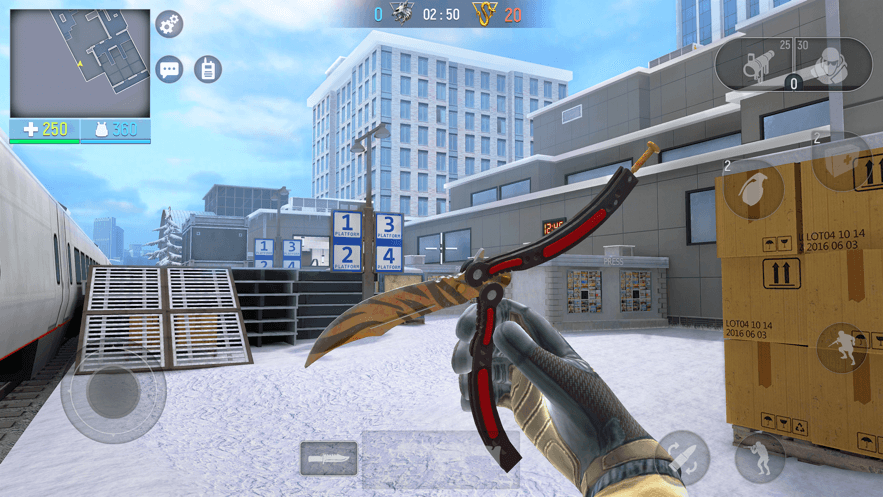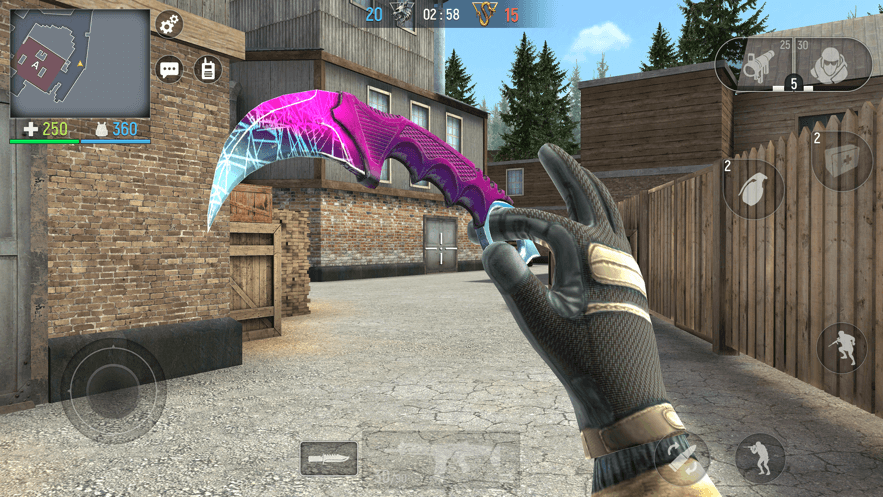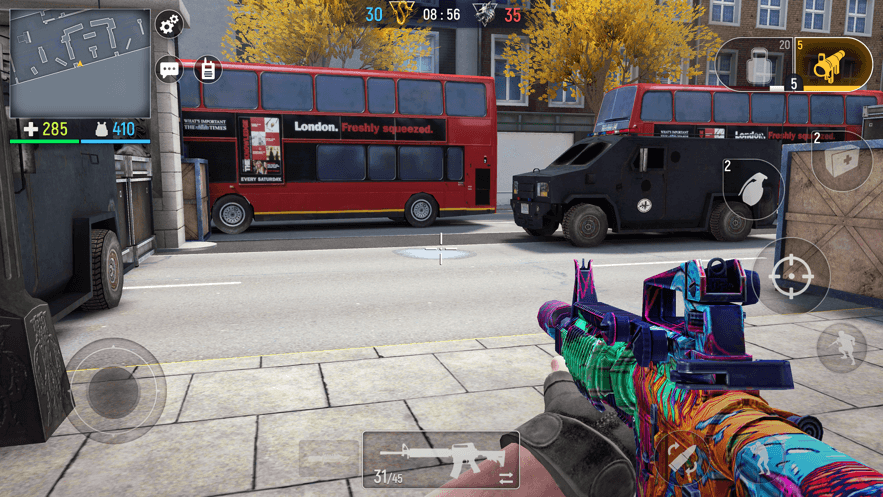 Get The Game
This game's download link redirects to App Store and Google Play, while the purchase link redirects to Amazon. Neither of the links contain malware nor viruses, please feel free to try it out!
Editors' Review
Modern Ops: Online Shooter FPS is a Competitive Shooter game, developed and produced by Edkon games GmbH, which is officially launched on 22 Mar 2019 for Android and Apple.
Modern Ops: Online Shooter FPS is a very popular Battle Royale competitive mobile game. The game is played from a first-person perspective in a world where you will be involved in a fierce and exciting battle. You'll join other players in this war and be challenged to take up arms and kill all the enemies you see on the huge map. Enjoy the thrill of defeating your enemies!
It's easy to master the basics of this game, just control the virtual buttons on the screen with your fingers to direct your character to move, shoot, jump, crouch, and so on. But these are just the basics, you'll need to practice if you want to get good at it. Always look around you to avoid being caught off guard by sudden attacks, and it's a good habit to keep an eye on the mini-map at the top left. There are over 30 modern guns to choose from, including pistols, sniper rifles, shotguns, submachine guns, and rifles. You can even launch drone attacks, sentry guns, helicopter gunners, rocket launchers to kill your enemies. Use all the resources at your disposal to destroy your enemies and go on a killing spree.
Modern Ops: Online Shooter FPS This shooter is not only a great visual experience for me. The multiplayer interaction in the game is also very good, but I am most satisfied with the variety of weapons in the game, I have a lot of choice and freedom to choose my preferred mode of combat, and it is very comfortable to play. It's probably the most satisfying shooter I've played recently.
Description
Modern Ops is a dynamic free multiplayer shooting game with PvP real-time combat!
accept the challenge
Crossfire with other players in this fierce battle through constant movement and manipulation, survive and win the battle.
main feature
-30 kinds of modern deadly guns and camouflage. Choose your own combat strategy: pistol, sniper, shotgun, machine gun or rifle
-Join a team on a unique map to fight other players from all over the world
-Create your own clan and enjoy the team game 5vs5 in various positions in the squad
-Compete in the ranking season and promote to a higher league among other heroes
-Use special moves such as combos, sentries and attack helicopters. Even drones, chopper gunners or rocket launchers
-Intuitive controls and convenient interface-swipe, aim and shoot
-Perfect optimization
-Regular updates and new game elements
How To Play
Modern Ops mobile game is a popular mobile phone fighting game. A picture at the beginning of the game. All equipment is picked up. Players can team up or fight solo. There are various weapons, guns, bombs, and emergency medical drugs. They cooperate with each other to avoid the enemy or fight with them to become the last to survive. The one. In the game, players need to challenge different enemies according to their abilities, can switch between different weapons or game props, complete more tasks through skilled operations, and get more rewards.
Comment
You may like it.