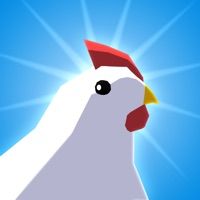 Egg, Inc.
Platform :
Size : 39M
Date : November 10, 2020
Version : 1.12.13
Devoloper : Auxbrain, Inc.
Tags : Simulation Casual 3D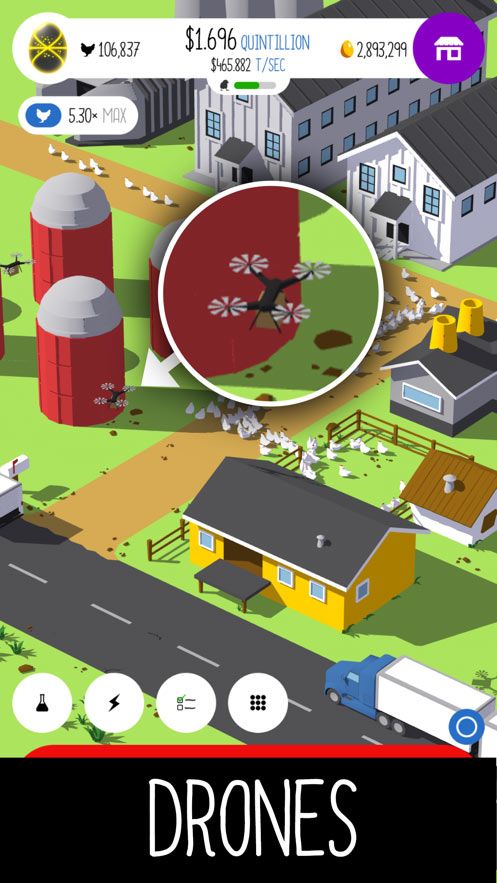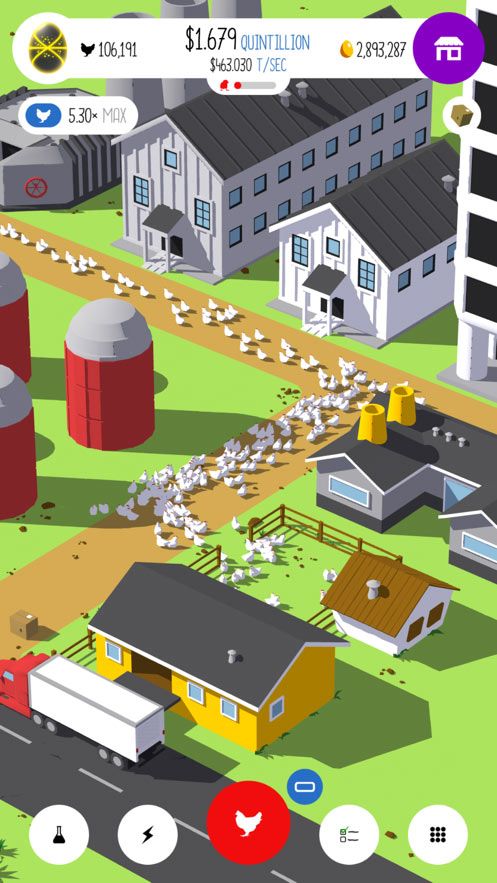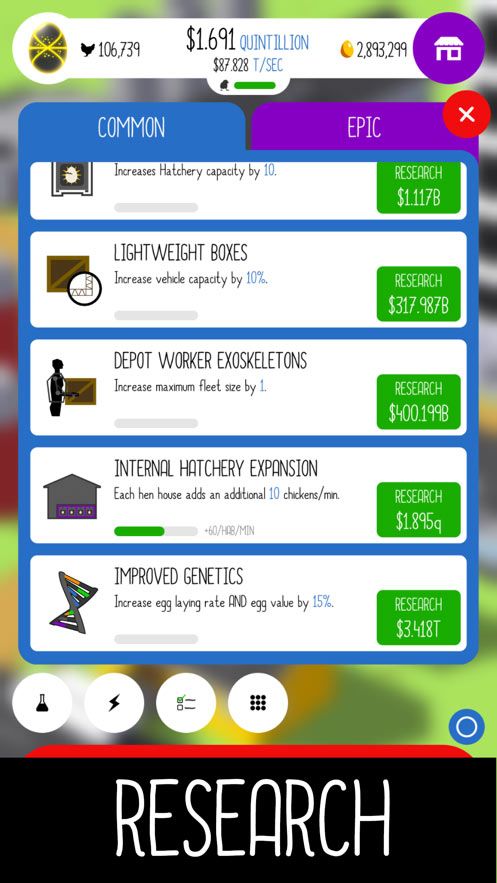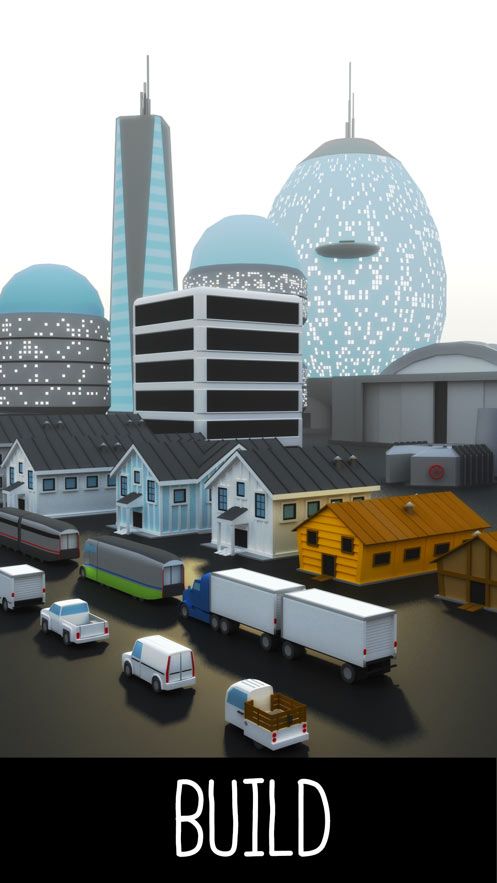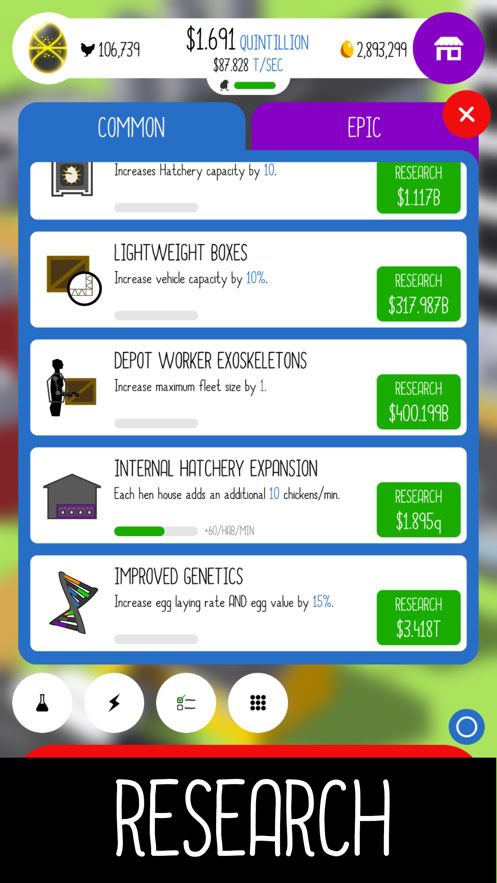 Get The Game
This game's download link redirects to App Store and Google Play, while the purchase link redirects to Amazon. Neither of the links contain malware nor viruses, please feel free to try it out!
Editors' Review
There is something for everyone here:Casual players love Egg Inc's laid back feel and beautiful appearance. Take your time to build a wonderful egg farm and explore all the content.
Description
In the near future, the secrets of the universe will be unlocked in the chicken egg. You have decided to get in on the gold rush and sell as many eggs as you can.
Hatch chickens, build hen houses, hire drivers, and commission research to build the most advanced egg farm in the world.
An incremental (clicker) game at its core, Egg, Inc. uses many elements from simulation games that give it a unique feel and play style. Instead of menus, you are presented with crisp and colorful 3D graphics and a delightful simulation of a swarm of chickens. In addition to choosing your investments wisely you must also balance your resources to ensure a smooth running and efficient egg farm.
How To Play
Click to make hens grow, use the eggs laid to earn money, and improve farm facilities. In the process of development, the technology of the farm can be upgraded, so that both the efficiency of hens laying eggs, the value of eggs and the recovery time of chickens' growth can be developed in the direction of obtaining greater benefits. In the end, unlock the more rare egg species and complete the ultimate goal of the game.
Comment
You may like it.