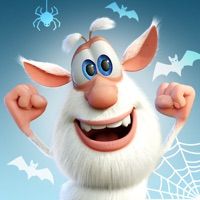 My talking Booba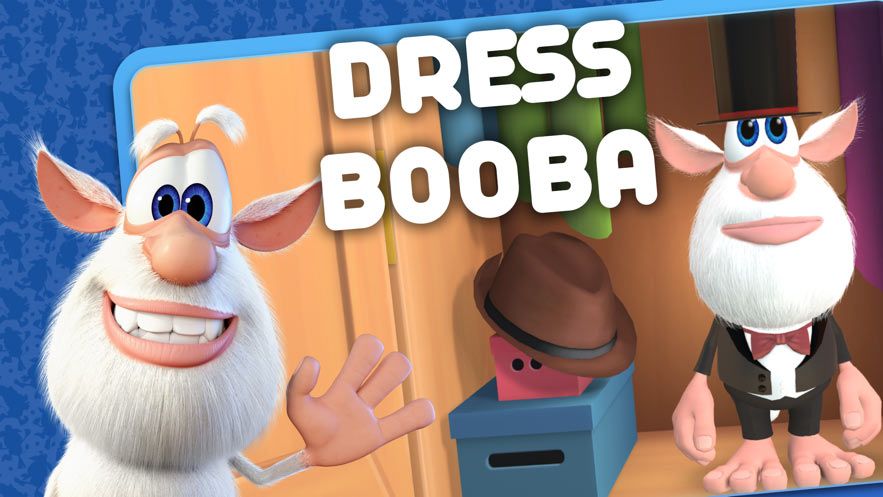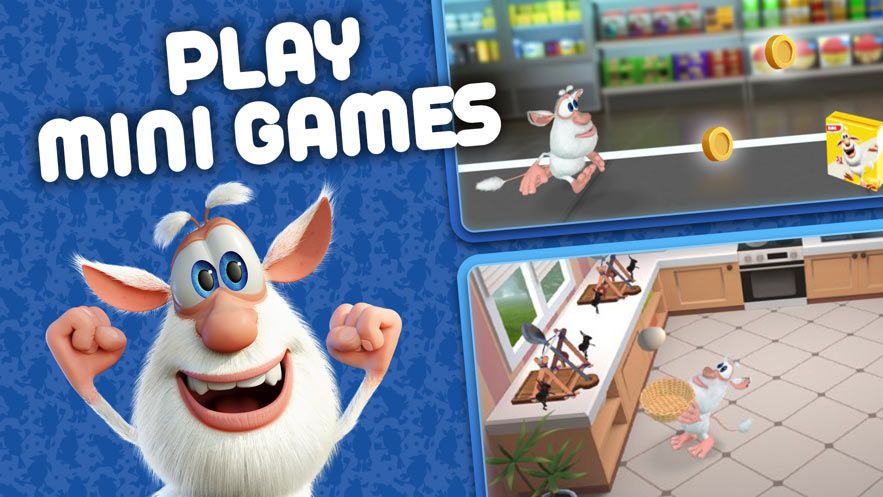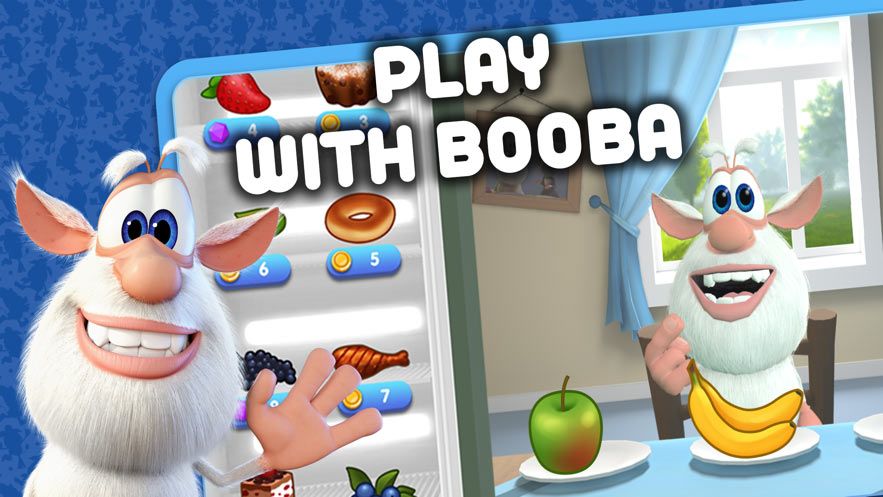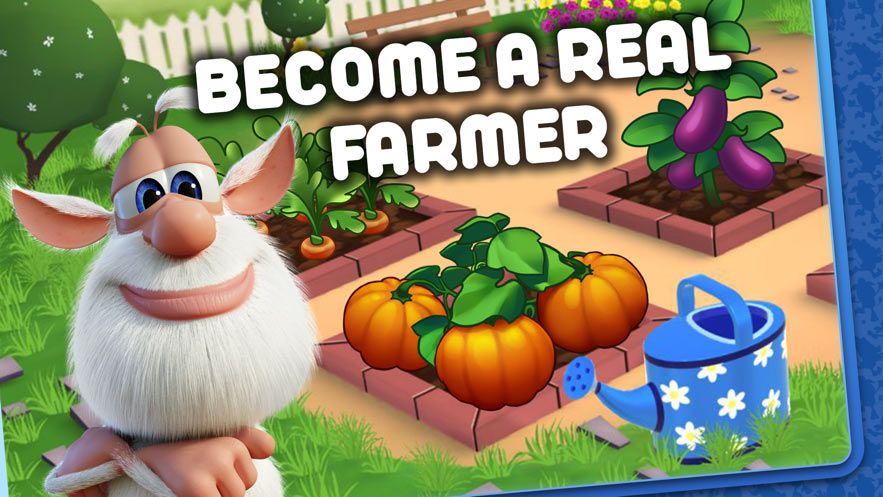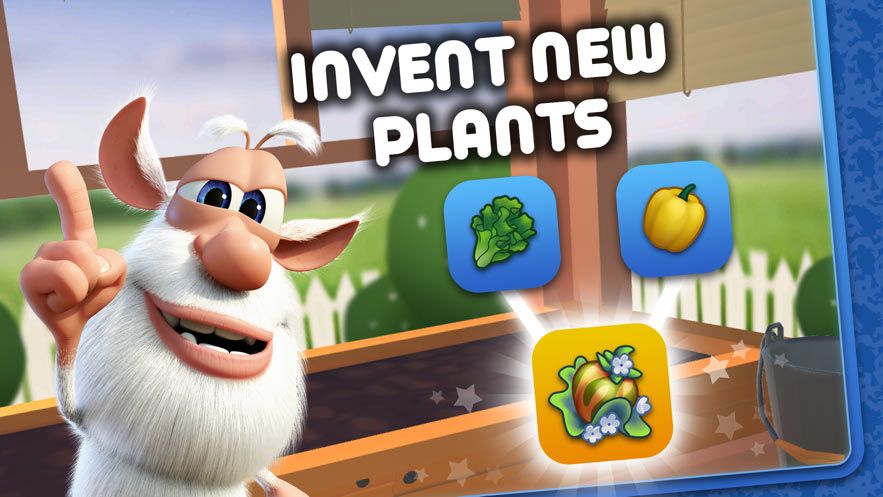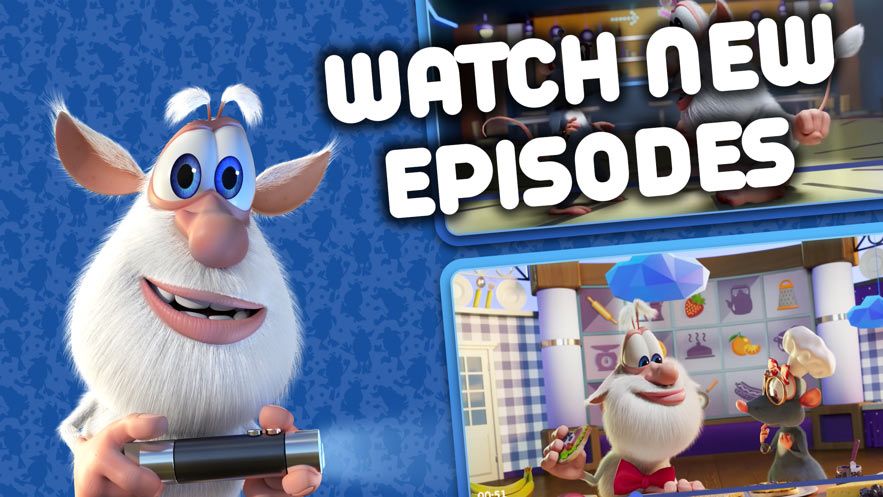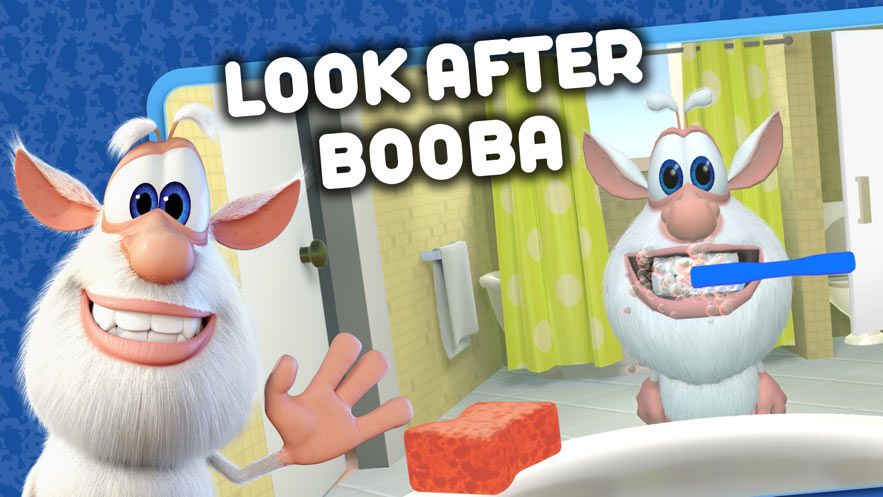 Get The Game
This game's download link redirects to App Store and Google Play, while the purchase link redirects to Amazon. Neither of the links contain malware nor viruses, please feel free to try it out!
Editors' Review
My talking Booba®: Mobile ©Copyright by FunGameShare, Do not Reproduce.
Do you want to grow up, eat together and play with Booba, the famous cartoon celebrity? Imagine you are in a magical world where you can find Booba in different places and interact with him in various ways. This is so cool! And all this can be achieved in My Talking Booba mobile game.
My Talking Booba is a virtual pet simulation game carefully produced and released by BoobaGames, who has also produced a series of Booba animated episodes that are very popular with children. And the My Talking Booba mobile game gives these children a chance to have a fun time with their favorite animated characters. In this game, your main task is to treat Booba like a real pet - you need to care for Booba every day, make sure he gets enough sleep and enough food, supervise him to brush his teeth, take him to the bathroom, and keep him entertained by interacting with him or playing little games. You can even dress him up in nice clothes!
In addition to taking care of Booba's daily life, you can also play farm game with him. In the game, you will have a farm where you can grow different varieties of vegetables, berries and fruits, including pumpkins, apples, bananas, etc. Once the crops are ripe, you can use them as food for Booba, the little boy who loves them so much. You can even venture into crossing plants with each other on the farm to develop brand new crops, like salad melon!
Besides, the game includes a collection of mini games designed to test your reflexes, skills and puzzle solving ability, so you will never be bored with this game. By playing these mini games, you can collect gold coins and gems, which you can use to unlock different costumes, and turn your Booba into a chef, an explorer, an astronaut, and much more! What's more, you can also talk with Booba, who will repeat your words in his funny and cute voice.
Get this game for your children for free now on iOS AppStore and Google Play!
Pros and Cons
Pros
The game is very easy to play. Players only need to tap on the screen to achieve different interactions with Booba. Therefore, this game is suitable for children of almost all ages.
The game is highly playable. As in addition to taking care of Booba's daily life and running the farm with him, children can also play a series of interesting mini-games.
The cheerful music with lovely graphics provides the best visual and auditory effects for players. Children will surely love this game very much.
The players who want to play with a cute pet can get the most enjoyable and relaxing experience in this game.
Cons
Some players have reported that the app does not load after the update, and the upgrade process of the game is relatively slow.
Game Review
My Talking Booba is the best virtual pet simulation game for children, where they can take care of Booba's food and living, work and harvest with him on the farm, play some fun mini games together, etc. When the kids are tired of playing, they can also watch interesting Booba cartoons, which can be downloaded and played offline anytime, anywhere. Spending time with Booba is not only exciting, but also funny!
Description
My talking Booba is the best virtual pet game for your kids.In this cool free game find Booba in different locations and play amazing games with him.
Booba is the famous cartoon celebrity. He is not a cat, not a dog, and even not a parrot. Someone says he is a hobgoblin.
How To Play
Meet him in an exciting branded game for kids
* Now you can play farm game with Booba
* You need to care about Booba every day, making sure he sleeps enough, get enough food, taking him to toilet, and keeping him happy.
* Take care of your house-keeper - put him in nice clothes
PLAY MINIGAMES
* Find a collection of mini games designed to test skills, reflexes and puzzle solving ability
GROW YOUR OWN FARM
* At your disposal will be a farm where you have to grow different varieties of vegetables, berries and fruits. You will be feeding them Booba, the house-boy loves this kind of food
* Experiment. Cross plants between each other. Try growing a pumpkin or salad melon. Gardening with Booba is not only exciting, but also funny!
TALK WITH BOOBA
* Booba likes to be spoken to - he repeats everything he hears in his hobgoblin funny voice!
Comment
You may like it.