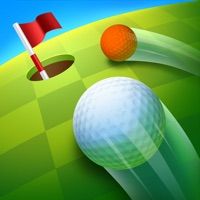 Golf Battle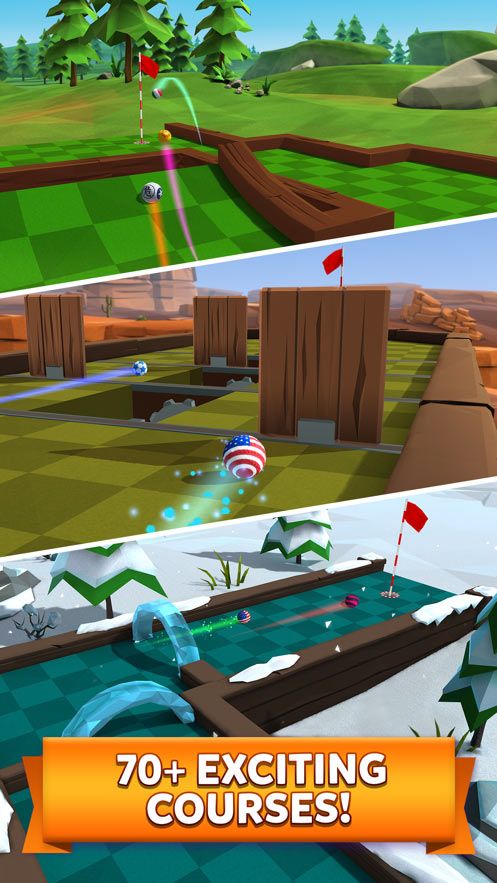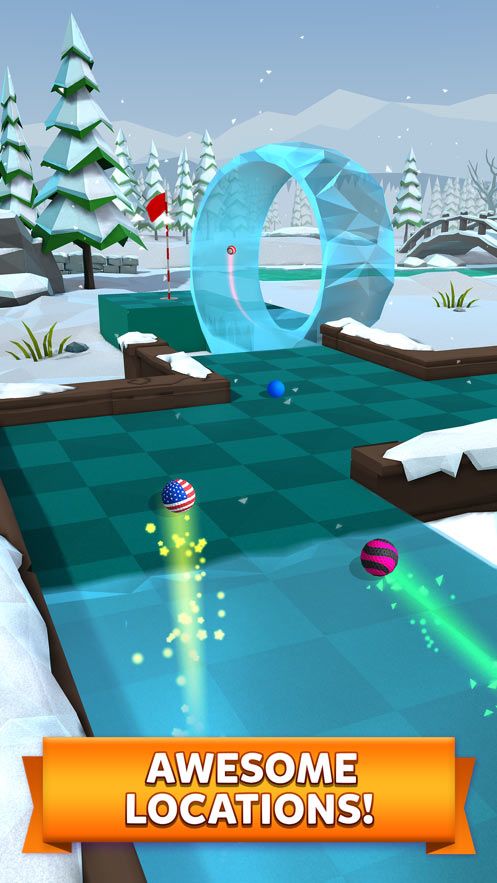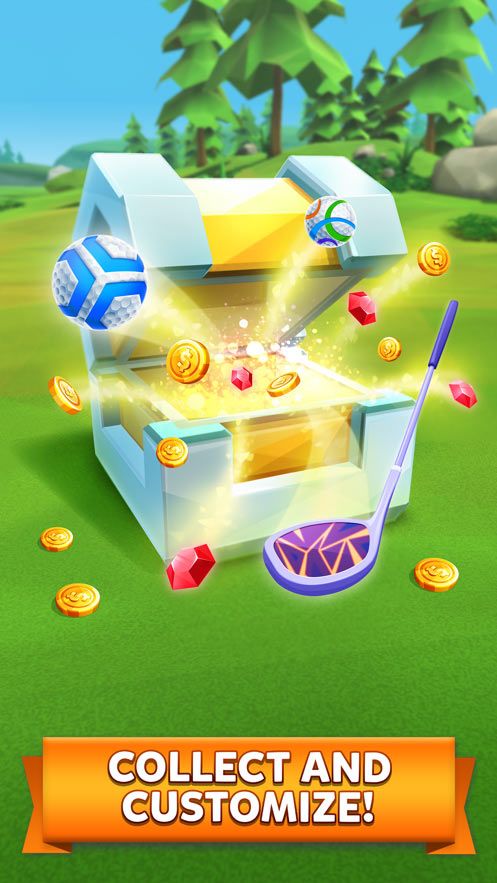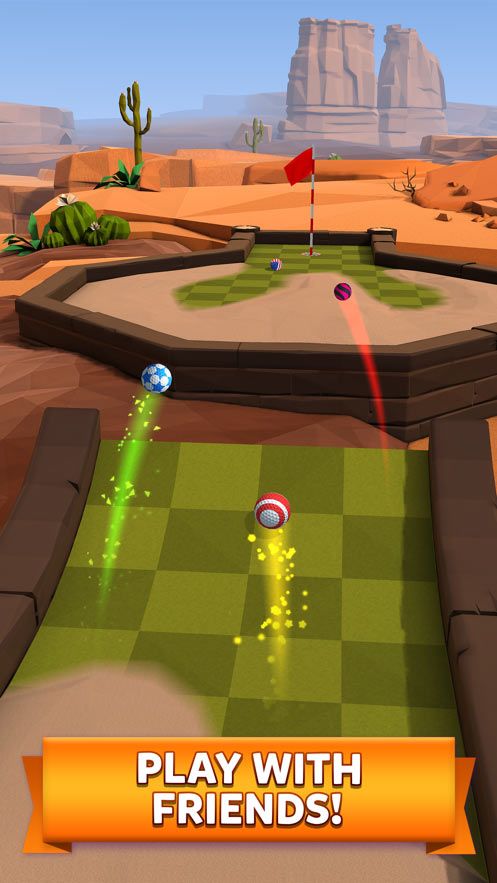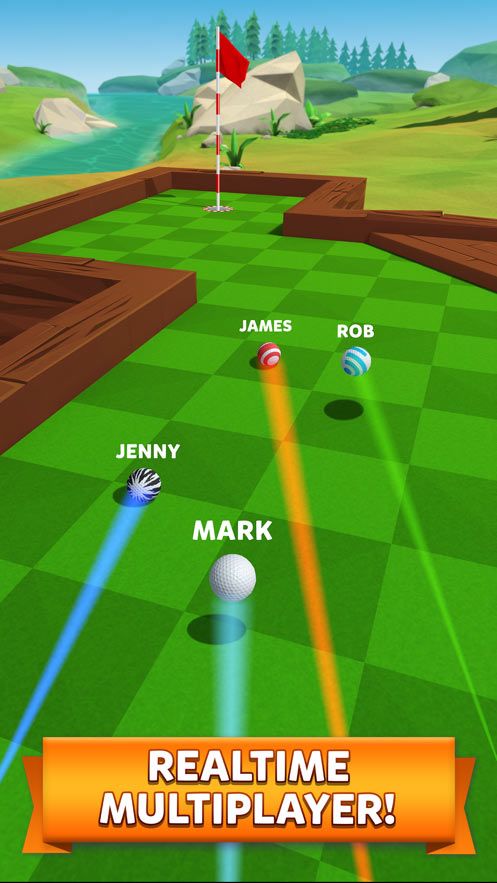 Get The Game
This game's download link redirects to App Store and Google Play, while the purchase link redirects to Amazon. Neither of the links contain malware nor viruses, please feel free to try it out!
Editors' Review
Golf Battle ©Copyright by FunGameShare, Do not Reproduce. By Lethe

Golf Battle is a golf simulation mobile game, developed and produced by Miniclip.com, which was officially launched on October 24, 2018, and supports the Android Apple dual platform.
Golf Battle is a sports golf competitive mobile game that allows you to experience the charm and fun of golf anytime, anywhere without going to the golf course. In the game, you need to control the force and swing skills are indispensable to hit the golf ball into the hole to score. A variety of modes of play, support for multiplayer at the same time, there are advanced props waiting for you to unlock. Come and try to see who is the king of golf!
If you are a friend who doesn't know anything about golf but is curious about the sport, then you don't have to worry about the difficulty of this game. The game is very easy to operate, and can even be done with one hand. The newbie guide in the game also describes the operation in a very detailed and comprehensive way.
Golf Battle supports up to 6 players simultaneously, and as you progress you can gradually upgrade over 70 holes, courses and levels. You can also win prizes and powerful golf equipment. Collect and unlock more super cool clubs and custom golf balls to conquer your opponents on the course and show them who's the real king.
I was very pleasantly surprised by the visual experience created by the scene modeling and 3D effects. But what I like most is the multiplayer mode, which allows me to show off my great ball skills in front of my friends. And it supports real-time network matchmaking, which gives me more challenges after being unbeaten in the friend circle. As a golf game, it looks less serious and more casual, which I really like.
Description
Golf Battle is a golf-themed multiplayer online sports competitive game launched by Miniclip.com. The game supports up to 6 players to compete on the same field. If you are a golf lover, please don't miss this interesting PVP golf game.
How To Play
In a golf game, various situations will occur, and the same is true in Golf Battle. Although it is just a casual golf game, it is also a competitive game. Players need to make plans in advance to make the golf balls go out smoothly. Players need to make a plan in advance to let the golf ball go out smoothly into the hole, here are some tips to share with you.
The gameplay is actually not difficult, but the difficulty lies in controlling the golf ball. First of all, you need to determine the course of the golf ball, then swing the ball out, and control your golf ball to move forward. Since the road ahead is not smooth sailing, there are many obstacles and traps. If you must plan a route at the beginning, you can easily avoid these obstacles. Players who do not plan a route can rely on their own reaction ability. Dodge these obstacles quickly and get the ball into the hole without a hitch.
There will be various maps and scenes waiting for you to choose in the game. As long as whoever has the fastest speed and lets the ball enter the hole first, he will win the final game. As long as the golf ball can be successfully holed, you will be able to get very rich rewards. There are many levels in the game. By constantly challenging the levels, you can unlock more fun and beautiful clubs. As long as you can flexibly manipulate the golf ball, victory belongs to you.
Comment
You may like it.