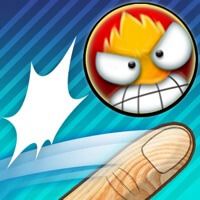 Flick Home Run!
Platform :
Size : 20M
Date : June 14, 2016
Version : 1.2.2
Devoloper : infinitypocket
Tags : Sports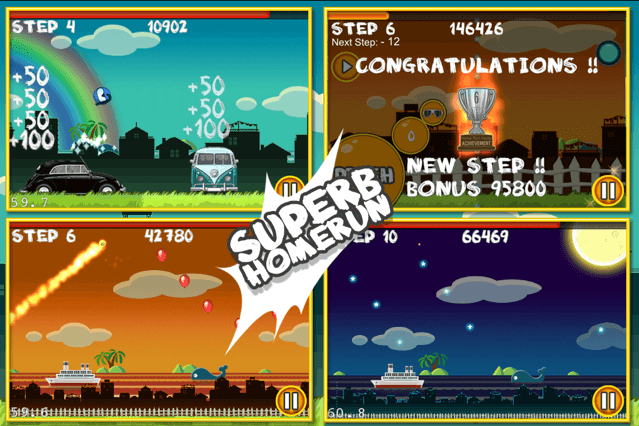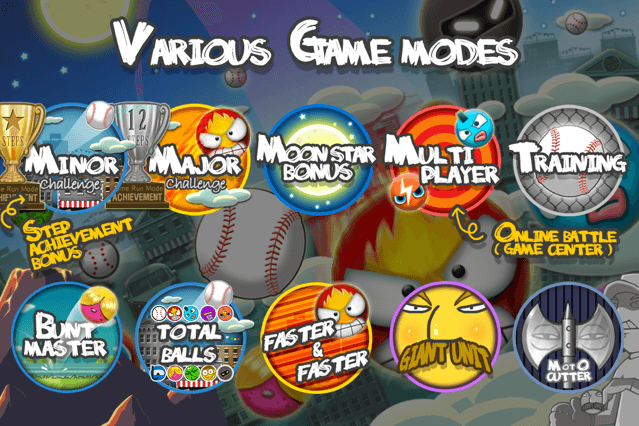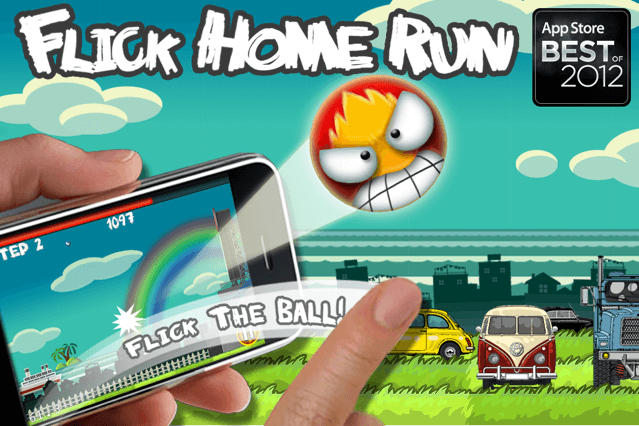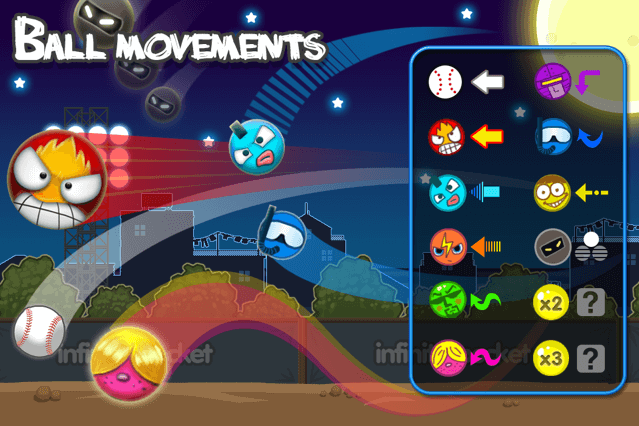 Get The Game
This game's download link redirects to App Store and Google Play, while the purchase link redirects to Amazon. Neither of the links contain malware nor viruses, please feel free to try it out!
Editors' Review
Flick Home Run! ©Copyright by FunGameShare, Do not Reproduce.
A large number of people who are concerned about their health are drawn to the allure that sports possess. You may experience the excitement of competition even while you're immersed in the world of games. Flick Home Run is a baseball game in which you can hit a home run with only one finger, and all you have to do to gain various milestones is use your finger as a bat and swing it to make a home run. Today, I would like to introduce you to this game by saying that it is one of my personal favorites. This is a game based on a pendulum, and it allows you to experience a variety of tosses. If you are able to make a direct hit on the ball with a swift blow, the ball will travel further. Feel as though you are hitting the ball in "real life" with this simulation. To play the game, you only have to pretend that your finger is a club and strike the ball with a lot of force. The more precisely you move your finger across the string, the better your chances will be of driving in a run.
The game Flick Home Run is one that stands out for its quality and originality. To begin, the action in Flick Home Run is not complicated yet still a lot of fun to play. You only need to move your fingers in order to swing the bat in this virtual gaming world; all you have to do is think that your fingers are a bat and give the incoming ball a powerful blow. The player's ability to foresee outcomes is put to the test in Flick Home Run, which asks them to slide their fingers with increasing precision in the hopes of increasing their odds of hitting a home run. This game will keep you occupied because to its five distinct game types and its plenty of levels. Timing is the most important factor in the game, despite the fact that players merely have to swipe the screen in order to knock the ball out of the air. Second, Flick Home Run will cater to the many requirements that players have, and it will get progressively more challenging as it progresses. After the second level, there are special balls, and each of them is unique. Some of them move very quickly, requiring players to focus their attention; these are the types of balls that, once hit, are able to travel a considerable distance. There are also iron balls; these are the types of balls that are quite heavy, and you have to paddle quite a distance away from them in order to hit them. There are 2x3x doubling balls. You can also ask your friends to participate in a game of Flick Home Run with you. It comes with a multiplayer feature, in which you can compete against other users in the Game Center.
Flick Home Run is a game that I believe one should try at least once. To begin, the artwork of Flick Home Run is exquisite, and it is designed to be enjoyable for gamers of any age. Second, Flick Home Run is capable of providing players with a simulation of a game experience, in which different throws are materialized into a "real" feeling for the player. The various pitches result in a variety of varied responses. Therefore, it is tough to hit, and batters may miss the timing of the pitch. At the same time, the gaming mechanics in Flick Home Run are flawless.
When your experience bar is at its full capacity, you will have the option to select and level up one of three skills. In addition to that, the precision of the bat can be improved. In Flick Home Run, players have the opportunity to fully express their imagination and sense of anticipation by swinging at full speed with a rapid bat speed, following a variety of various throwing patterns, and hitting the ball with accurate swings. What are you holding out for exactly? Quick, get the download started on Flick Home Run
Description
—— Appstore BEST of 2012 ——
Flick your finger and make a homerun.
You can experience a real baseball batting through the physical pendulum.
This is a game in which you can experience various throws based on the pendulum. The ball will fly further if you can hit the ball directly with the quick flick. Experience a "real-life like" batting simulation.
How To Play
■ Easy Control---------------------------
You only use flick to control the batting for this game. The more accurate you flick your finger to hit the ball; it is more likely that you will be a home-run hitter.
The rule is simple. Flick your finger with the same feeling in which you would swing a bat in real life. Think of your finger as a bat, and flick it with speed and accuracy. That's all.
■ Movement of the ball------------------
Various kinds of throws are materialized into "real-life like" feelings. Different pitches pull out different various kinds of movements. Thus, the batter may miss the timing and would be hard to hit.
■ 10 GAME mode------------------------
You can enjoy this game through 5 kinds of mode.
Minor & Major Mode- Hit as many home-runs as you can; as far as you can.
Multiplayer Mode- You can compete with other players via Game Center.
Moon-Star Mode- Try for a record with the given 9 balls.
Training Mode- You can practice with different kinds of pitches.
*Bunt mode ( need minor 15step): Drop the ball on the target of the floor correctly.
*Total mode ( need bunt 10000 point ) : You'll meet many different types of the balls from the beginning of the game.
*Faster & faster ( need total 25000 point ) : Head-to-head with only fastballs.
*Jiant mode ( need F&F 10000 point ) : Match with a Giant pitcher
*Cutter mode ( need Jiant 12000 point ) : Match with cutterballs which can cut the baseball bat.
■ add 28 Achievement Bonus--------------
1 Achievement = 1 level up bonus!!!
■ Level Up System-----------------------
You can choose and upgrade 1 of 3 skills every time the exp becomes full.-
Power: You can increase the power of the bat
Accuracy: You can increase the accuracy of the batting
Batting Eye: You can know ahead of the next ball's pattern
■ Home-Run Tip!---------------------------
1.Make a full swing with a fast batting-speed!
2.Hit the ball followed from the various thrown pattern with an accurate swing!
3.Let's keep an eye on the ball until the end and predict the change of the pattern!
4.Let's be confident and make a full swing!
■ FAQ -------------------------------------
Q : How does STEP UP SYSTEM?
A : STEP UP = More balls
ex) Minor 1 step = 3 balls
Minor 2 step = 6 balls
Comment
You may like it.