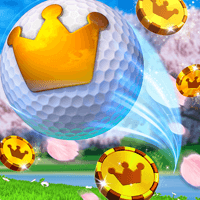 Golf Clash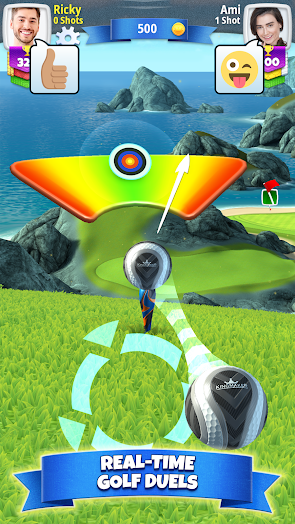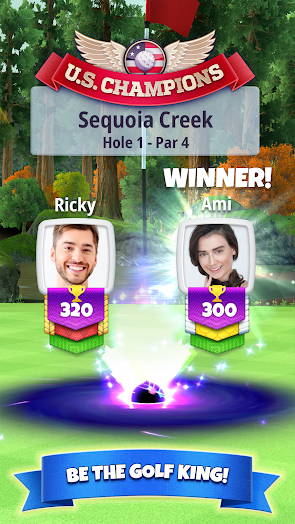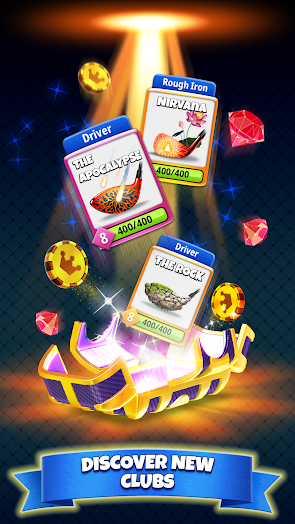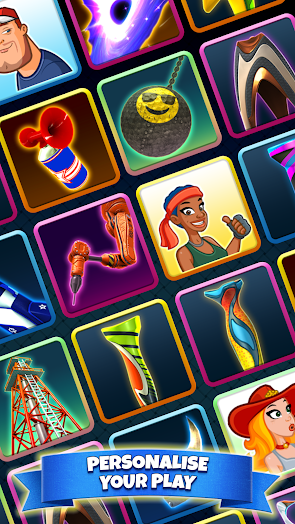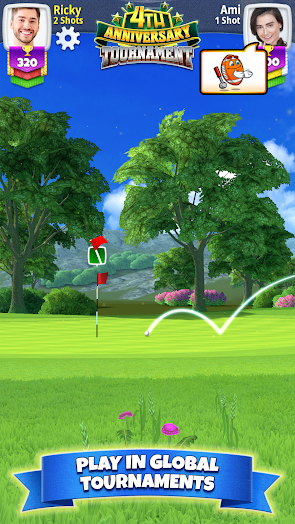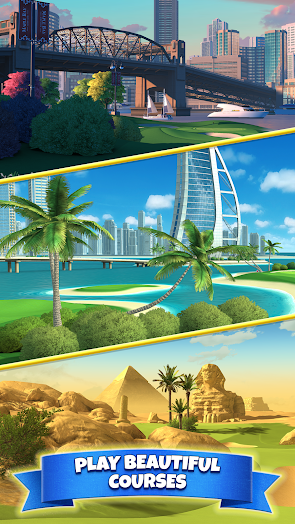 Get The Game
This game's download link redirects to App Store and Google Play, while the purchase link redirects to Amazon. Neither of the links contain malware nor viruses, please feel free to try it out!
Editors' Review
Golf Clash ©Copyright by FunGameShare, Do not Reproduce.
Summer is about to come, for a great sports enthusiast, what kind of sports are best for summer to play? Maybe you could say soccer or basketball or some strenuous sport, but in reality, such sports are really good for your health, but they can easily leave you smelling like sweat all over and they also interfere with your ability to appreciate the gifts from summer, that wonderful blue sky and blazing sunshine. So, is there a sport that allows you to keep yourself in shape while still allowing you to enjoy the view? I think golf is available. But golf is not the average person can afford to play, the price of a small golf ball is $29, not to mention the golf clubs. If you are not a successful businessman or a rich generation, golf is simply a sport that you can never afford. However, you can make yourself more likely to be exposed to the game of golf thanks to the full functionality of smartphones. In my opinion, BAFTA's assessment is not wrong, Golf Clash is indeed the best mobile game of the year. It's a golf-themed game, and it really is able to develop a person's interest in golf because it's not really that hard to play. Even if you are a novice who can't finish golf, you can learn some rules of golf in Golf Clash. On a sunny summer day, you can play Golf Clash with your friends, and real friends from social media. After mastering certain golf skills, you can definitely become the king of golf competition in your circle of friends. Of course, you won't be so easily convinced to play a game you've never heard of. To get a person to do something willingly, you have to show him that he has enough reasons to accomplish it. So, I will tell you the advantages of Golf Clash without reservation. They are some of the reasons that have conquered you, and they are some of the reasons that have conquered me. First of all, what is the most intuitive requirement for a game at the moment? That is a fast pace, because people nowadays receive fragmented information at such a fast rate, and such high efficiency is likely to lead to the fact that you don't exactly have enough things to savor some of the essence, and being able to swallow it whole is already a huge improvement in the processing of information in modern society. So, Golf Clash also emphasizes fast-paced golf games. You can see the 1v1 real time gameplay in Golf Clash, it's not something that doesn't exist, it actually happens in Golf Clash. Every swing you take is visible to your opponent, and your opponent's swing runs into your eyes as you play against a real opponent in a real environment. This way, your pace is somehow sped up. You no longer need to worry about having so many people playing in Golf Clash that you dread waiting for them to finish playing before it's your turn, something that is boring but Golf Clash definitely doesn't let them. In addition, you can also see the revolutionary ball striking system in Golf Clash. In Golf Clash, you simply see yourself hitting the golf ball from the club's point of view, so you can focus more on each of your shots without distractions, which is really the advantage of Golf Clash. Of course, the dozens of golf courses in Golf Clash are also great, and you can go one by one to set foot in person.
Description
The sun is shining and it's time to play the real-time, multiplayer golf game everybody's talking about!

Tee off on beautiful courses against players around the world, as you compete in tournaments, 1v1 golf games and challenge your Facebook friends! Upgrade your clubs and unlock tours as you master your golfing skills, in the quest to be the Golf Clash King!

Enjoy quick-fire duels in this exciting free golf game!

'Best Mobile Game' - BAFTA 2018
'Game of the Year' - Mobile Games Awards 2018

GOLF CLASH FEATURES
- Quick-fire 1v1 real-time gameplay
- Revolutionary shot system that's easy to learn but difficult to master
- Dozens of golf courses - new courses added every month!
- Progress through more advanced tours as you "raise the stakes"
- Earn promotion in weekly leagues to win club card bonuses
- Global golf tournaments every two weeks - be the Golf King!
- Try the Golden Shot - win prizes by showing off your deadly shot accuracy
- Unlock new clubs and balls to gain power, accuracy, spin and curl
- Save and share replays of your jaw-dropping shots
- Banter your opponents with chat and emoji during the game!
- Golf Clash clans can chat, share replays and work together to earn clan rewards

This is not your average sports game! Thousands of live players are online, waiting to be challenged to golf games.

Download Golf Clash for free today and show off your golfing prowess!
How To Play
1. Putting green control strength, blue guide line just over the hole is good
2. Try to avoid falling into the long grass and bunkers, otherwise the spacing will be limited and the control is not stable
3. When you encounter trees, you can pull the curve around to go around
4. Pay attention to the wind direction and wind, before hitting the ball, move to the opposite direction of the wind at an appropriate interval to eliminate the wind
5. Familiar with the terrain and the personality of the club, can better control the competition
6. Give priority to control the pointer when the speed is out of whack to play the full skill
7. Sliding ball rotation, can make the ball twist rolling direction and interval
8. The ball can be changed according to the terrain and wind when teeing off, but it can't be changed halfway after teeing off
9. The impact of wind on the ball is in the air, and rolling at high altitude does not affect
Comment
You may like it.