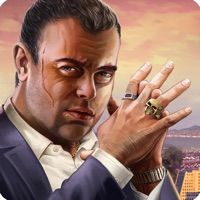 Mafia Empire: City of Crime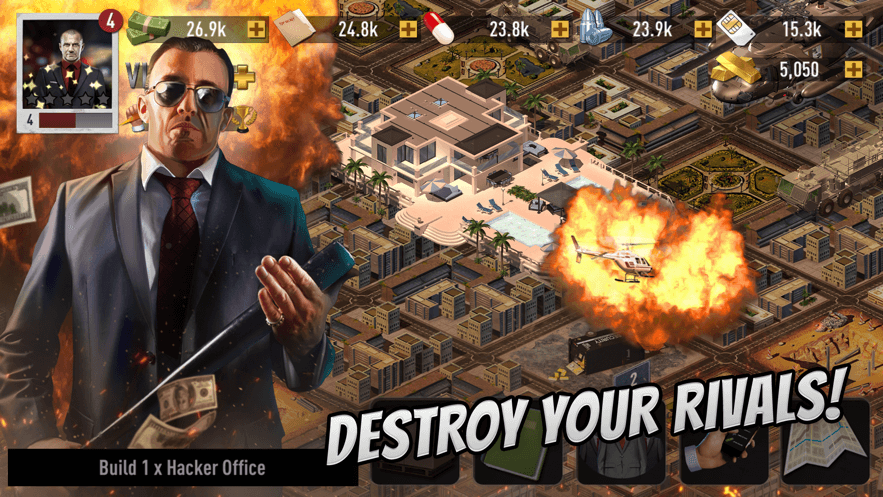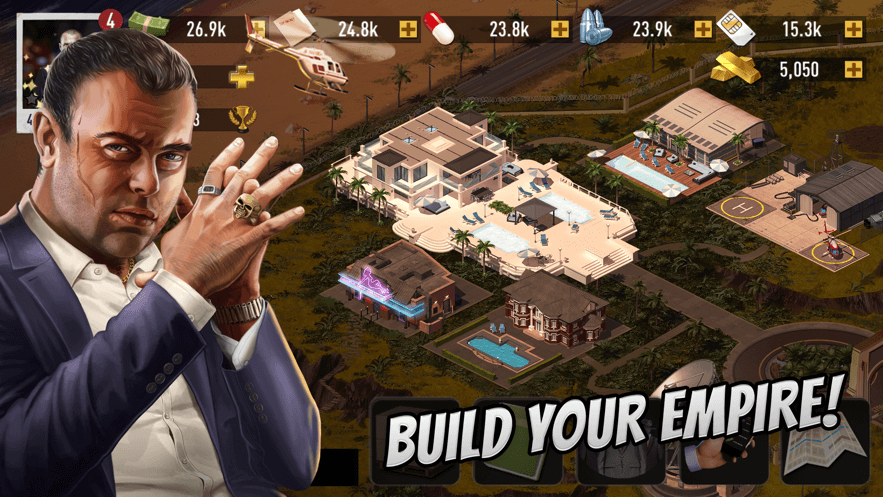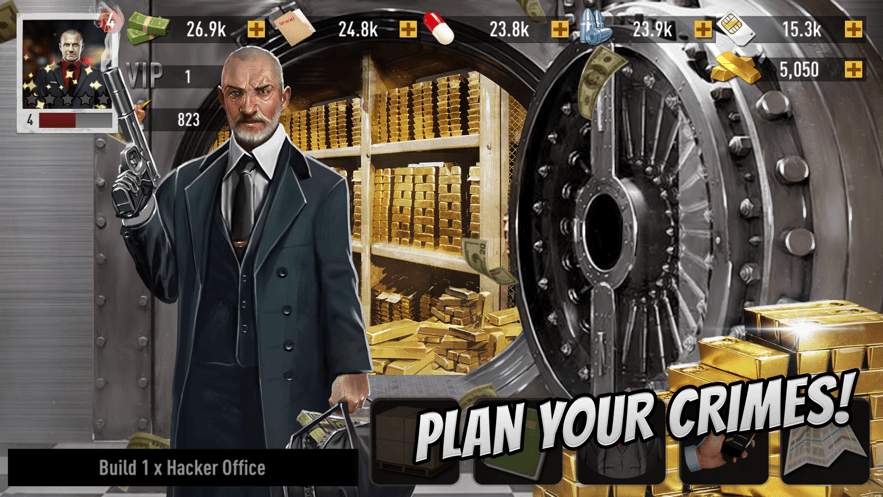 Get The Game
This game's download link redirects to App Store and Google Play, while the purchase link redirects to Amazon. Neither of the links contain malware nor viruses, please feel free to try it out!
Editors' Review
Mafia Empire: City of Crime ©Copyright by FunGameShare, Do not Reproduce.
I would like to say one word to describe Mafia Empire City of Crime, it is too cool, the game is completely beyond my imagination. Can you believe it? In Mafia Empire City of Crime, a small-time punk who had nothing in real life became a fearsome Mafia boss, and the greatest Mafia boss of all time. I feel like this game is my complete interpretation of the Godfather. I'm a big fan of the Mafia, and I find everything about the Mafia fascinating. They're elegant, and they wear suits and shoes. But they are also brutal, and never relent to enemies they hate or those who interfere with their interests. With that in mind, I downloaded Mafia Empire City of Crime, a great multiplayer real-time strategy game that, of course, had a pretty clear theme: It was all about the Mafia.
In Mafia Empire City of Crime, players can play the role of the boss who is responsible for managing the power and growth of the Mafia. You can issue orders to the members of the Mafia in the City, and they will follow your orders, because you are the boss of the Mafia. This is why this game is called Mafia Empire City of Crime. Unlike other Crime games, you don't need to control the characters to commit dirty crimes, you only need to grasp the whole situation from a macro perspective. You're the one behind it, but you don't have to stick your hand in the dirt. You rule the city, so you need to make strategic moves to adapt to different conditions in the city. You can choose to rob a bank or confront the police, it's a horrible crime and you can gain a lot of prestige from these sensational activities. You can also choose to fight your rival gangs in the city, your Mafia empire needs to grow, your men need to get money or other benefits, So you have to think for everyone in Mafia Empire City of Crime because you are the boss of Mafia Empire City of Crime. I haven't played this game for long, but I still know some of its features. First of all, you need to pay attention to the growth of your gang in Mafia Empire City of Crime. Every task you assign must be completed by someone, which depends on your management ability. If the job is done well, the influence of you and your Mafia gang in the city will rise like crazy, which is great. In addition, you are rewarded by the game system for completing missions, so you can rule more territory. You can also learn to recruit legendary mafias. These are people who are famous mafias in the real world, and you can recruit them. It's not crazy. Just as racing games often have legendary vehicles in their garages, legendary Mafia are always waiting for you to call upon them, willing to give anything, including their lives, to support your mission and cause, and they can do what you ask them to do with great efficiency. Mafia Empire City of Crime also allows you to keep learning how to manage a gang. For example, when your subordinates need money, drugs or ammunition, you need to allocate these limited important resources. You should not be too partial or you will not be a good Mafia boss. Only in this way can you build a huge Mafia Empire City of Crime, only then, in this way, will you know what it means to be a good boss.
Description
BECOME THE LEADER OF YOUR OWN MAFIA
The battle over the city has begun, become the greatest Mafia Boss of all time in this action-packed multiplayer realtime strategy game. In Mafia Empire you are the boss that takes care of the power and growth of your mafia. You plan and decide which criminal missions your mafia members conduct. You have to act strategically and adapt to the different situations in the city. Attack other players or ally with them, raid banks and police stations or fight against the dominating gang Los Malos - it's your choice! The strategic depth of Mafia Empire will fascinate you!
How To Play
LET YOUR DISTRICT GROW: As your influence in the city increases over time, so will your district.
FORM A SYNDICATE: Find friends, get help from other players, trade with them and form the most powerful syndicate in the city.
ALLY OR FIGHT: In this multiplayer game it is your decision whether you collaborate with other players in a syndicate or fight them as your foes.
LEGENDARY MAFIOSI: Recruit legendary mafiosi that existed in real life! They they can support you in your mission.
MANAGE YOUR MAFIA: Your guys need cash, drugs and ammo. Get resources from dubious sources to recruit new members, install defence works, and upgrade your district.
REGULARLY EVENTS: Prove yourself in regular events to acquire even more resources so your influence in the city can grow even faster.
Comment
You may like it.