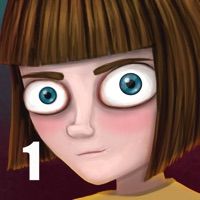 Fran Bow Chapter 1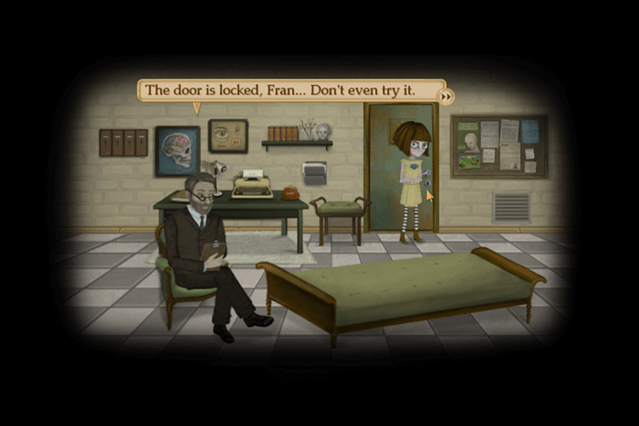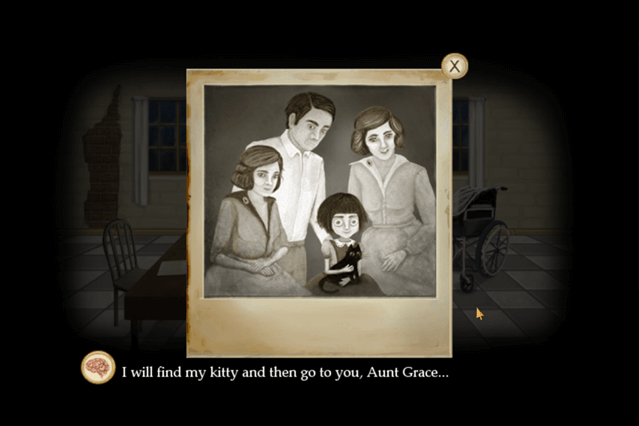 Get The Game
This game's download link redirects to App Store and Google Play, while the purchase link redirects to Amazon. Neither of the links contain malware nor viruses, please feel free to try it out!
Editors' Review
Fran Bow Chapter 1 ©Copyright by FunGameShare, Do not Reproduce.
Adventure games have a distinct attraction of their own. These types of exhilarating adventure games are adored and admired by many thrill-seekers who are drawn to them. This is due to the fact that these intriguing adventure games may provide them with a unique gaming experience. A terrifying adventure game about Fran, a young girl who is struggling with a mental condition and a harsh fate, Fran Bow is available now on Steam. Fran has had a traumatic life event that she would want to share. In the aftermath of seeing her parents' dismemberment, Fran flees into the woods with Mr. Midnight, her lone companion at the time. Mr. Midnight was a black cat that Fran's previous parents had given her as a present. Fran is taken into Oswald Asylum, a mental facility for children, after she suffers the shock of losing her parents in the forest. When the black cat disappears, Fran is taken into custody and placed in Oswald Asylum. In fact, Fran is so concerned about her black cat that, after having a dream about her beloved cat, she chooses to get out of the mental institution in order to locate it, and she resolves to return to her sole remaining relative, Aunt Grace.
Fran Bow Chapter 1: Introduction Fran Bow Chapter 1, in contrast to other adventure games, is episodic and is a psychological horror adventure game that is driven by a story. Player's goal in this game is to aid in the development of the game according to the storyline and solve the puzzle tasks associated with that development. This type of gameplay adds intrigue and inventiveness to the story, as well as providing readers with a sense of wonder. At the same time, Fran Bow Chapter 1 is a fascinating adventure game with a high level of graphical quality and polish. This game features a distinctive hand-painted 2D art style as well as 2D animation. The hand-painted visuals in it are extremely vivid, as if they can transmit the true emotions of the game characters and provide gamers with a gaming experience that is as close to reality as possible. Furthermore, Fran Bow Chapter 1 contains some hidden game plots, which require the player to open a terrible hidden world through the self-administration of drugs, which will aid in the solving of puzzles and the discovery of objects, and which can pique the player's interest in further exploring the game's story. Fran Bow Chapter 1 is also highly intelligent and user-friendly, as is the rest of the book. On the basis of the plot, this game creates numerous puzzles with varying degrees of complexity. Player's will be challenged by the game's progressive game difficulty, rather than being thrown off their game by a sudden increase in difficulty.
Fran Bow Chapter 1 is a fantastic adventure game that will keep you entertained for hours. As a starting point, the story backdrop of Fran Bow Chapter 1 is really imaginative and engaging. As the tale progresses, players will be able to uncover the deeper secrets of the game and fulfill their own curiosity about it. Second, Fran Bow Chapter 1 has a distinct painting style, as well as a distinct aesthetic style that is distinct from the rest of the book. Fran Bow Chapter 1 is distinguished by the presence of hand-painted elements. Fran Bow Chapter 1 also includes various game puzzles to ensure that players do not become bored while playing the game, and by including these game puzzles, Fran Bow Chapter 1 becomes more rich and engaging, drawing players' attention to the following task. If you enjoy adventure games that are both tough and fascinating, you should definitely try Fran Bow Chapter 1. This amazing game will not let you down. Believe me when I say that you will enjoy and have a lot of fun with this game.
Description
Fran Bow Chapter is the first part of the game series bearing the same title. It is offered by Killmonday Games on Google Play and App Store. Users can install this mobile game with a one-off purchase at $1.99 and unlock the engaging and thrilling game adventure. This game is story based, with intense horror and adventure features as well as many intriguing puzzles. All those elements are well incorporated into the background story line and solving pieces of puzzles helps players patch up a clearer picture of the secretive story. The main character of this game is a girl named Fran who had witnessed a brutal loss of her parents. She is mentally disordered and her only friend is a black cat known as Mr. Midnight. However, when she seeks refuge at the mental institution, Mr. Midnight vanished and creepy things emerge. Fran decided to escape the institution and reunite with her only relative in the word -- Aunt Grace. Players unfold the storytelling by solving all sorts of puzzles and making progress in the plot.
How To Play
In chapter 1, there will be a long introduction on the character and the background of the story. Players simply follow the storytelling to prime themselves into this spooky atmosphere and get familiar with the gaming environment and objects. Many of the items are interactive while others are randomly distributed. Playing through chapter 1 can set players in the right mood and grasp the pace of the game. Besides, there will also be many different puzzles waiting for players to solve. Each difficulty level comes with different types of puzzles that play the role of unrevealing the hidden plots. This chapter will uncover some of the secrets while mostly players are prepared for more stories to come. In addition, players should also expect to get some achievements in this chapter such as "Sleepyprincess" and "I found my way out" badges.
Comment
You may like it.