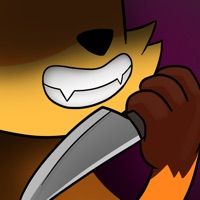 Suspects: Mystery Mansion
Platform :
Size : 141M
Date : April 27, 2021
Version : 1.0.4
Devoloper : Wildlife Studios
Tags : Puzzle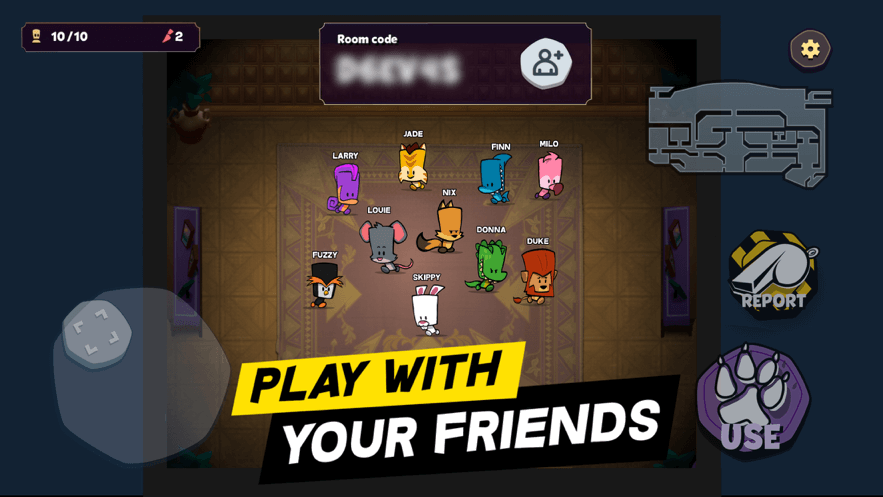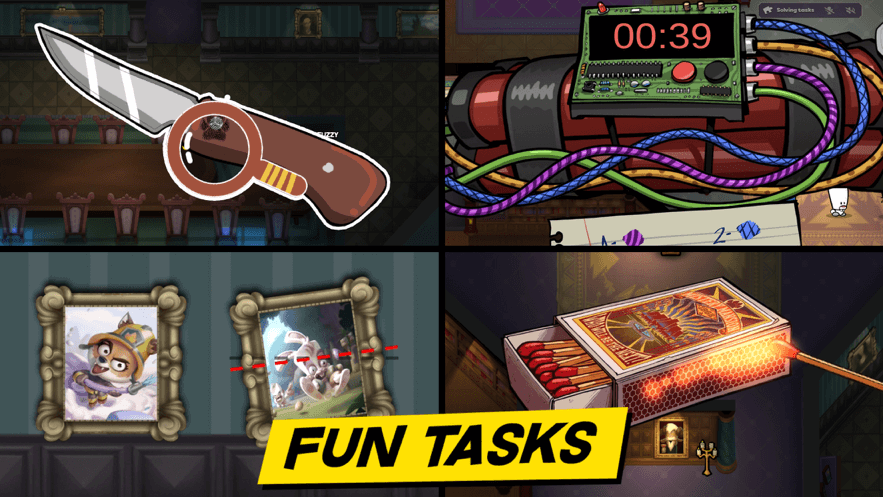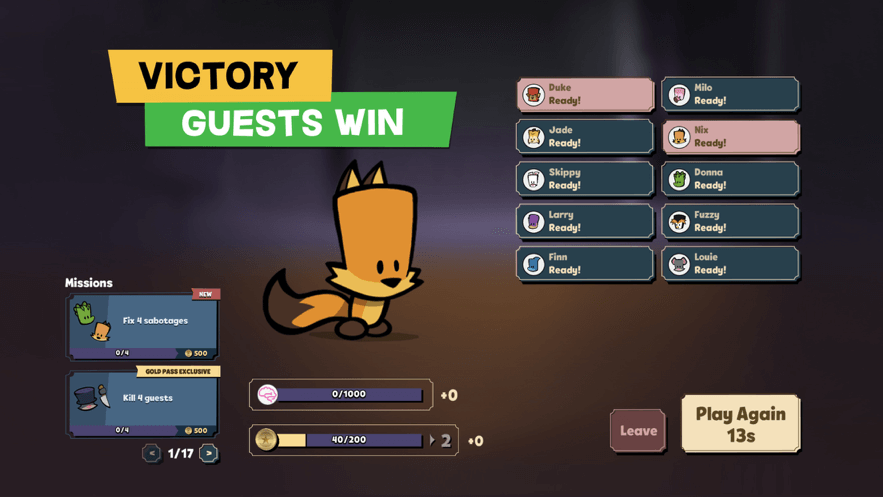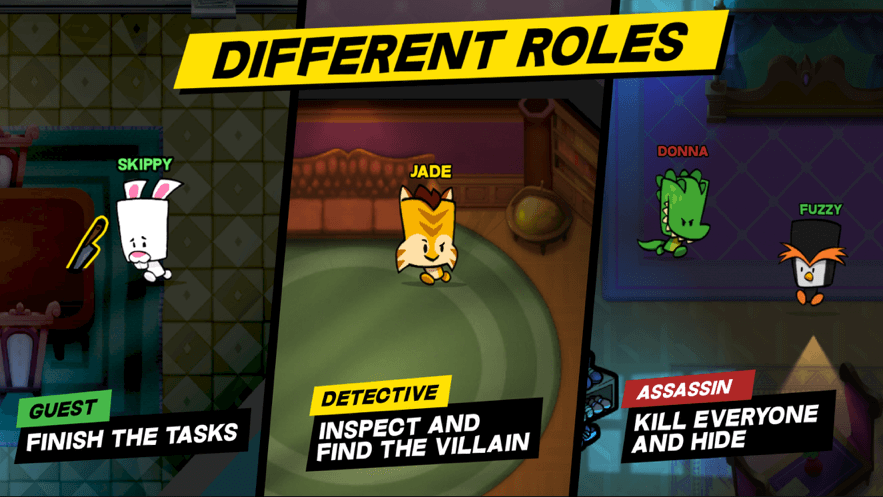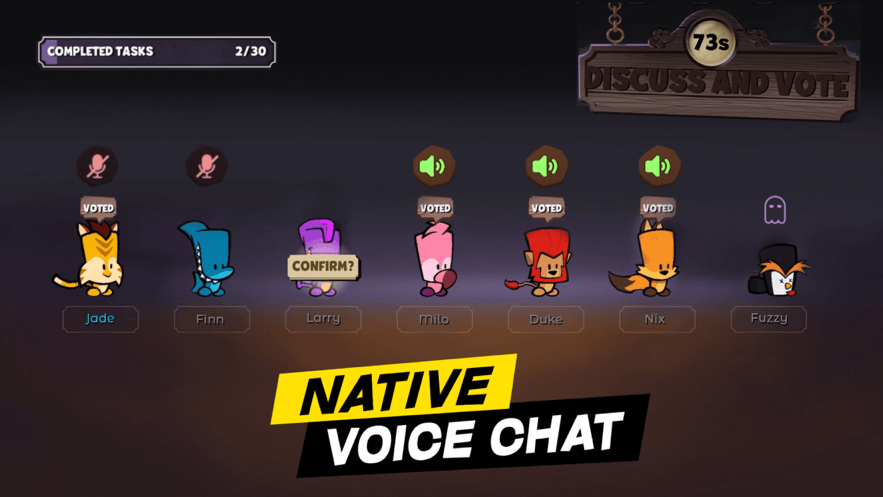 Get The Game
This game's download link redirects to App Store and Google Play, while the purchase link redirects to Amazon. Neither of the links contain malware nor viruses, please feel free to try it out!
Editors' Review
Suspects: Mystery Mansion ©Copyright by FunGameShare, Do not Reproduce.
Reasoning games are currently one of the fastest gaining fans in the world, and I'm not bragging here, because I've collected some data to back up my opinion. Over the course of the last year, the number of deduction games has grown by 39%, and the number of players participating in deduction game trials has increased by over 20% year-over-year. Suffice it to say, people's gaming tastes are shifting from enjoying concrete things to enjoying thinking. So, I think some reasoning games should be reflected in my eyes, otherwise I will become a crazy person who only plays foolish games. At the moment, in the latest update of the App Store, I think only Suspects Mystery Mansion can be the pioneer flag of deduction games. Because of the nature of Suspects Mystery Mansion, you can reap some fun if you actually learn how to play this game. I think it's really quite good in three main ways, and yes, I want to say exactly three things about Suspects Mystery Mansion that make it hard for me to take my eyes away. First, is the game's story background. Like many murder-related movies, this game also takes place in a mansion. There are all kinds of things in the mansion, including, of course, horror. You are one of the nine people playing in the mansion, so you will be the object of suspicion, you must clear your suspicion and find out who the real killer is, or you yourself are the killer, you can not let yourself be exposed or you will definitely lose all. Therefore, if you really are the murderer, you can hide everything you can, lie to deceive others to ensure their own safety. The plot background of this game is very common, but actually not very old-fashioned, because you can see something different in Suspects Mystery Mansion. You can discuss where the bodies are, what the killer has done or where the killer is hiding. Compared to the real scripted killing game, you can know more things in Suspects Mystery Mansion due to the specific animations that are shown. I think this is great, at least you can know what you are discussing is available for reference. If you play a real-life scripted kill game, you'll find that what you say is different from what people imagine, and you'll spend a lot of time discussing things that don't make sense. And Suspects Mystery Mansion cleverly allows the players involved to avoid this. The second thing I like is the social aspect that Suspects Mystery Mansion brings to the table. There are nine players in a game, and you don't think they're all NPCs, do you? The nine players in Suspects Mystery Mansion are real, and each one is a living, breathing person from all over the world. So you can use the integrated voice chat feature in Suspects Mystery Mansion to have a live discussion about some of the issues. That's one of the reasons why I think Suspects Mystery Mansion is great, because it's not just a deduction game, but it can also be cleverly turned into the social software we're all familiar with. As long as you can communicate without barriers, you can easily become good friends. As the saying goes, if you have enough friends, you can have a lot of people to accompany you on all types of paths. So, you can use Suspects Mystery Mansion as a social software to let you make more friends. Finally, I think one of the more perfect aspects of Suspects Mystery Mansion lies in its constantly evolving version updates. The game is still evolving, so you can keep trying out new stories and quests in Suspects Mystery Mansion, and of course new maps. You just have to start playing Suspects Mystery Mansion and you won't let yourself stop.
Description
Suspects Mystery Mansion is a multiplayer puzzle game that players play with 9 other players. There is a murder in the building. The murderer is among the ten of you. Look for various clues in the building, and judge who is the best based on the clues. It is the murderer, but when looking for clues, be careful of the murderer, because they will kill you. This game supports nine players to play in the same game, and play different roles, hide themselves, find the last real murderer, and find flaws through the communication between players. It has simple game colors, the choice of individual space astronauts, exploration of mission details, find out the details of clearance, and easily win.
How To Play
Between turns, you and other players exchange various clues, and then based on the clues provided, discuss who might be the killer. In this deductive social game, everyone is a suspect. Have live discussions with other players using the integrated voice chat feature. Where is the body? where are they? What tasks did they perform? Who are they going with? Who is acting suspicious?
After the discussion, the game will ask you to vote. Use your vote to drive the suspect out of the mansion. But beware: if you suspect another innocent guest and vote them out of the mansion, you'll help the killer win the game! You can choose to play this game. You can choose to play with your closest friends or with other players of similar skill level and the game will decide for you.
Comment
You may like it.