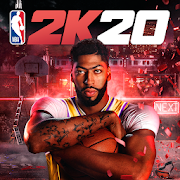 NBA 2K20
Platform :
Size : Varies by device
Date : March 28, 2020
Version : Varies by device
Devoloper : 2K, Inc.
Tags : NBA Basketball Sports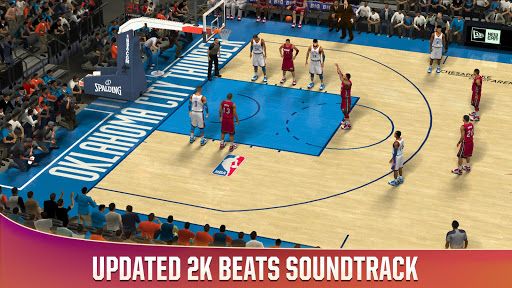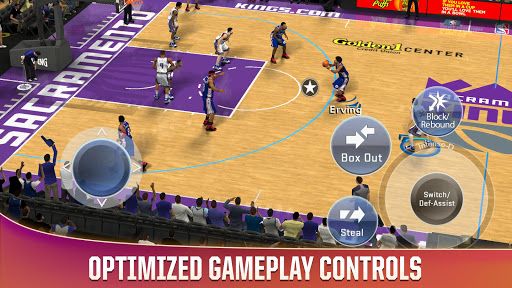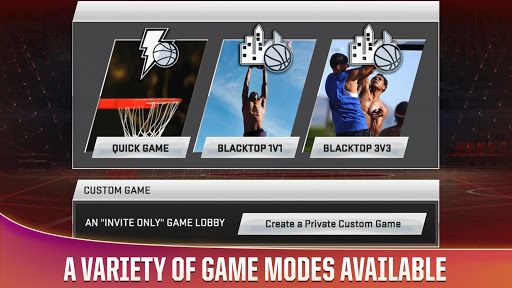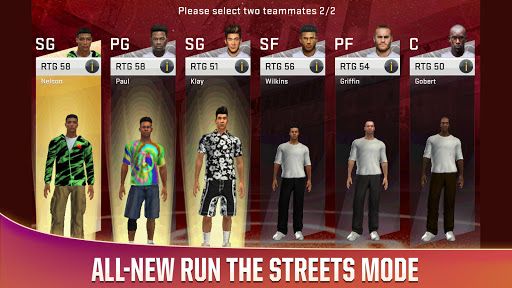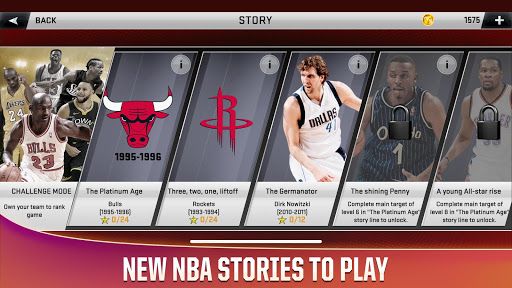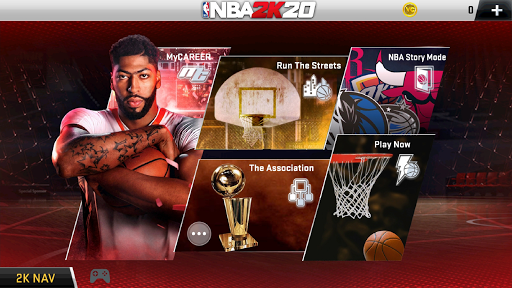 Get The Game
This game's download link redirects to App Store and Google Play, while the purchase link redirects to Amazon. Neither of the links contain malware nor viruses, please feel free to try it out!
Editors' Review
NBA 2K20 ©Copyright by FunGameShare, Do not Reproduce.
Do you like sports? Like basketball? Are You screaming already? You must have a basketball star you admire so much? I don't think anyone would hate basketball, and if you happen to like it, you can't miss it. The game is called NBA 2K20 and is played by 2K, Inc. . Company development.
The game is the top-selling and highly rated NBA basketball game in the United States. The game, NBA 2K20, is a must-play classic for players who love basketball. The series features an all-around NBA experience, sophisticated artificial intelligence and signature moves, allowing users to feel different experience with the subtleties of basketball through careful and precise manipulation, and experience the charm of basketball tactics by many fans as "the world's most real, most fun basketball game." You can create your players in the game, start your NBA career in the draft, and join the team to form a dynasty line-up to win the championship. Built with high precision by 2K, with 3D high definition gameplay, you can develop your basketball career. With 30 teams competing full-time, listing the 62 best teams of the past, you can go in real-time. Plus, the NBA story is back! The game carries on five brand-new NBA story pattern games and savours the famous NBA star and the team history. That means you need to create your players and start your college to NBA career. Will your efforts go down in the annals of the NBA? If you were in charge of the team as general manager. Responsible for line-up management, player exploration, rookie selection, budget control and many other issues!
With the new "Quick Match" feature, you can easily and quickly find opponents. Connect with other players via Google Play Games to Play 5 street basketball. By the way, what's the essential thing in the game? Is music a factor for you? New 2K BEATS soundtrack, including Drake, PLO, T-pain and other famous singers of many golden songs. A piece of good music has accompanied your basketball journey! The NBA 2K20 series is the first to feature this new feature. You can take your players to the universal 3-3 series of Streetball Championships.
Improve your abilities and attributes and dominate the game. Compete with other players for a place on the leaderboard and see how far you can go in the championship! This means that you will have more options to determine all aspects of your player's potential with a new creator, including the ability to choose your dominant power. With over 100 templates and 50 new badges, the game offers an endless array of choices and combinations. I also want to tell you that the park is still the centre stage for players to improve their skills and compete with each other. The park's popularity has returned, making it easier for everyone to understand who is good and who is not. Prestige will unlock exclusive items and can be used for all self-created player types! The new and improved prestige system also brings a host of new prizes. Overall, the NBA 2K series has evolved to become more than just a basketball simulation game. "NBA 2K20" not only has the top graphics and gameplay but also has innovative game modes and unparalleled player manipulation and customization, redefining the new possibilities of sports games. In addition, the book also has a vast open-world block, like a new online social platform. Players and players gather here to spread basketball culture more widely.
So, don't hesitate, just download it, you will not regret it! NBA 2K20 contains several game modes, ranging from 5-on-5 basketball for current and veteran NBA teams to street basketball. Perfect for the different tastes of all kinds of players. You can enjoy the classic 2K basketball world on mobile. Five new NBA stories, a new career storyline, and a new "Sweep the Streets" mode!
Description
Take classic 2K action on the go with NBA 2K20 for mobile, featuring 5 new NBA Stories, a new MyCAREER storyline, and an all-new Run The Streets mode! From 5-on-5 basketball with current or all-time great NBA teams to streetball in Blacktop, NBA 2K20 is filled with a variety of game modes for all players.

Features:
ALL NEW RUN THE STREETS MODE
For the first time in any NBA 2K game, take your MyPLAYER around the world in a series of 3-on-3 streetball competitions. Get on a hot streak and takeover the game with greatly improved abilities and attributes. Compete against other players for a place on the Ranked Leaderboard or see how far you can go through the Championship.

NBA STORIES RETURNS
Experience the history of some of the most famous NBA players and teams with 5 new NBA Stories to play through.

NEW MyCAREER STORY
Build your MyPLAYER and go on your journey from college to the NBA. Will you have what it takes to earn your place among the NBA all-time greats?

THE ASSOCIATION
Take control of a team as the GM. Manage the roster, scout and draft the incoming rookie class, handle the budget, and more!

MULTIPLAYER
Finding opponents is easier and faster than ever before with a new Quick Match feature. Connect with other players through LAN or Google Play Games to play 5-on-5 matches or Blacktop games.

NEW 2K BEATS SOUNDTRACK
A new soundtrack accompanies you on your journey to the top of the NBA, featuring songs from Drake, Diplo, T-Pain, and more!
How To Play
Dynasty Mode
A game mode where players manipulate a team to fight for the championship and can play from the regular season to the playoffs and finally win the championship and then continue the journey for the next year. In this game mode, you can play three roles: owner, coach and player, and you can use your imagination to build your own championship team.
Career Mode
Players can upgrade their abilities during their player career, these abilities include shooting, layups, dunks, dribbling, etc. Vitality goals may appear during the game: this is a goal in the ball game, it will be triggered by the scenario in the ball game. If you perform well enough, you will have the possibility to participate in the all-star contest or dunk contest, etc.
Quick Start
In this mode, players can start an NBA game quickly. You can choose any team, switch home and away courts and jerseys. Generally, the default two teams in the game are the two teams that will face each other in the playoff finals. Here follow the concept of NBA Today, where players can play to the daily updated routine games.
Comment
You may like it.